Here at Alpine Lodges, we take pride in our exclusive restaurants, Bistrot Le C and  Vina Annapurna, located in two of our most prestigious residences, Le C in Courchevel and Annapurna in Les Gets. We're delighted to be able to offer our residents and the public a selection of classic dishes with a modern, sophisticated twist, made from the best seasonal and regional produce. None of it would be possible without our executive chef, Antony Trezy. Antony is a Michelin-trained chef who has worked around the the world in some of the most renowned restaurants alongside some of gastronomy's biggest names. We caught up with him to find out about his inspirations and plans for Alpine Lodges' cuisine over the winter.
Tell us a bit about your background as a chef, how did you come to be executive chef at Vina Annapurna and Le C?
I worked for a couple of  gastronomic restaurants Michelin starred restaurants; for example in 2015, at the Lanesborough in London, where I was in charge of the gastronomic restaurant, working alongside the chef, Eric Frichon. Before the London experience, I worked as a Chef Partenair for Yoan Conte's restaurant (with two Michelin stars) in Annecy, France. I cooked as well for other famous French chefs like Thierry Marx, with whom I learnt molecular cuisine. I've also worked for Marc Veyrat, cooking with wild herbs, and for others like Pierre Gagnaire. In 2016, I met [Alpine Lodges' operations manager] Emmanuel Lachenal at the restaurant M de Megève and we found we worked well with each other. After that he trusted me and called me back to direct his many restaurant kitchens.
What does a day in the life of an executive chef look like?
I live in Annecy, and throughout the week I move between Courchevel and Les Gets. My daily work is a mixture of verifying that recipes and standards of our establishments are being upheld, maintaining relationships with our suppliers, organising schedules for the teams, creating of new dishes, staff training, managing finances and the general management of our teams in Courchevel and Les Gets. And I try to do at least one hour of sport a day. It is not a part of my work, but it helps me create a healthy balance in my lifestyle!
The menu at Vina Annapurna has been fantastic this summer - what goes into designing and preparing a menu?
First we always look at what we can cook with fresh local and seasonal products. I aim to create light and tasty food, linked with the individual restaurant's atmosphere. I also try to create refined French cuisine of a high standard, with high quality products prepared simply to safeguard their individual tastes and flavours.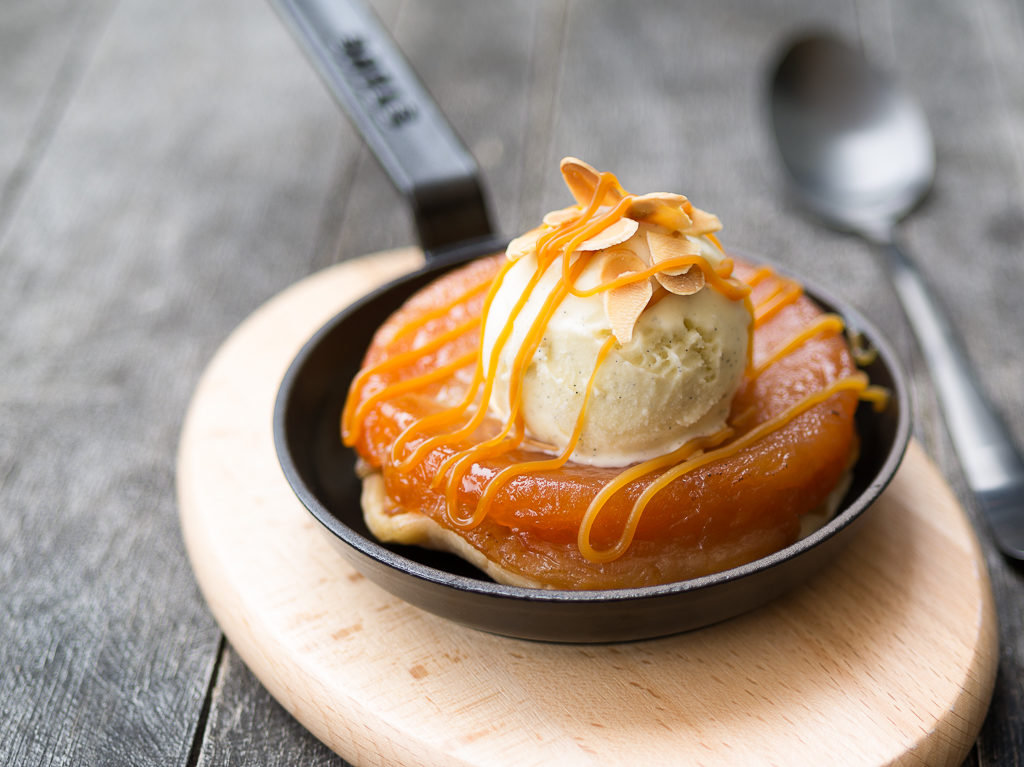 As executive chef at both Le C and Vina Annapurna, how do you make sure the menus are individual while maintaining the quality associated with Alpine Lodges?
Emmanuel and I both work on different concepts on each restaurant in order to provide a proper identity.
Do you have any favourite ingredients / dishes that you always like to include in your menus?
As I said before, I create the menu based on seasonal and regional ingredients. However, some of my trips to Japan and Brazil have also influenced the way I cook. For example, I sometimes like to create a dishes with a distinct mix of sweet and salty, using various citrus fruits or a spicy condiment.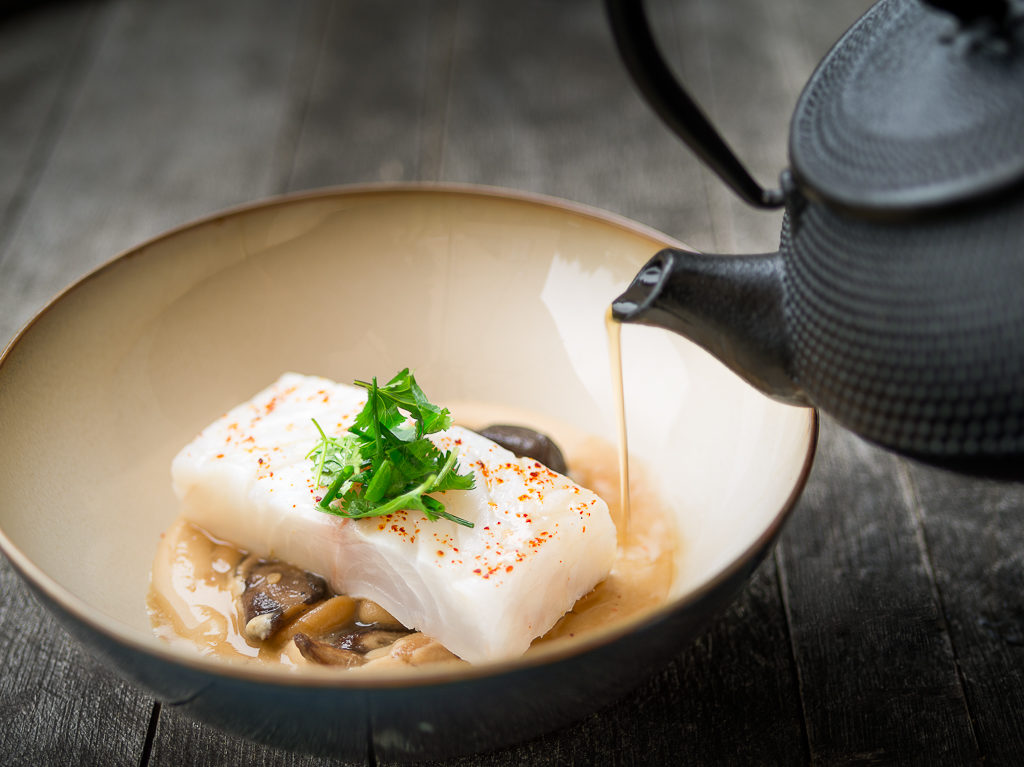 What can we expect from the menus at Le C and Vina Annapurna this winter?
Using our favourite local and regional products, we will work on original winter dishes, but remaster them in a way that's characteristic of our restaurants. We're currently still planning so watch this space...!
Bistrot Le C reopens for winter on the 10th December, while Vina Annapurna is open throughout the autumn, serving food from 12:00 until 14:00 on Mondays and Tuesdays and from 12:00 until 14:00 and then 19:00 until 21:00. Closed on Sundays. If you're in Les Gets come down and try the delicious menu, as well as daily specials comprised of two courses for just €17.50.