We can't believe it's November already, and there are just a few weeks to go before Courchevel and Les Gets open their lifts for the winter season. But more importantly, it's only a few short weeks until Christmas and New Year, too. So we'd love to take this opportunity to tell you all about the exciting Christmas and New Year updates in our Courchevel and Les Gets residences, as well as in the resorts themselves.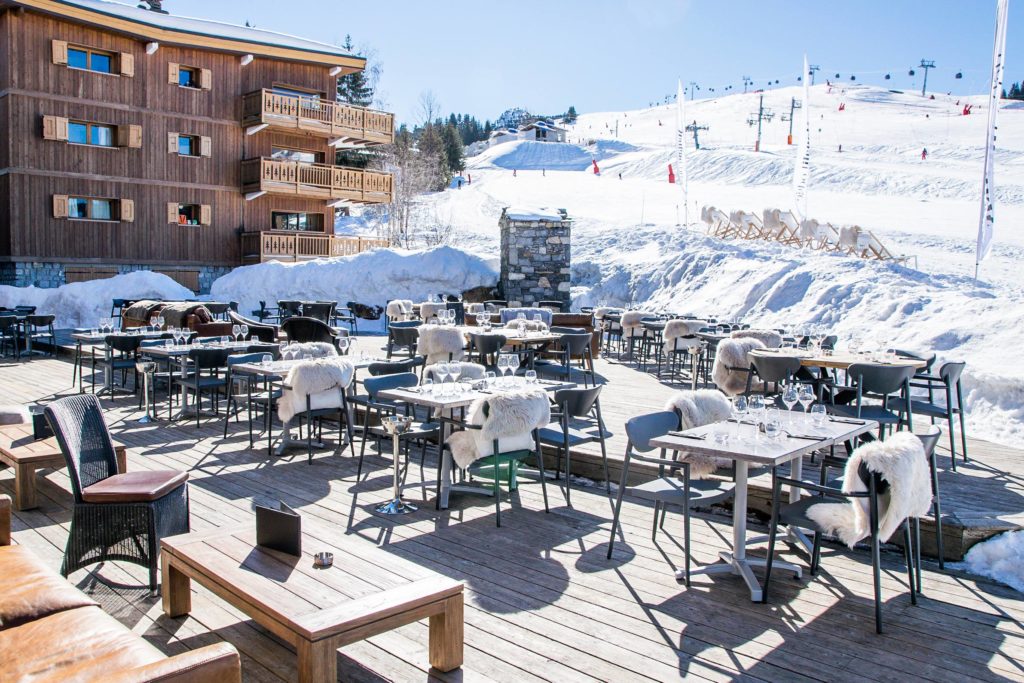 Introducing Two New Restaurants at Manali Lodge
Our latest Courchevel development, Manali Lodge opens this December and we couldn't be more excited. Alongside a concierge service, ski room, pool, spa area and gym, the development will be home to two new restaurants, both headed up by our Michelin-trained executive chef, Antony Trezy. Both open to the public, Gaïa will be our fine dining option, featuring inventive and classic dishes made from local and seasonal ingredients, while Bistrot Manali will have a more relaxed vibe and make great use of the south-facing terrace that backs on to the Courchevel Moriond snowfront. The menu will feature beautifully crafted classic dishes, making it the ideal stop for lunch or après-ski drinks.
Find out more about both restaurants HERE and continue reading to find out about Gaïa's New Year's Eve menu.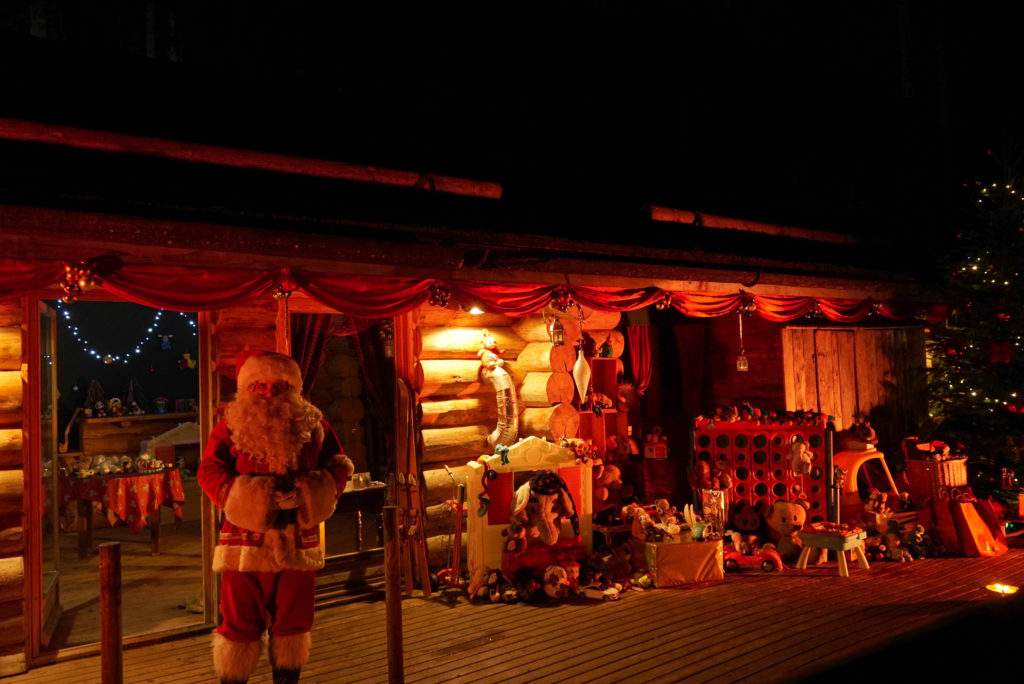 Christmas Celebrations in Courchevel and Les Gets
Christmas is a magical occasion in both Courchevel and Les Gets. Find Santa's grotto hidden in the forests of Les Gets in the run-up to Christmas, while in les Trois Vallées Father Christmas will be in a different Courchevel village each day. On Christmas Day in Courchevel you can enjoy a fantastic torchlit descent, extra special Christmas fireworks and arrange a meeting with Santa himself. In Les Gets you'll find the celebrations on Christmas Eve, as Santa pulls up to the snowfront in his sleigh amid a stunning fireworks display.
As an added bonus, our flagship restaurant, Bistrot Le C will be serving a delicious Christmas Day dinner that the whole family will love. And no one will be stuck doing the washing up!
View the Christmas menu HERE and email info@bistrot-le-c.com to book.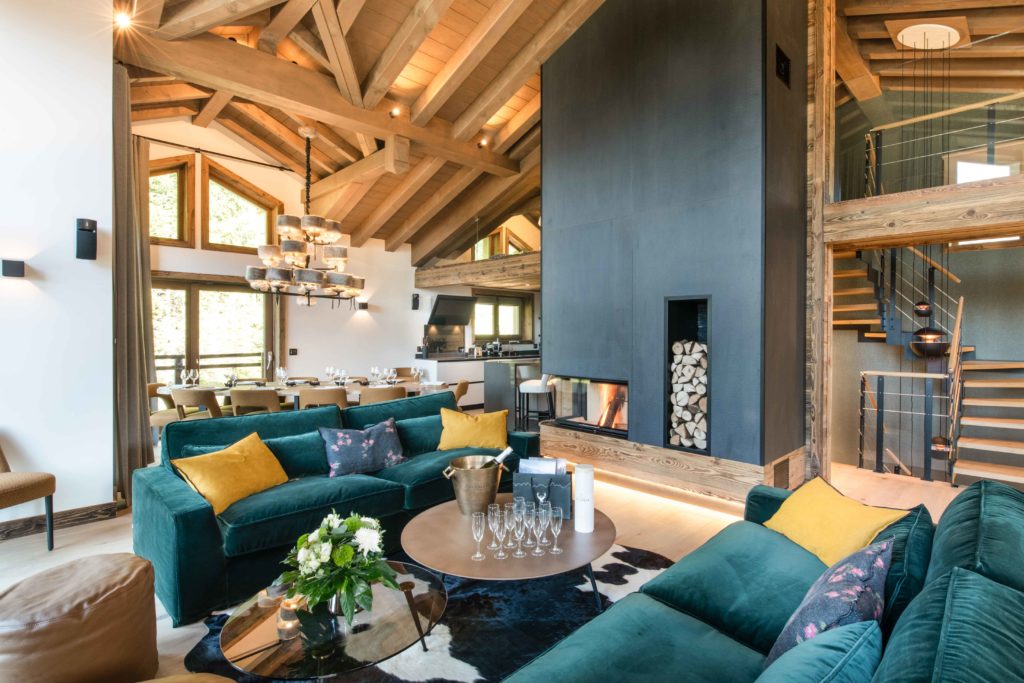 Christmas Availability in Courchevel
If you'd like to spend a snowy Christmas in the Alps, surrounded by your loved ones in a luxurious snow-covered chalet or apartment, we've got some incredible last-minute holiday availability for Christmas week in Courchevel.
Stay in a cosy self-catered apartment in the established Mammoth Lodge, or why not be one of the first to stay in Manali Lodge, our newest and most luxurious development yet? Manali Lodge offers the services of a five star hotel, including a private ski room, two bar / restaurants, a pool, spa and fitness area, as well as a concierge service, all while providing you the independence and freedom of self-catered, fully-equipped apartments and penthouses. And did we mention it's located directly on the slopes of Courchevel Moriond?
If you'd like the additional freedom of a standalone chalet, the breath-taking Chalet Centenary in our Canyon Lodge development is currently available for Christmas in Courchevel. It sleeps up to twelve people, is located right next to the slopes and has its own private sauna, hot tub and swimming pool.
Or maybe you'd like to enjoy more of a village atmosphere this Christmas? We also have one chalet available at Yellowstone Lodge, nestled amongst the pines in Courchevel La Tania. This stunning chalet sleeps up to ten people and has its own private hot tub.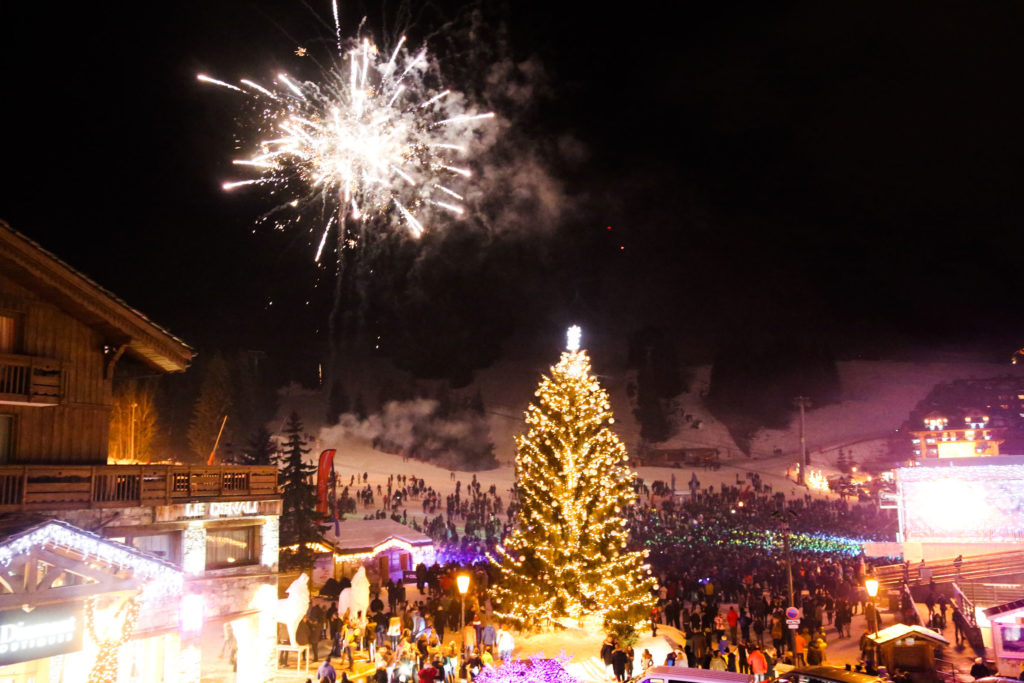 New Year Celebrations in Courchevel and Les Gets
For those of you who are eagerly awaiting some time in Courchevel or Les Gets over New Year, there are lots of fantastic festivities in store, both on and off the slopes.
For those spending New Year in Courchevel, you'll have your pick of slope-side celebrations to attend; both Courchevel 1850 and Courchevel La Tania put on outdoor parties on the snowfront, featuring live music, DJs and huge fireworks displays at midnight. These are two events that bring everyone in Courchevel together to see in the new year in style. Over in Les Gets you'll find a more family-friendly celebration, with fireworks on the snowfront earlier in the evening so little ones can join in the fun.
We'll also be offering you the chance to dine in style on New Year's Eve at our exclusive Courchevel and Les Gets restaurants. Both Bistrot Le C in Courchevel and Vina Annapurna in Les Gets deliver a fantastic set menu as well as a delicious kids' menu. You'll enjoy multiple courses, all of which have been carefully crafted and represent the latest in modern French and international cuisine. Our newest Courchevel restaurant, Gaïa, in Manali Lodge will also be hosting a New Year feast, which is set to be one of the most spectacular (and delicious) nights of the year. You'll enjoy a magnificent set menu, alongside live music, DJs and a festive atmosphere all evening.
View Gaïa's New Year's Eve menu HERE and email gaia@manali-lodge.com to book.
View the New Year's Eve menu at Vina Annapurna HERE and email reservation@vina-annapurna.com to book.
View Bistrot Le C's New Year's Eve menu HERE and email info@bistrot-le-c.com to book.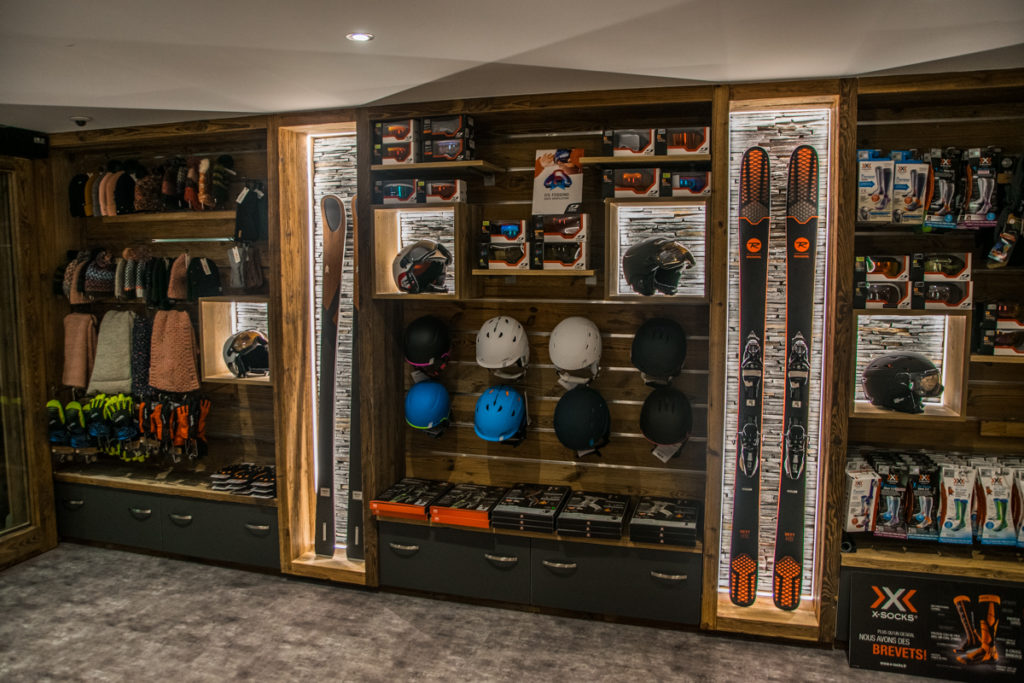 Book Sour Ski Equipment Online with Annaski Private Ski Service in Les Gets
Our final bit of winter news is that Annaski, the private ski room of our award-winning Les Gets residence, Annapurna, now has its own website. All our Les Gets guests can use the website to reserve top quality rental skis, snowboards, boots and equipment online. And once you're in Les Gets, you can store all your equipment at Annaski, which is located just next to Mont Chéry. Plus, all our Les Gets guests will enjoy a 20% discount at Annaski throughout the winter.
And there you have it, there's so much to look forward to this Christmas and New Year – we hope you're even more excited about your upcoming holiday to Courchevel or Les Gets than you were before. We'll see you very soon.
If you'd like to book a holiday in Courchevel this Christmas, you can view our availabilities HERE, and please don't hesitate to get in touch with any questions HERE. We're always happy to help. We also have a range of properties for sale in les Trois Vallées, les Portes du Soleil and Espace Killy, which you can view HERE.