Courchevel puts on some truly spectacular events across the winter season, from World Cup ski races to international fireworks festivals. But perhaps one of the best, and one that can be viewed all winter long, is L'Art au Sommet, a spectacular outdoor art exhibition displayed throughout the resort and across the pistes.
L'Art au Sommet is completely free and a great way to get acquainted with Courchevel, adding a little culture and metropolitan atmosphere to a traditional Alpine setting. Whether you're exploring the pistes or taking a walk through Courchevel 1850, it's fantastic to come across one of these visually impressive sculptures in the middle of the mountains.
This winter is a particularly special Art au Sommet, as the event is celebrating its tenth birthday. At its conception, Courchevel teamed up with Galeries Bartoux to bring the visual pleasures of art and sculpture to the Alps. Galeries Bartoux is a family-run collection of art galleries that originated in Honfleur, a French city famous for its painting. It has since expanded to Megève, Courchevel, Paris, New York and even Singapore. While Galeries Bartoux specialise in contemporary art, they also display a fine collection of surrealist works by Salvador Dali, as well as selections from influential figures such as Francis Bacon and Damien Hirst.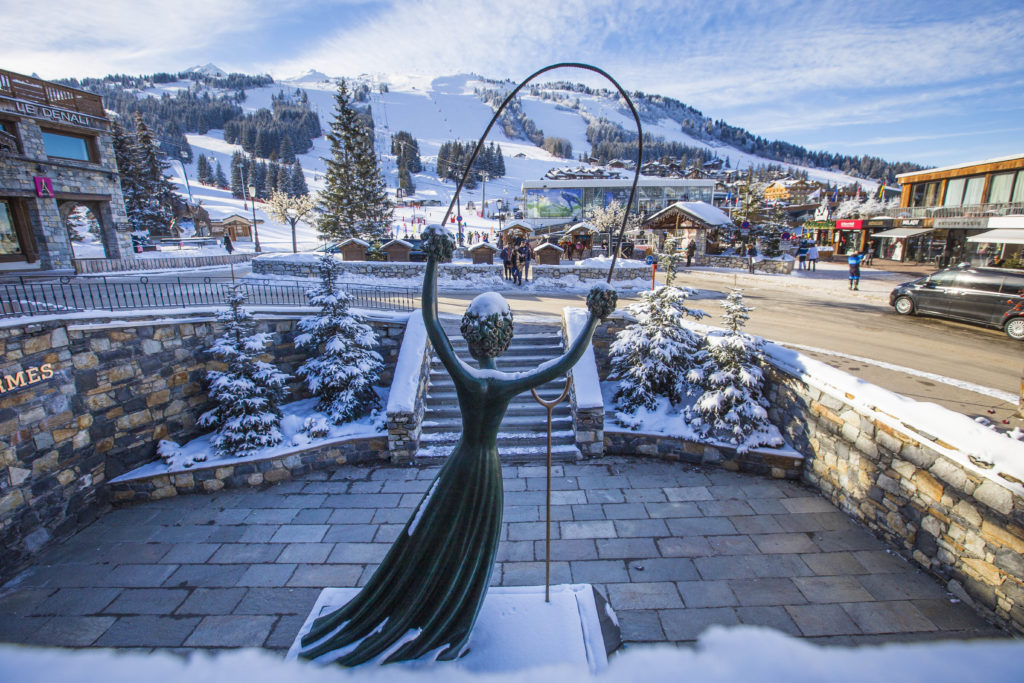 For the very first Art au Sommet, Galeries Bartoux and Courchevel featured a selection of surrealist sculptures by Salvador Dali, including his famous melting clocks. For the tenth edition of the exhibition Dali is returning. Word-renowned sculptures such as Alice in Wonderland and the Profile of Time will be available to view for free in different internal and external locations around Courchevel 1850. Le Croisette in the centre of Courchevel will also house an exhibition dedicated to ten years of L'Art au Sommet, including three giant pieces of Dali-inspired street art, and live visual performances throughout the winter.
Joining the works of Dali in the exhibition is a collection by Richard Orlinski, a pop culture-influenced sculptor and artist whose large and colourful gorillas, wolves and horses are becoming synonymous with the landscape of les Trois Vallées. Orlinski believes art should be accessible to everyone. In fact, he built his career on displaying his works to the the public for free, making his sculptures the perfect fit for L'Art au Sommet. Orlinski's works can be viewed at the top of the the Chenus, Saulire and Vizelle gondolas, as well as at the top of the Biollay and Pralong chairlifts.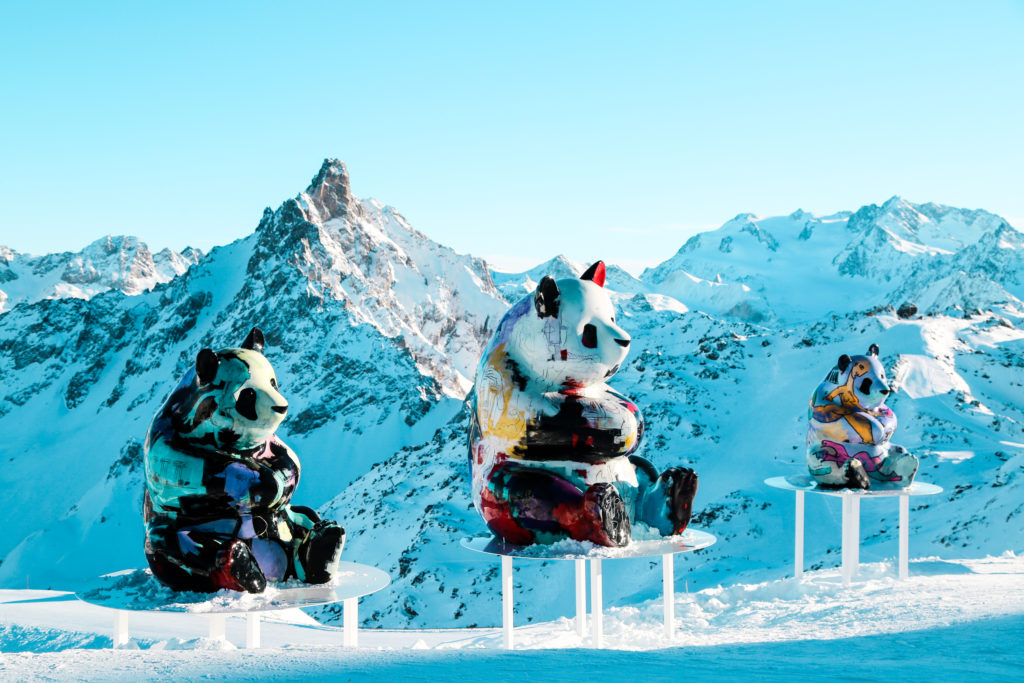 If you've visited Courchevel already there's no doubt you've seen this incredible collection either on the slopes or in resort. But if you're headed out to Courchevel soon, be sure to pay all the sculptures a visit. L'Art au Sommet is an exceptional treat for skiers and art-lovers alike, and is just one of many events and spectacles that makes Courchevel stand out as one of the world's most progressive ski resorts.
We currently have a range of luxury piste-side properties under construction in Courchevel and les Trois Vallees, from cosy one-bedroom apartments to expansive penthouses. Get in touch or view our website for more details. You can also find more information on L'Art au Sommet HERE.