With the final property now sold at our prestigious Kinabalu residence in Les Gets, we'll take this opportunity to dive into the details of this exceptional development, which was a long time in the planning for the entire Alpine Collection team.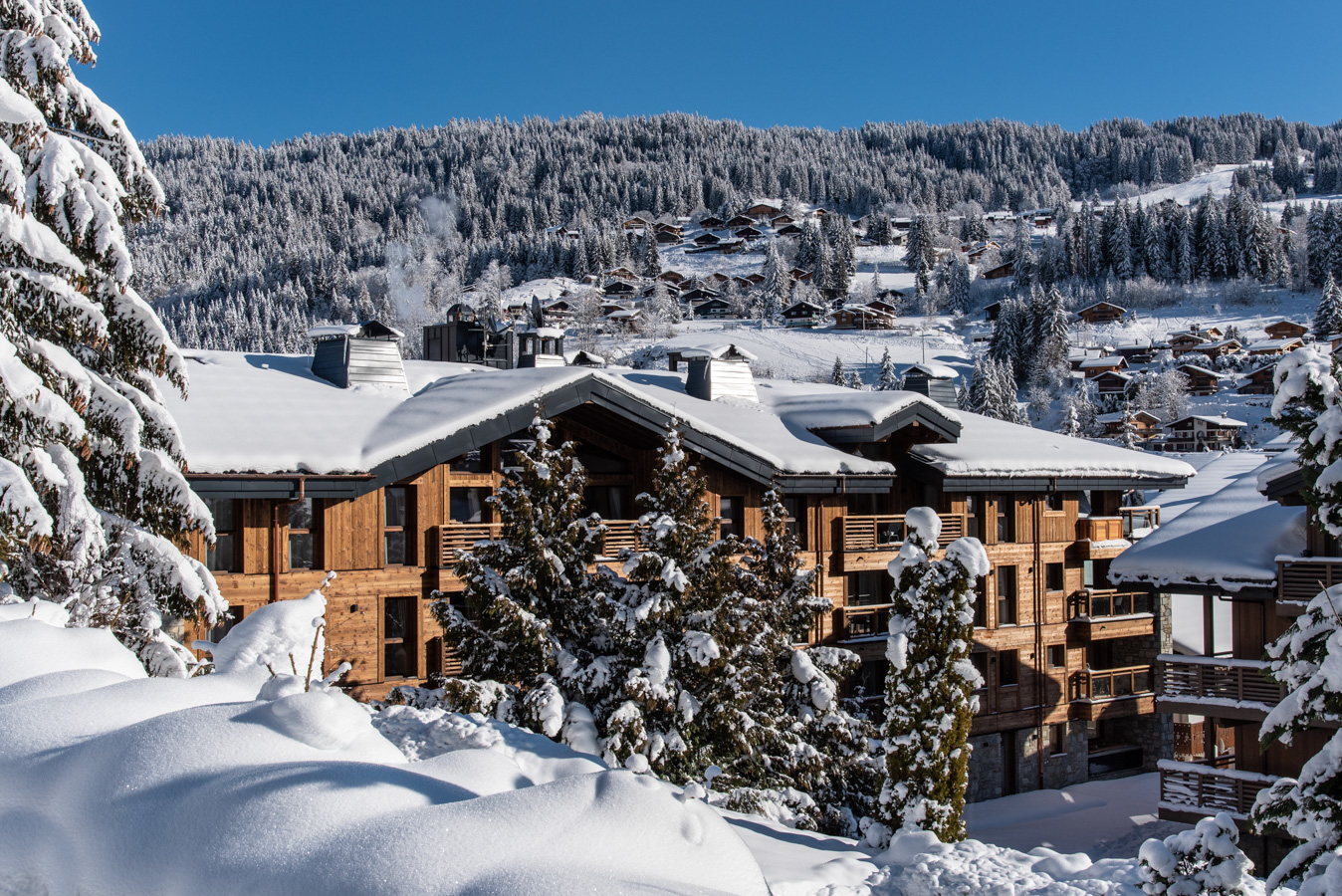 Kinabalu occupies a prime position in the centre of the village
Kinabalu is located on the site of a former hotel on the Mont Chery side of Les Gets village and just 100m from the ski lifts. Crumbling and faded, it was logical to remove the old building and bring this charming area of Les Gets back to life in a style that suited the existing architecture of the resort. Our objective was a contemporary development; one that could be enjoyed by our owners throughout the seasons and for many years to come.

Kinabalu is comprised of 25 individual properties, varying in size from two bedroom apartments to six bedroom triplex penthouses. Several apartments were purchased off-plan when we released the new development in 2018 and our many happy owners took the keys to their new mountain properties in December 2020. The residence also includes on-site hotel services such as a team of highly skilled and experienced Concierge, a ski room, a luxurious wellness centre including a swimming pool and private treatment rooms in addition to underground car parking and private storage. We're delighted with the feedback from our new owners; they've highlighted their appreciation for the open plan layouts, the prime location within the resort and the extra facilities that we've incorporated into Kinabalu.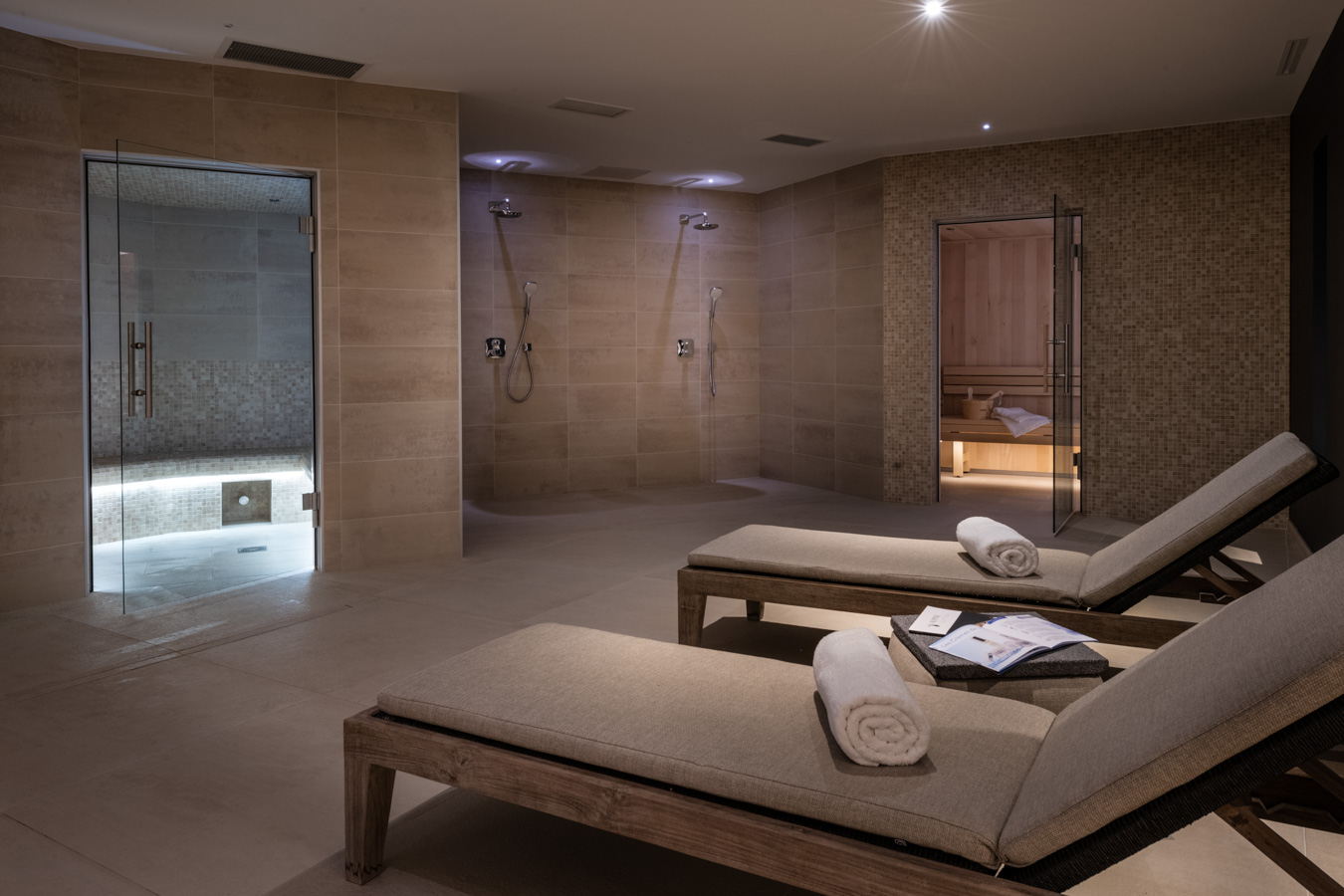 The Sapana Spa inside Kinabalu, Les Gets
Let's take a look inside three of the most exceptional properties within our Kinabalu development. In each, the owners worked with our dedicated interior design team to plan customised interiors and made to measure furniture to suit their own personal tastes. We're also delighted to let you know that each property is available to rent via our team at Alpine Residences.
Apartment 40
This triplex apartment is located on the 4th floor of Kinabalu and spans a staggering 319m2, making it the perfect ski property for a large family of up to 15 people. There are five bedrooms inside, with flexible accommodation arrangements. The open plan living space is sure to host apres-ski evenings in front of the fireplace, whilst the kitchen is fully-equipped with contemporary appliances. A games room, dressing room and a bar were incorporated into the layout by the owners of this property, who purchased off-plan in order to customise their layout. The owners of this property tell us that they most enjoy the views from the balcony as twilight falls over Les Gets.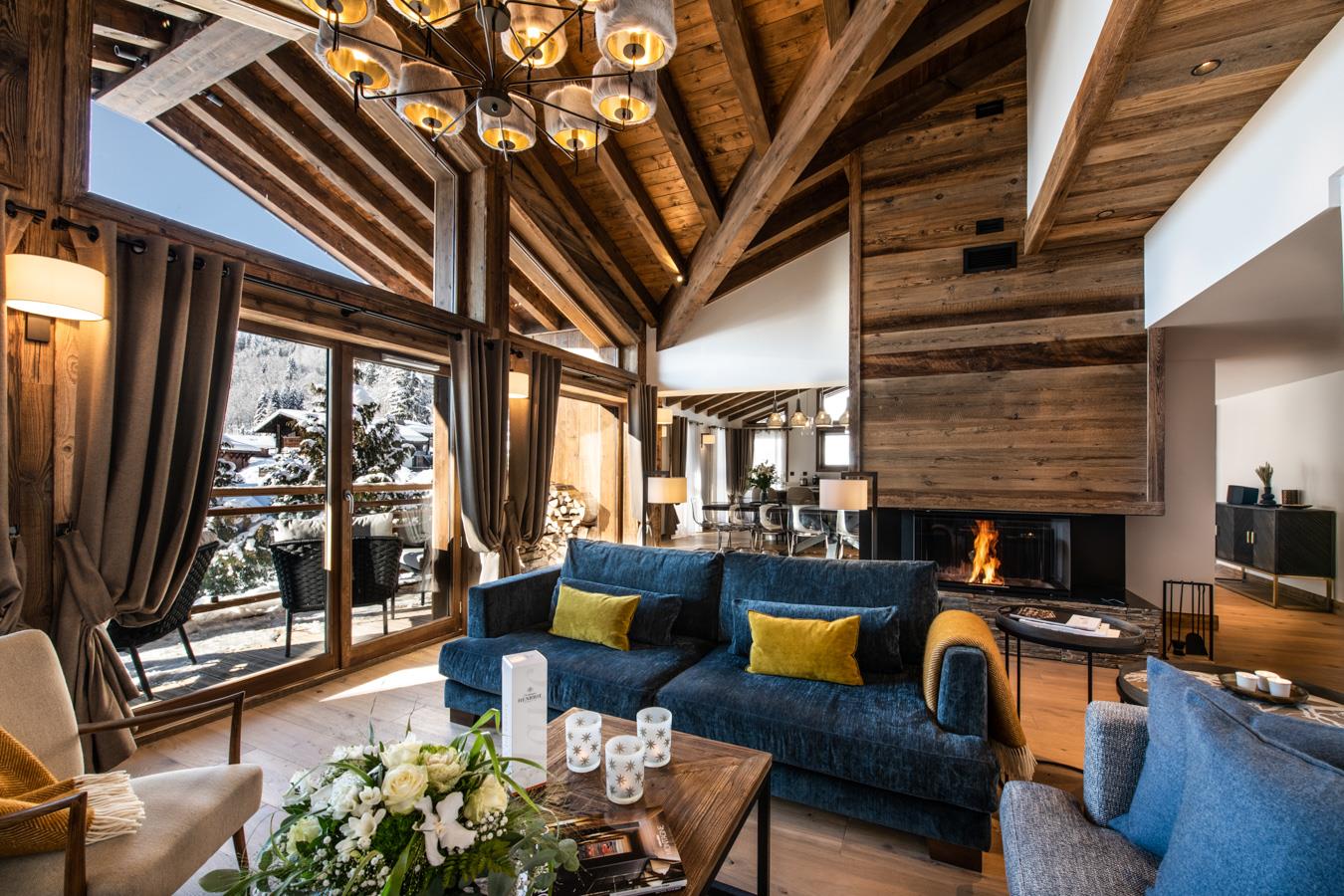 Apartment 34

Once again, this beautiful duplex apartment became a thrilling project for our interior design team. Working alongside the owners, the living space and bedrooms were customised to host groups of up to 12 people in opulent, contemporary surroundings. There are six bedrooms in this property, in addition to five bathrooms, a beautiful kitchen packed full of appliances and an open plan living space. A cosy mezzanine space was incorporated into the plan and you'll notice interesting artwork throughout the property. Here, the owners particularly enjoy how their personal preferences were intertwined into the overall design scheme by our interior design team.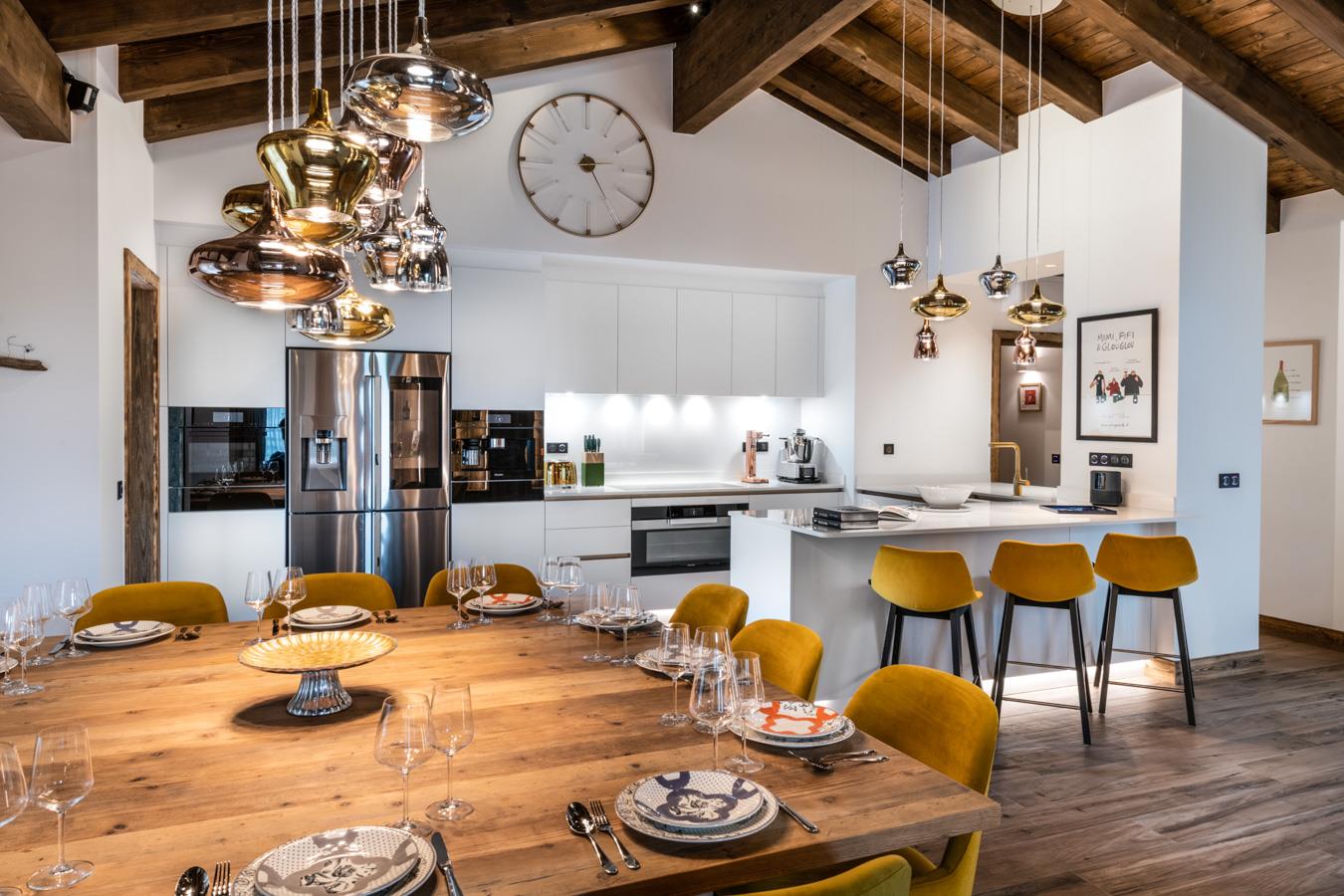 Apartment 22
This beautiful three bedroom apartment is located on the third floor of Kinabalu and comfortably sleeps up to six people. The interiors are bright and contemporary, making excellent use of the large windows and the views towards the local peaks. There's an open plan living space featuring a fireplace in addition to a furnished balcony, which is the perfect dining spot during the warmer months of the year. As our owners have come to expect, the kitchen is stocked with all the necessary household appliances, such as a dishwasher, a Nespresso coffee machine and contemporary kitchenware. The owners of this property enjoy the extra facilities available to residents at Kinabalu; the swimming pool and hammam are perfect after a day on the slopes!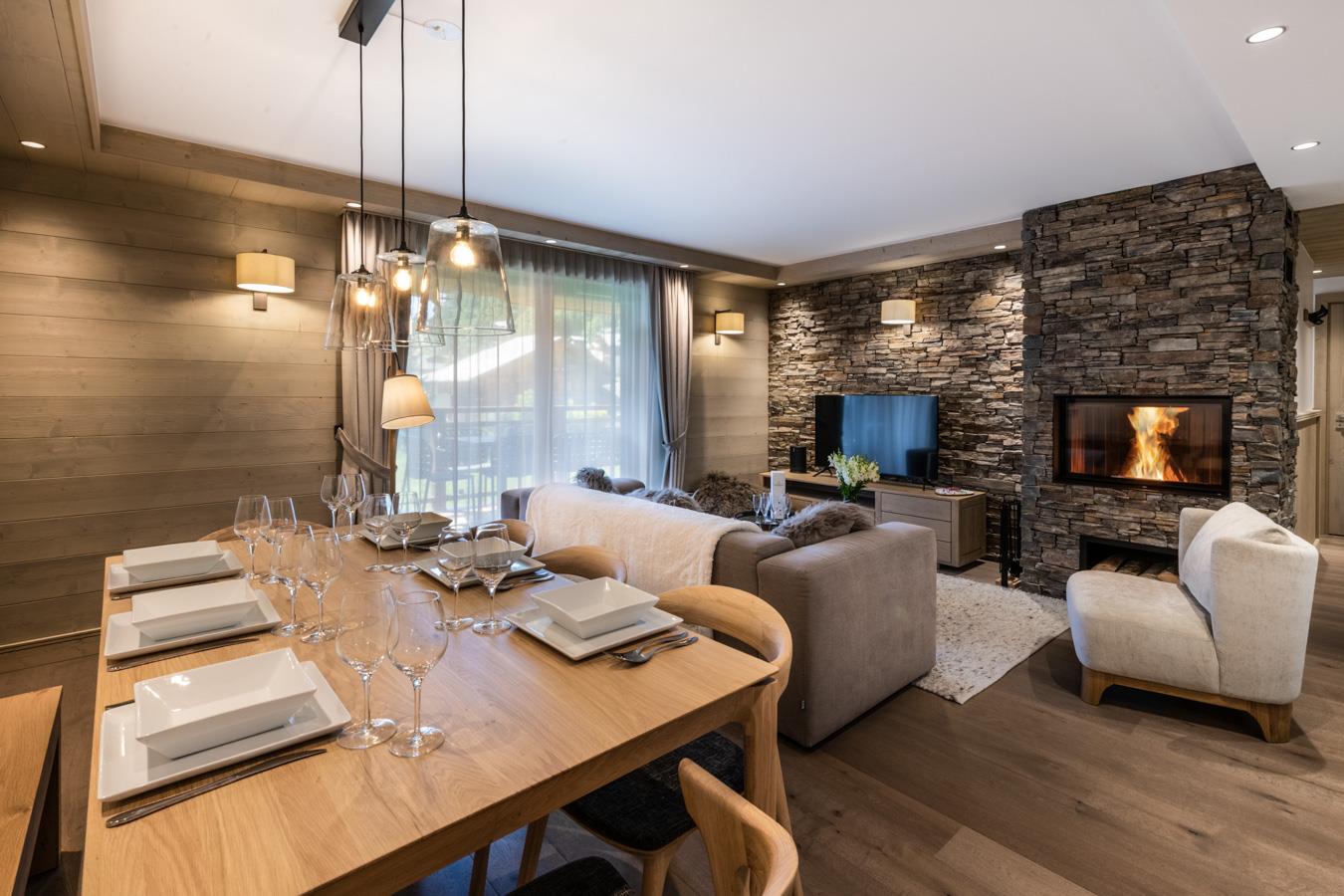 It is of course our pleasure to complete this wonderful development in Les Gets and we're delighted to receive excellent feedback from our owners. Very soon we'll launch an entirely new development in Les Gets with great apartments for sale, contact us now if you'd like to register your interest.