There's a lot of great stuff going on in Alpine Lodges' home resorts at the moment. Just a few months ago Courchevel announced it'll be hosting the 2023 FIS Alpine World Ski Championships, and now Les Gets also has some exciting news; the resort will be hosting the 2022 UCI Mountain Bike World Championships, as well as at least four World Cup races over the next three summers!
As a world-renowned mountain biking resort, Les Gets has a rich history of hosting mountain biking events. For the past three years, mountain bike world tour and competition series, Crankworx, has stolen the show, but the last time Les Gets hosted a world cup event was in 2002, followed by the World Championships in 2004. The standalone World Championship is a huge event in the mountain biking calendar, where the best riders in the world battle it out over two days and the fastest is crowned World Champion. The World Cup is a series of races that take place in different resorts across the world throughout the summer, with notable stop-offs including Fort William in Scotland, Vallnord in Andorra and Mont Sainte Anne in Canada. At the end of the series, the winner is the person who has gained the most points over the season.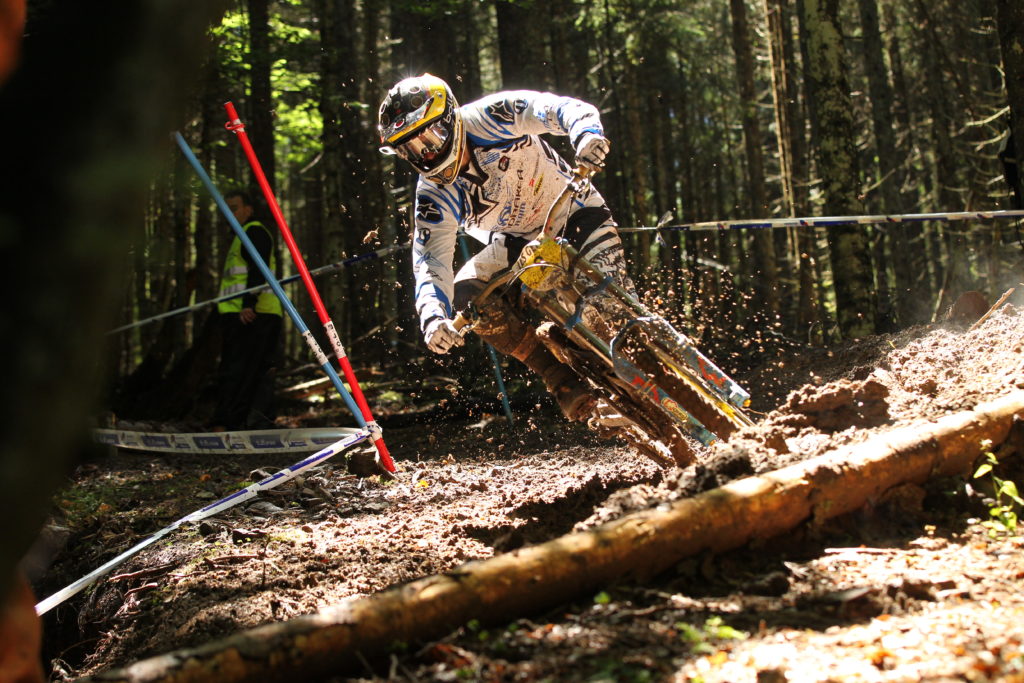 The UCI Mountain Bike World Championships and the Word Cup races each include downhill and cross country races, so there's something for everyone, but in Les Gets we're predicting downhill will be the real crowd pleaser. Both events will see keen mountain bikers from all over the world flock to Les Gets to watch the action and ride its world-famous trails.
Here are the provisional World Cup race dates over the next four summers :
13th – 14th July 2019: Downhill and Cross Country World Cup races.
19th – 20th September 2020: Downhill and Cross Country World Cup Finals.
Les Gets is currently a candidate to organise and host the Downhill and Cross Country World Cup Finals in 2021.
24th – 28th August 2022: Downhill and Cross Country WORLD CHAMPIONSHIPS!
That's right. Just next summer the Les Gets will be filled with some of the world's best mountain bikers and keen spectators in what promises to be an action-packed few days of mind blowing riding. We're sure there will be lots of action off the trails as well; those mountain bikers aren't often known for their partying but no doubt Les Gets will be putting on some spectacular evening events, live music acts and big brand bike tests. We can't wait to see what the resort puts together in terms of race tracks, either.
  Watch this space!  
If you're interested in a new home in Les Gets, we're currently reserving off-plan in our latest Les Gets development, Kinabalu, and we have a small number of completed apartments available in our Annapurna residence, where home owners will benefit from an in-house spa and bistro. Get in touch with our Les Gets office for more details.