New Year is always great fun, but one of the best places to celebrate is in the Alps. Not only do you have the stunning beauty of the mountains as your backdrop, all the resorts we build in put on an incredible show to help visitors see in the new year in style. If you own an apartment in Courchevel, Les Gets or Espace Killy, New Year presents great holiday rental opportunities; it's one of the most popular ski weeks of the winter. Alternatively, the holidays give you the chance to bring your own family out to the mountains to celebrate together.
All Alpine Lodges resorts put on spectacular New Year's Eve parties that are great for everyone, from families to groups of friends. So not only can you expect great skiing during new year week, you can expect some great visual shows and top-class bubbles as well.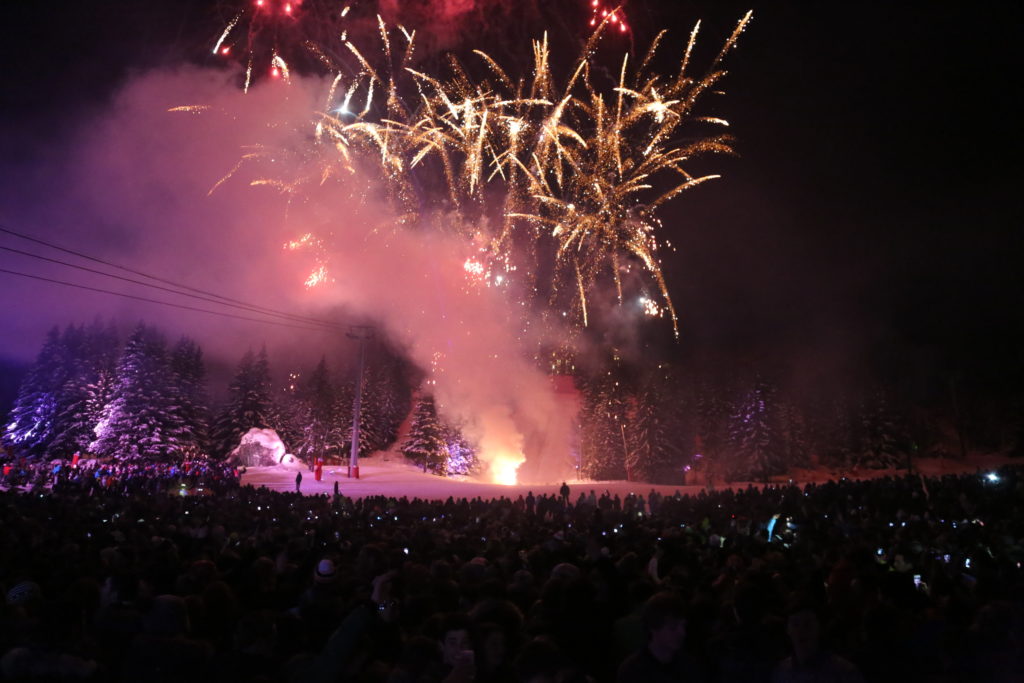 Courchevel really goes all out for New Year, bringing us an amazing live music and fireworks spectacle on the snow, complete with live bands before midnight and a DJ after midnight. This year it will be eighties new-wave band Kiz taking to the stage and FreDJ on the decks. Courchevel's New Year Dance Party is completely free and the perfect way to see in the new year. The action starts at 10:30pm, giving you plenty of time to have a festive dinner beforehand – make sure you check out Bistrot Le C, our flagship restaurant in Courchevel. It's located inside our prestigious residence, Le C, and is perfect for a celebratory meal - view the one-off New Year's Eve menu HERE.
For those with younger children who might not make it to midnight, Les Gets is a great option. The local ski club puts on a Champagne bar from mid-afternoon, while you can enjoy a torchlit descent from the ESF ski instructors and a huge fireworks display from 5:30pm, leaving you free to do what you like with the rest of the evening. Make sure you stop in for a glass of bubbly or go all out and book a table for the exclusive New Year sharing menu at our wine bar and restaurant, Vina Annapurna, located inside our award-winning development, Annapurna.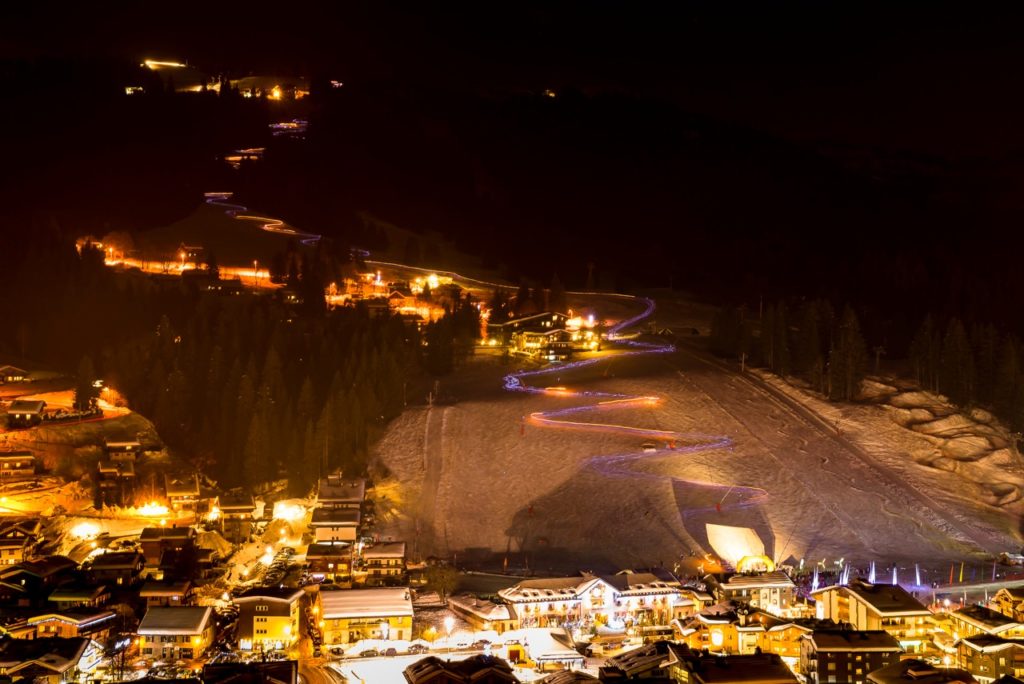 Tignes and Val d'Isere are also packed full of New Year festivities; Tignes celebrates with French radio station RTL2, bringing in one of their biggest and best DJs, RLP for Nouvel An POP ROCK, a piste-side party with live music, a huge stage and of course, plenty of fireworks. Val d'Isere provides something for everyone, from the family-friendly Festilight show in the middle of town during the early evening to three different fireworks displays throughout the night, all visible from the snowfront.
And there you have it; New Year festivities in our resorts not to be missed. These events and celebrations bring thousands of visitors to our favourite ski resorts every year, so whether you're an Alpine Lodges homeowner or holidaymaker, we hope you have a most excellent New Year!
If you'd like to invest in a property in Les Gets, the Three Valleys or Espace Killy, view our website to find out what we currently have on offer. We offer an excellent flexilease programme so whether you want your apartment or chalet for private use only, or to rent to holidaymakers, we've got the perfect options for you. Get in touch to find out more.