Summer in Courchevel and Méribel is not a season to be overlooked. While in winter the resorts may offer world-class skiing and incredible gastronomy, in the summer the Three Valleys are an Alpine paradise, offering beautiful weather, breath-taking views and so many activities it's impossible to be bored. Here are our top picks for summer 2019 in Courchevel and Méribel.
NEW - Col de la Loze
Courchevel and Méribel's brand new cycling col is officially open for business! As well as being the first mountain pass to be cleared of snow this summer, it's also dedicated exclusively to cyclists so you can spend more time enjoying the views and less time looking out for cars. The col hosted its first cycling event on the 12th May and is set to host plenty more over the course of the summer, from both Courchevel and Méribel. Col de la Loze is the first stage of the Via 3 Vallées project, a network of roads reserved just for cyclists that will connect the Tarentaise and Maurienne valleys and pass through the resorts of Courchevel, Meribel, Les Menuires and Val Thorens.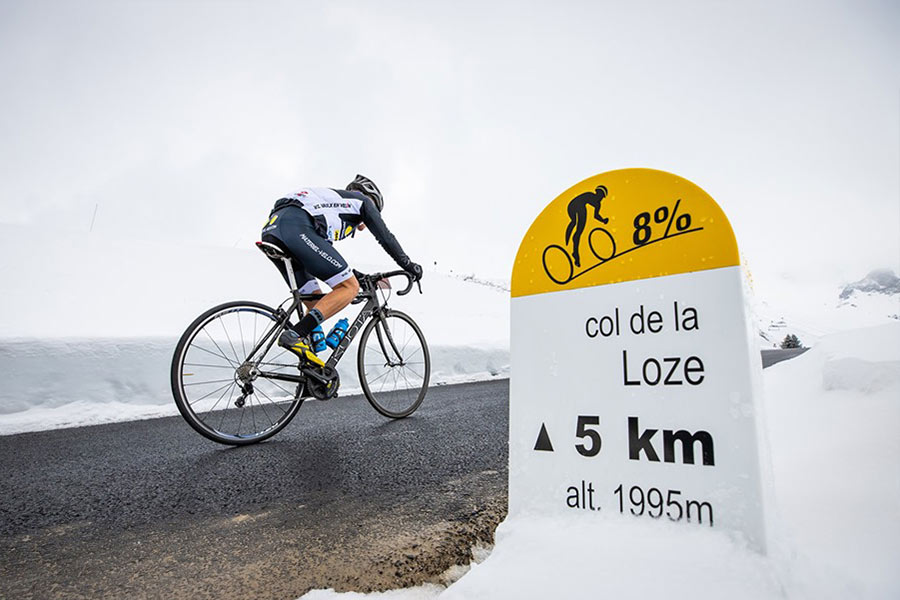 NEW - More Mountain Bike Trails in Courchevel
This summer Courchevel is introducing two new mountain bike trails to its already-excellent MTB network. Both trails start from the top of the Plantrey Chairlift and take around 15 minutes to ride. Red run, La Louza is 3km with a vertical descent of 950m which ends up in Courchevel 1850, while Le Betchet finishes at the top of the La Tania gondola, is 2.5km long and covers a 700m vertical descent. This summer you'll also be able to rent electric mountain bikes for kids so families can explore Courchevel's bike trails together.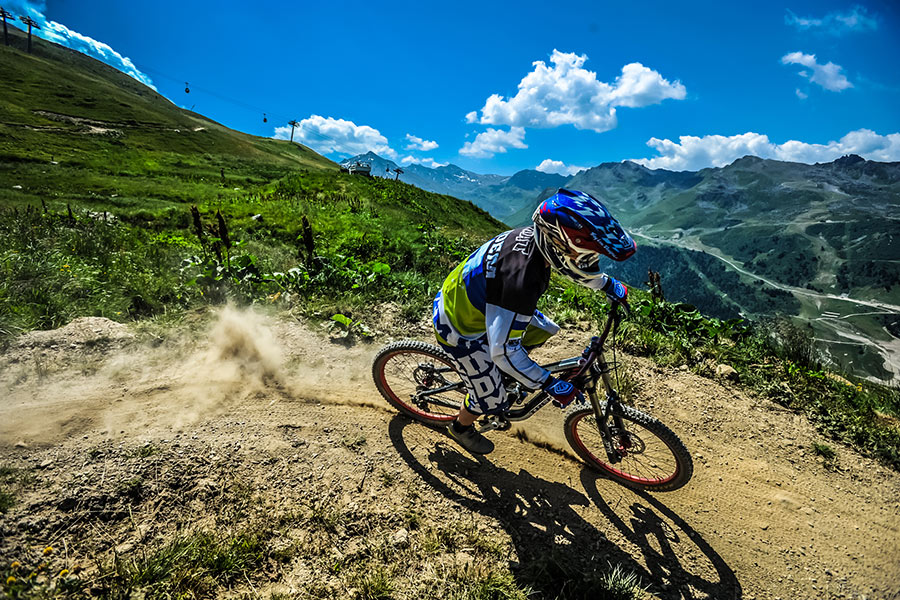 EVENT HIGHLIGHT - Courchevel Red Bull 400
6th July
So much more than just a running race, the Red Bull 400 is the world's steepest race and sees competitors battling it out to be first to the top of Courchevel's Olympic-sized ski jump! The 400m course has a 36° incline and covers 140 vertical metres, making it a great event for both spectators and participants. This year the finals will be held at night, making the whole thing that much more exciting.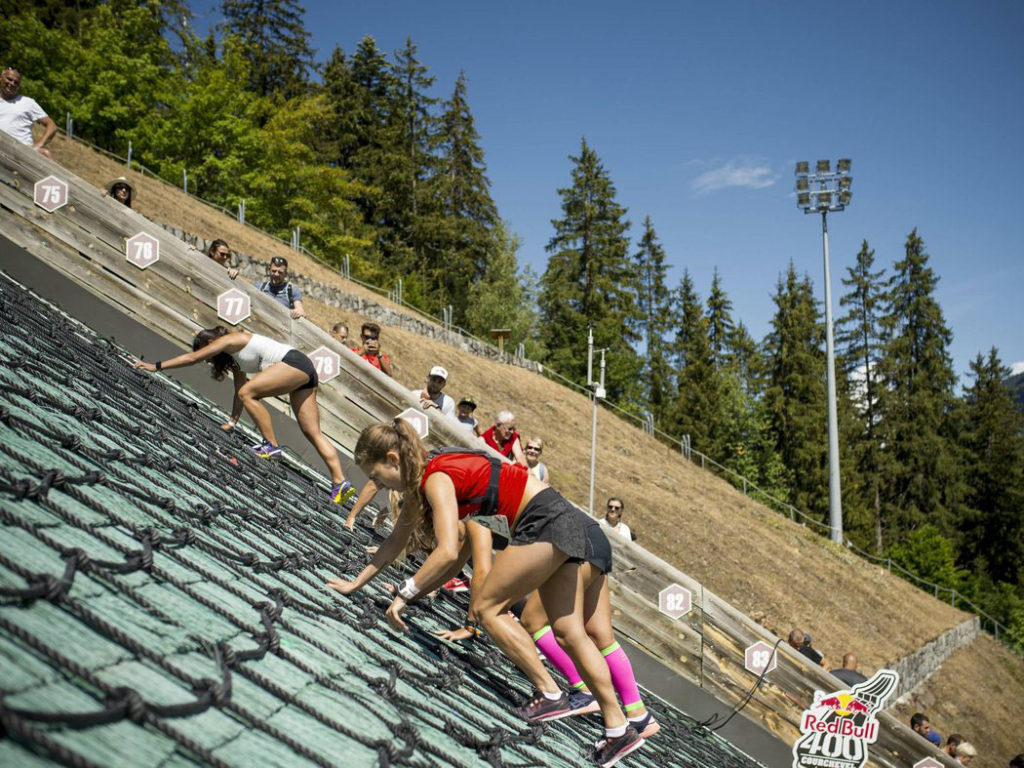 RESORT HIGHLIGHT - Méribel Meripass
6th July – 30th August
While the lifts aren't free for summer in Méribel, they do offer the next best thing, which is a great value pass that covers lots of activities. The Meripass Unlimited starts from just €64 for a week for unlimited access to the ski lifts as a mountain biker or pedestrian, as well as unlimited access to Méribel's swimming complex and one visit to its spa. And if you're not a mountain biker it's even cheaper, from just €32 per week. The Meripass is a great opportunity to explore Méribel's incredible bike park, beautiful hiking trails and picturesque peaks - and then relax at the pool after! Find out more HERE.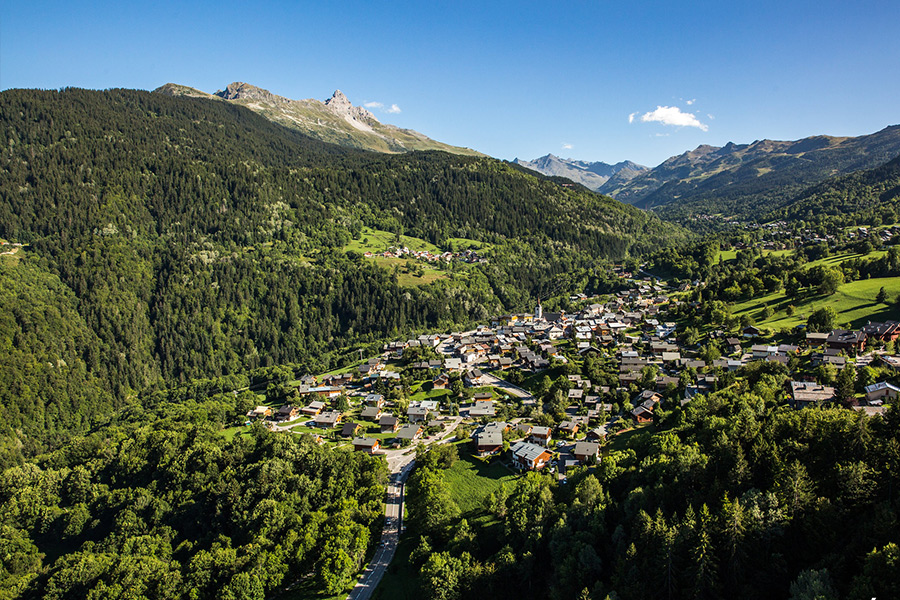 EVENT HIGHLIGHT – Zen Altitude Méribel
6th – 19th July
After a successful winter version, Zen Altitude is back this summer in Méribel. A two week event packed full of wellness and relaxation themed events, Zen Altitude allows you to tap into the relaxing qualities of the mountains with a series of workshops, classes and treatments. Expect yoga by the lake, massages and guided hikes aplenty.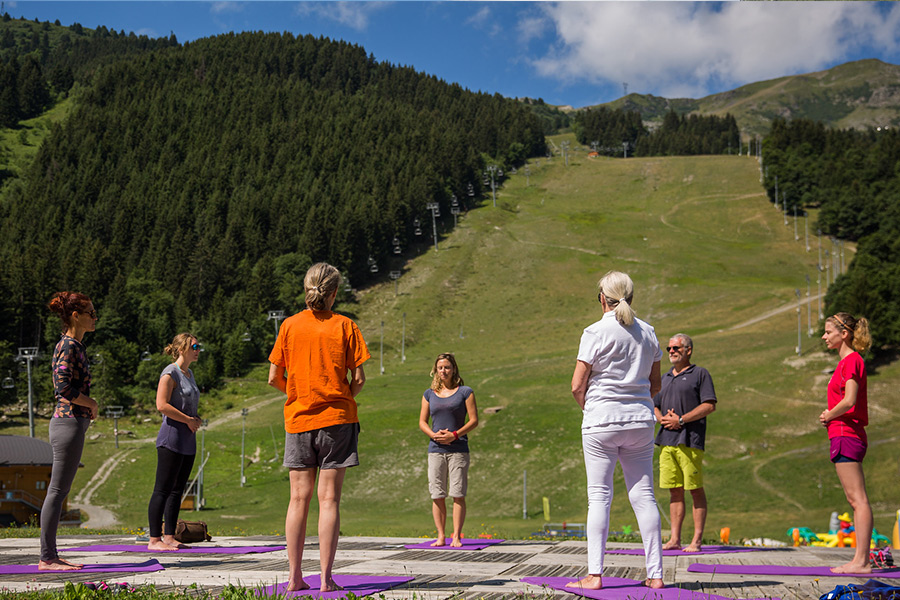 RESORT HIGHLIGHT - Free Lifts in Courchevel
7th July – 30th August
We couldn't write about summer in Courchevel without mentioning the free summer lift network! Whether you're mountain biking, hiking, or seeking lunch with a view in a mountain restaurant, the Courchevel summer lifts are completely FREE. And it doesn't get much better than that.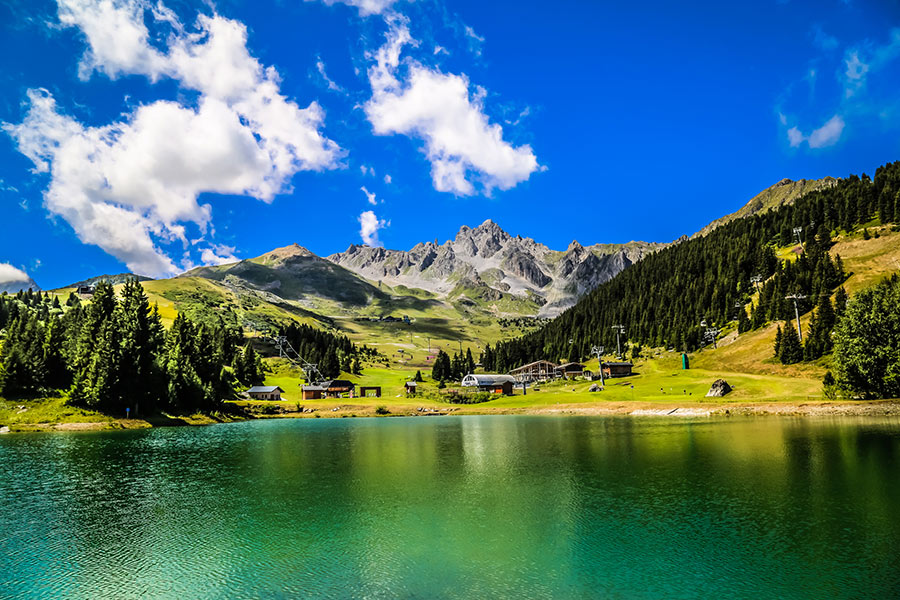 EVENT HIGHLIGHT – 3 Valleys Addict Tour
13th – 14th July
Now in its 5th year, the Three Valleys Addict Tour is a celebration of cycling in one of the world's biggest ski areas. The two-day event sees mountain bikers completing either a timed or untimed tour (or both!) of the Courchevel, Méribel and Val Thorens trails, while enjoying some picturesque snack stops and locally-made food and drinks along the way. This summer will also see the 3 Valleys Cyclo Tour bring road cycling to the event thanks to the all new Col de la Loze. A great way to challenge yourself on either your road or mountain bike, inscriptions are open now – do you dare?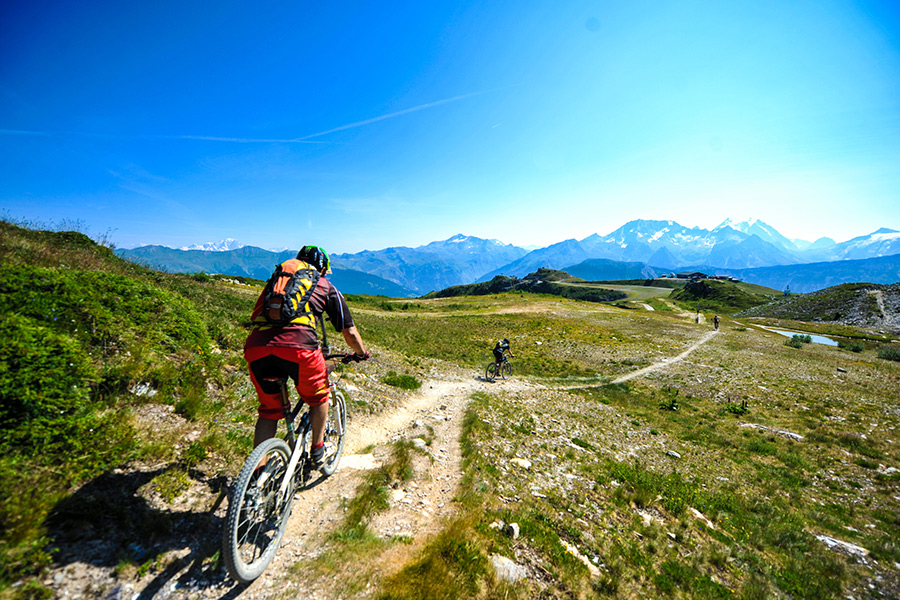 EVENT HIGHLIGHT – Méribel Aviation and Astronautics Festival
19th – 21st July
Something a little different for your summer time in Méribel is the Aviation and Astronautics Festival, a celebration of mechanised flying devices, new and old. Expect a weekend of flying demonstrations from everything from military planes to helicopters and the chance to peruse a huge range of things that fly at your leisure. Oh, and the whole thing is completely free!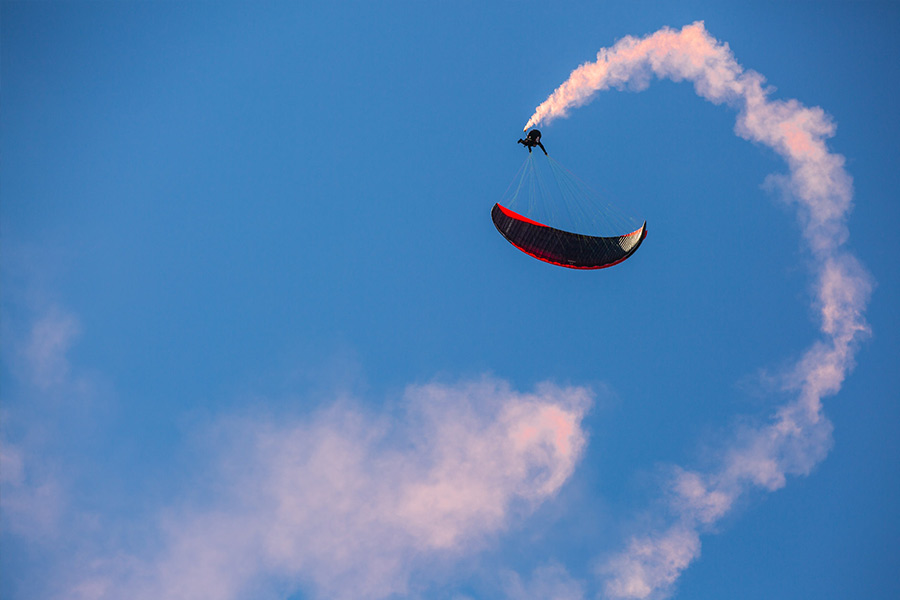 EVENT HIGHLIGHT – Courchevel Pyrosymphonie Live
24th July
This combination of an open-air orchestral performance and mind-blowing fireworks display is one of the events of the summer in Courchevel, a resort that prides itself on hosting pyrotechnic shows throughout the year. Even if you can't claim to be a classical music fan, the beauty and ambiance of this one-off evening are what summer in the mountains was made for.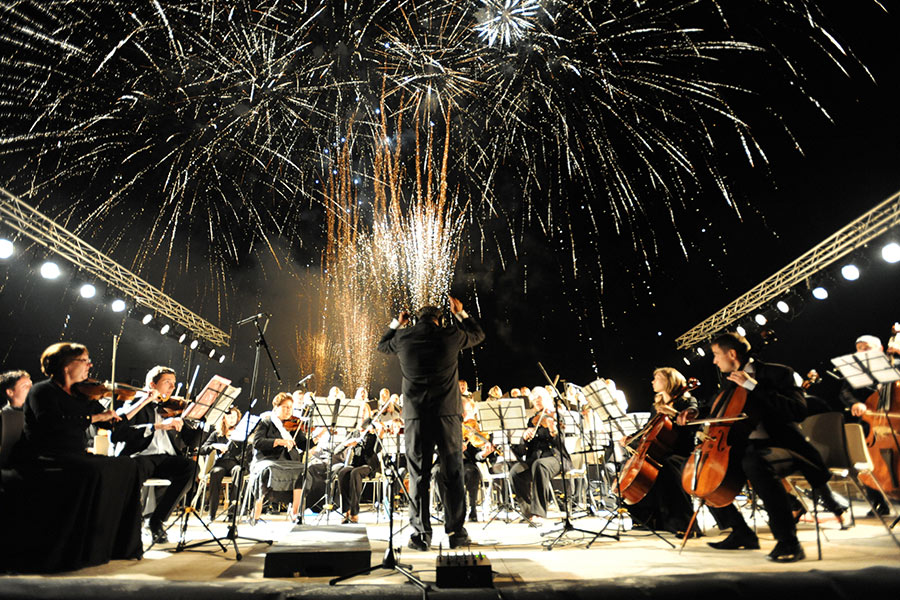 EVENT HIGHLIGHT- Courchevel Ski Jumping World Cup
9th – 10th August
Another unique highlight of the summer in Courchevel is the FIS Ski Jumping World Cup, which brings some of the World's best ski jumpers to the Courchevel Le Praz in August for a weekend of tough competition – we love that they make great use of that ski jump all year round! Alongside an exciting weekend of ski jumping, you can also enjoy numerous activities, performances, and again, fireworks displays across the two days, making it a unique and fun event for the whole family.
RESORT HIGHLIGHT - Aquamotion Courchevel
We love Aquamotion in Courchevel because it's got everything you could ever want from a swimming and wellness complex; a surf wave, swimming pools, water slides, a climbing wall, fitness classes, spa treatments, a gym, jacuzzis… and the list goes on. There really and truly is something for everyone, from adults to kids, the only problem is you'll be spoilt for choice!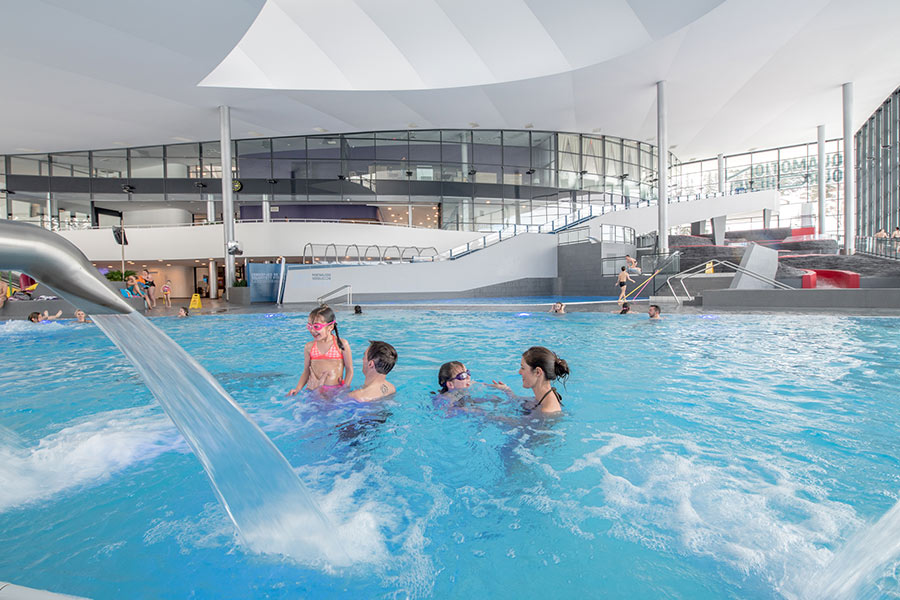 If you'd like the idea of a summer holiday in the Three Valleys, take a look at our prestigious chalets and apartments in Courchevel Moriond and Courchevel La Tania. We also have a rage of beautiful properties for sale in Courchevel and Méribel. Find out more HERE or get in touch to see what we can do for you.