As you may know, we're huge fans of summer in Les Gets. The weather is beautiful, the views are stunning and the activities are plentiful. Les Gets has a solid reputation as a family friendly resort, but visitors will find there's something for everyone in this small but mighty corner of the Alps, from mountain biking, road cycling and hiking to relaxing wellness events. Here's our pick of the best new events and our top picks this summer in Les Gets.
WHAT'S NEW?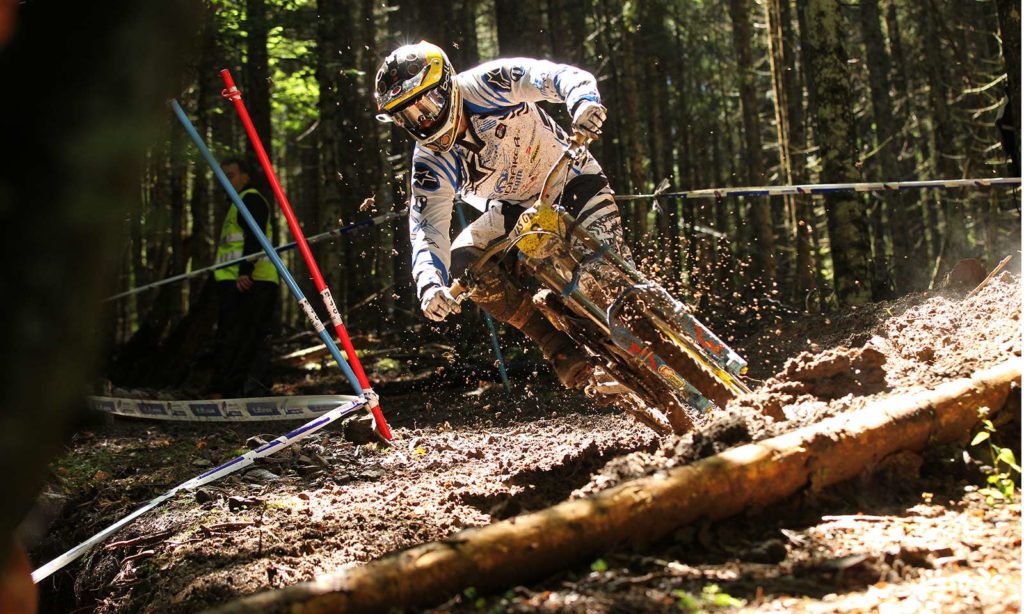 UCI Mountain Bike World Cup
12th – 14th July
Well, this may not be totally new but it has been around fifteen years since Les Gets hosted a mountain bike World Cup event! A huge race on the global mountain bike calendar, this World Cup's return to Les Gets is set to be bigger and better than ever, and is a big testament to the resort's incredible mountain bike trails. Throughout the weekend, you'll be able to watch the best mountain bikers in the world battle it out in cross country and downhill races to stay in the top spot and claim the World Cup title. This is a truly unmissable weekend, one that will bring thousands of spectators and an incredible atmosphere.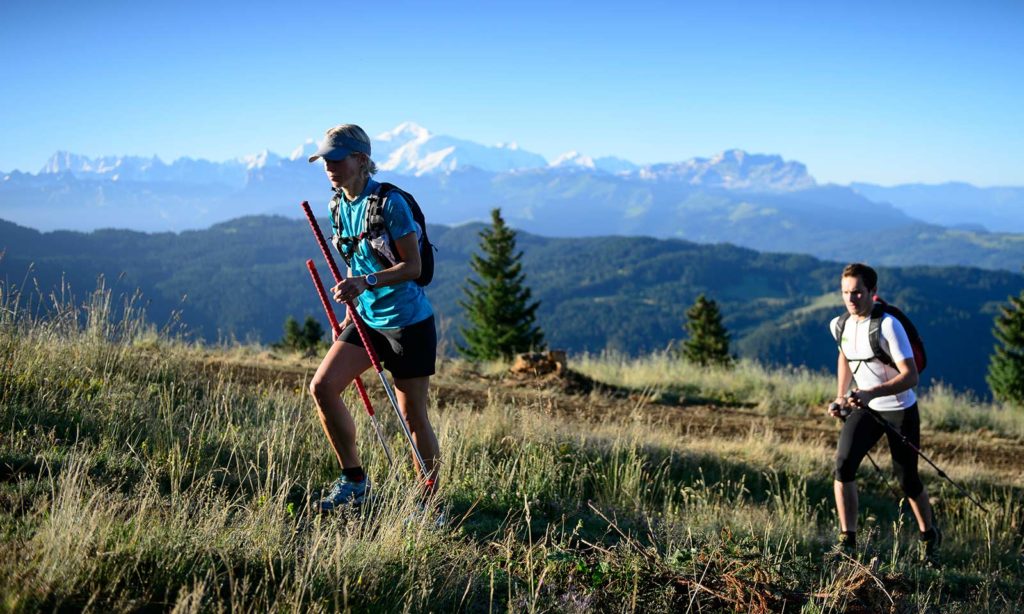 Trail des Gets
25th August
If you like running there's no better place to do it than Les Gets, and this summer welcomes a brand new trail running race, Trail des Gets. Whether you're a novice or experienced runner, or you just want to watch, there will be something to please everyone. Course lengths range from 9km to 35km and offer a wonderful opportunity to explore the trails of Mont Caly and Mont Chéry, and of course racers will also be treated to spectacular views of Mont Blanc. If we can guarantee one thing it's that this race is going to be beautiful! Find out more HERE.
EVENT HIGHLIGHTS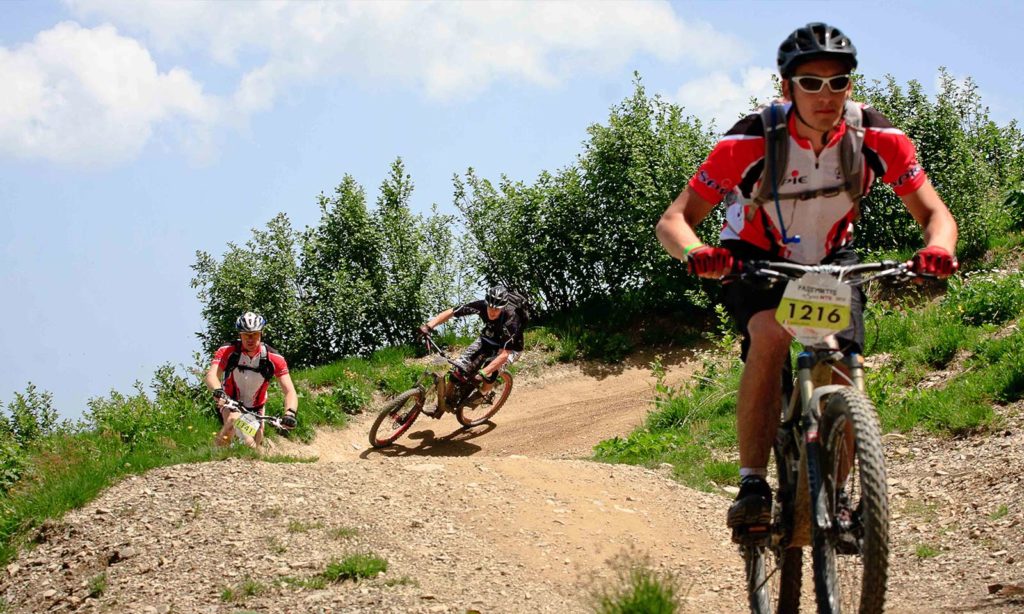 Pass'Portes du soleil
28th - 30th June
It's an oldie but a goodie! Now in its 16th year, Pass'Portes du Soleil is the ultimate amateur mountain bike tour around les Portes du Soleil. Participants take a day to ride a circuit of the twelve resorts that make up the Franco-Suisse ski area, stopping off on the way to enjoy a selection of locally produced drinks and snacks. A great way to explore the all the bike trails les Portes du Soleil has to offer, meet some new people and try some local beers along the way, Pass'Portes is definitely one of the highlights of the summer.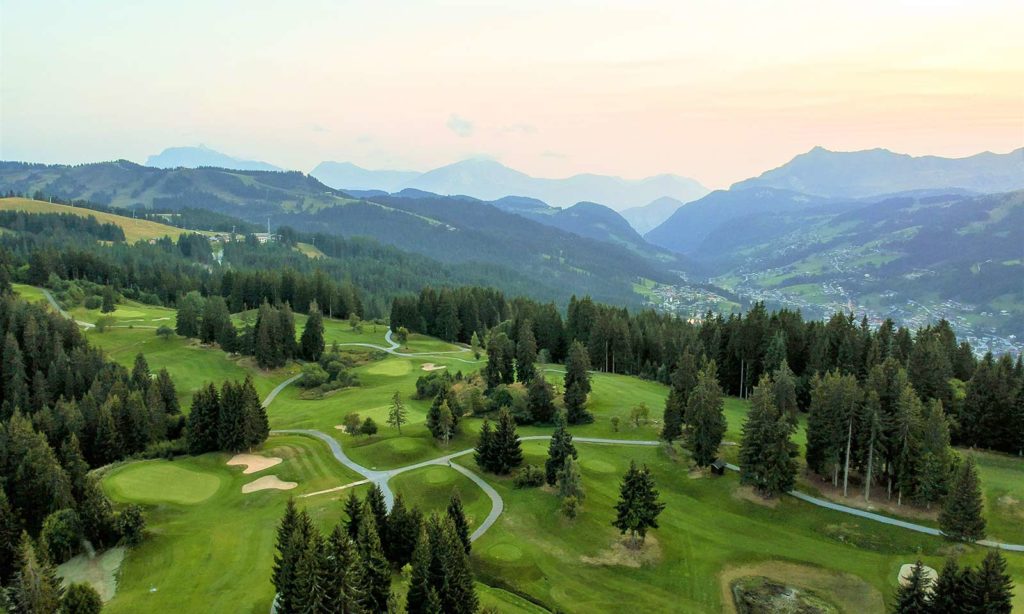 Les Gets Golf Vintage
21st July
Golfers and non-golfers alike will love this Alpine golf event on the 21st July. It offers players a unique opportunity to step back in time, don vintage golf clothing, carry vintage clubs and enjoy a good old fashioned game of scramble. A true old-school day out, there will be taster sessions for non-golfers, lots of retro-themed activities throughout the day, a dinner and an awards ceremony. Don't forget, the Les Gets 18-hole golf course is open throughout the summer and it's one of the most beautiful golf courses in the Alps!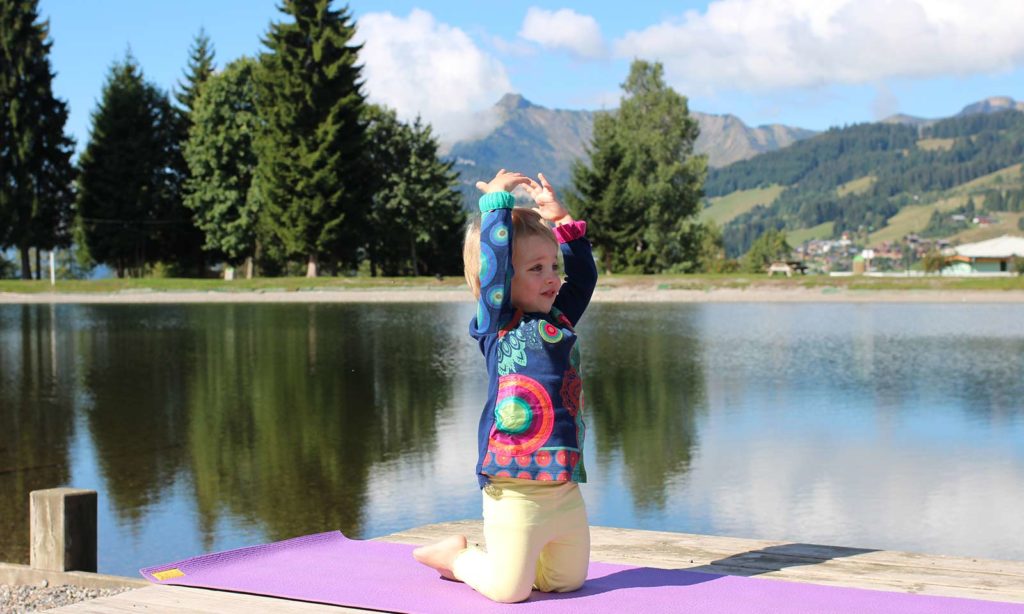 Les 100 Ciels
31st July – 4th August
This fantastic wellness event is always a treat during the summer months in Les Gets. It's made up of a selection of indoor and outdoor workshops, classes, treatments and seminars, all centred around self-care, mindfulness and relaxation. The best part is you can pick and choose from the schedule what you'd like to do and fit it in around other activities, from massage to yoga to reiki. Les 100 Ciels even offers workshops for kids so the whole family can get involved.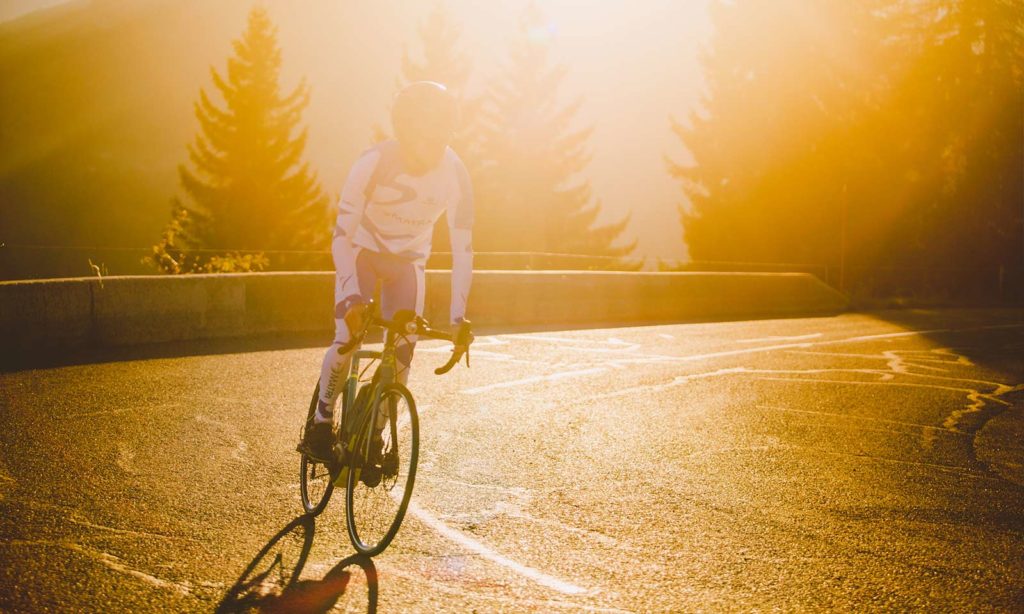 Cyclosportive Thomas Voeckler
24th – 25th August
Developed by former professional cyclist, Thomas Voeckler, this fun cyclosportive is designed for all levels of road biker and provides a fantastic opportunity to explore some of the area's best road cycling routes. There are four courses to choose from and you can opt for either timed or untimed - there's even the option to complete a course on an e-bike. An amazing event for beginner and experienced road cyclists alike, as well as a great opportunity to test some bikes! Find out more here.
FAVOURITE ATTRACTIONS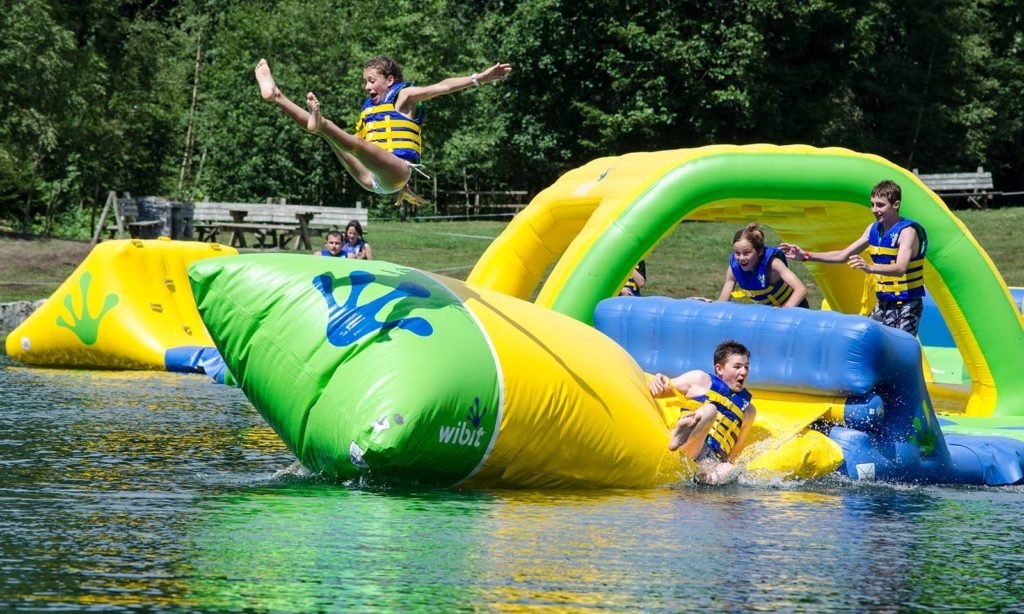 Wibit Aquapark
This giant inflatable obstacle course set in the hills of Les Gets provides days of summer fun for kids and big kids alike; around 40 obstacles make up the course, including a human catapult and and water trampoline, ensuring no-one will ever be bored during their time in Les Gets. Ten of the 40 obstacles are new for summer 2019, so it'll be more fun than ever before! This summer also sees the introduction of a Wibit KidsPark, a smaller obstacle course separate from the main one that's specially designed for younger kids between the ages of five and eight.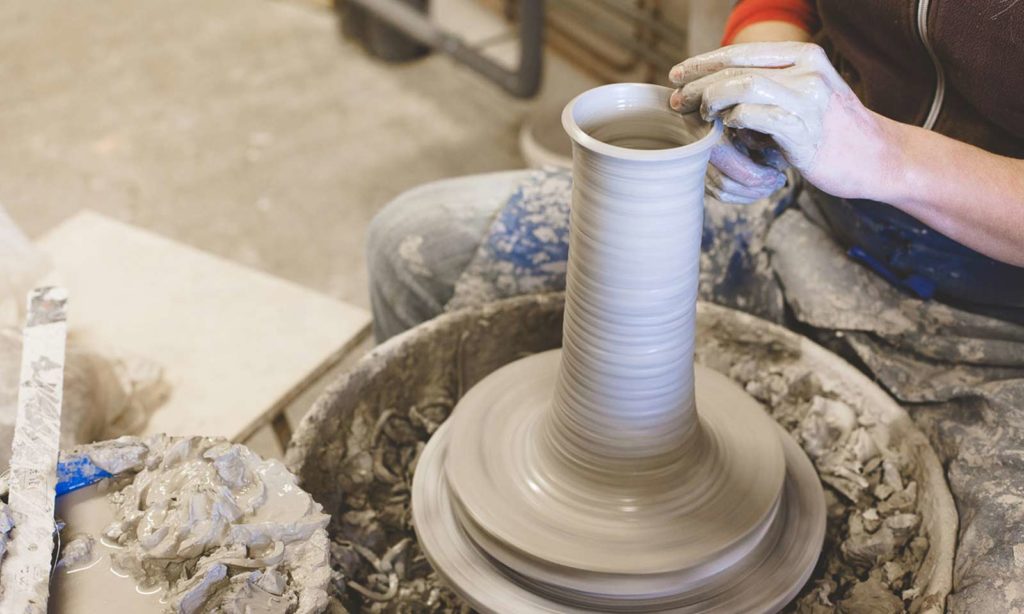 Poterie Artisanale des Gets
Sisters Anouk and Nathalie invite you to come and explore their beautiful Alpine pottery and sheephold nestled in the hills of Les Gets; take pottery classes, say hello to the sheep, shop their unique pottery creations and explore their workshop so you can see the ins and out of an Alpine artisan pottery. While the shop is open every day throughout the summer, you can also enjoy pottery lessons on Mondays, pottery and yoga on Tuesdays and free guided tours on Wednesdays. You can also find Anouk and Nathalie's creations at the local market every Thursday.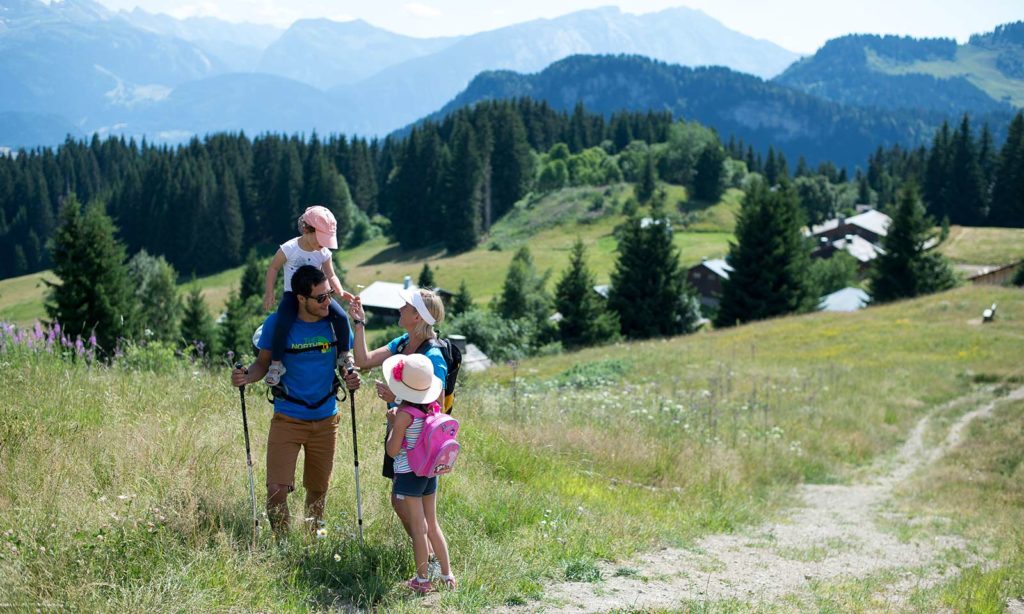 Geocaching
Can you find all the Geocaches in Les Gets? A fun and exciting way to explore the mountains, find new hiking trails and have a bit of friendly competition, Geocaching is a global scavenger hunt that even the most reluctant hikers will enjoy! All you need to do is download the Geocaching app and follow the clues to where the closest geocache is hidden. Geocaches can be found under rocks, in trees, they can even be found under park benches. Once you've found it, sign the log book, update your progress online and get searching for the next one!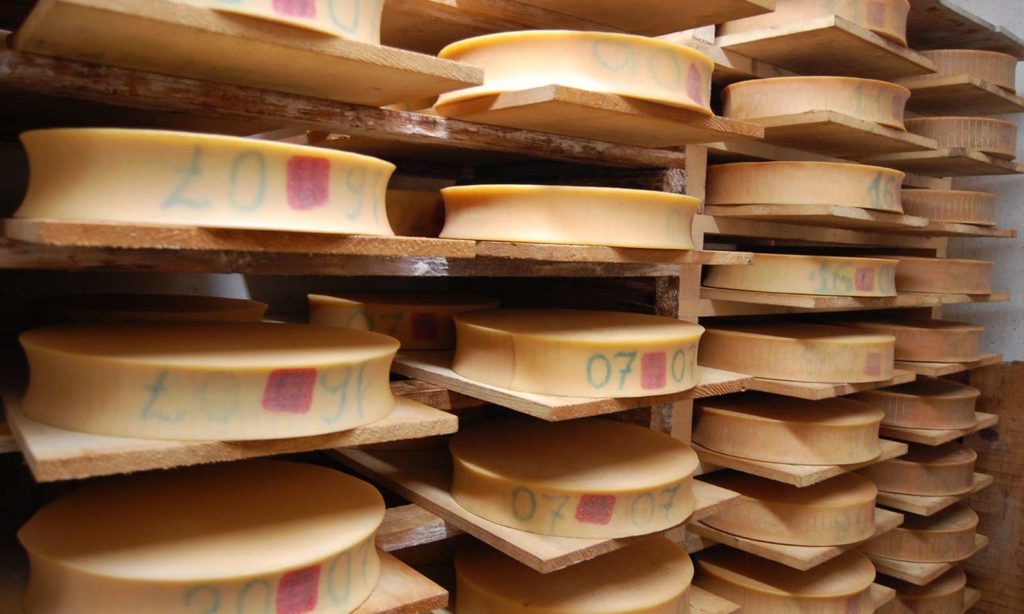 Fruitière des Perrières
The award-winning Fruitière des Perrières has been in Les Gets for over 100 years and encompasses an artisan cheese factory, a farm shop and a stunning restaurant. A wonderful place to visit and sample some home-made tomme, Abondance and raclette, you can enjoy a free guided tour every Wednesday to learn all about the art of cheese making. A great way to find out more about the history and culture of Les Gets.
If you're hoping to buy a property in Les Gets this summer, take a look at our current Les Gets properties for sale here. And if you're after a luxurious self-catered holiday in Les Gets, view our rental properties here.