2021 was a year of great momentum here at Alpine Lodges. Our bold objective to complete not one but two outstanding developments in Val d'Isère was realised in December, as our property owners collected the keys to their new homes in both Alaska Lodge and Vail Lodge.
A great location is the cornerstone on which our prestigious developments rest, so it was with great pleasure that we began work on our first residences in Val d'Isère back in 2020. From the outset it was important to blend the traditional style of architecture for which Val d'Isère is famous, alongside our own contemporary mountain style.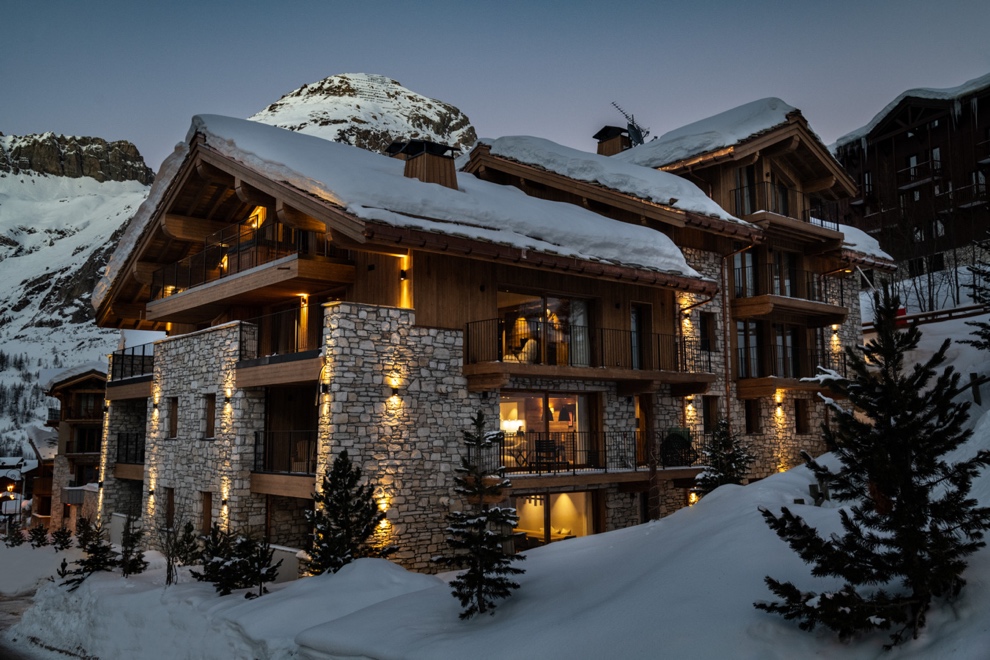 Vail Lodge ready to welcome our new owners in Val d'Isère.
Ready for First Lifts
Alaska Lodge combines six individual apartments including one penthouse to offer one of the most exclusive residential addresses in Val d'Isère. Reserved entirely in advance of completion, our new owners took delivery of their properties in December 2021, on time and in advance of the new ski season. Alaska Lodge is located in a private quarter of the village, yet sits just 500 metres from resort amenities. All properties enjoy stunning views over the surrounding peaks of the large Espace Killy ski area, which are best enjoyed from the large windows.
Inside Alaska Lodge we've designed each home to offer supreme levels of comfort, contemporary amenities and a chic mountain style. As many of our new owners reserved their property off plan, they were able to customise an exceptionally large range of interior design elements, from door handles to bathroom tiles, from fireplaces to hot tubs. And speaking of hot tubs, we used feedback from our property owners to design expansive balconies and terraces for each property at Alaska Lodge. Taking account for the principles of outdoor living during the summer months, and the need to soak up the surrounding nature, our outdoor spaces are now larger than ever before, making them perfect for a well-appointed hot tub!
All the owners at Alaska Lodge have chosen to trust Alpine Residences, our sister company, in the rental management of their property. Our first holiday makers discovered the residence during the end of year celebrations and we expect excellent occupancy for the next few months of the winter season.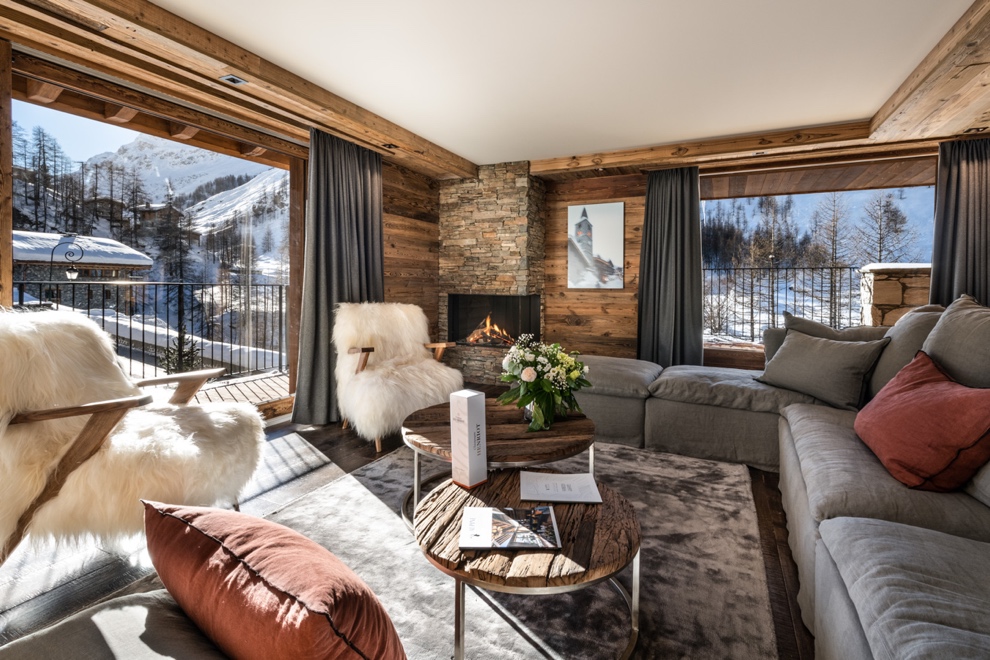 Authenticity meets modernity in Val d'Isère.
Life on the Piste
Vail Lodge became our first ski-in, ski-out development in Val d'Isere and with the vast majority of properties sold before completion, it was a privilege to open the doors to this exclusive residence in December 2021. The 14 individual properties inside Vail Lodge feature between three and five bedrooms and the piste-side location on the Santons trail, just a few minutes walk from the centre of Val d'Isere has been hugely popular already.
Inside Vail Lodge we combined an elegant, sumptuous style with the authentic Savoyarde trends of this charming resort to deliver a truly unique project. Each property enjoys a south-facing aspect with views of the famous Bellevarde, while large balconies and terraces take in the panoramic views in all seasons. Once again our owners, supported by our expert interior design team, were able to personalise their properties, designing bespoke kitchens, soft furnishings and more to suit their personal tastes.
As one might expect from such a unique location in one of the world's top ski resorts, properties inside Vail Lodge have been very popular already this winter, with high levels of occupancy already recorded for our owners.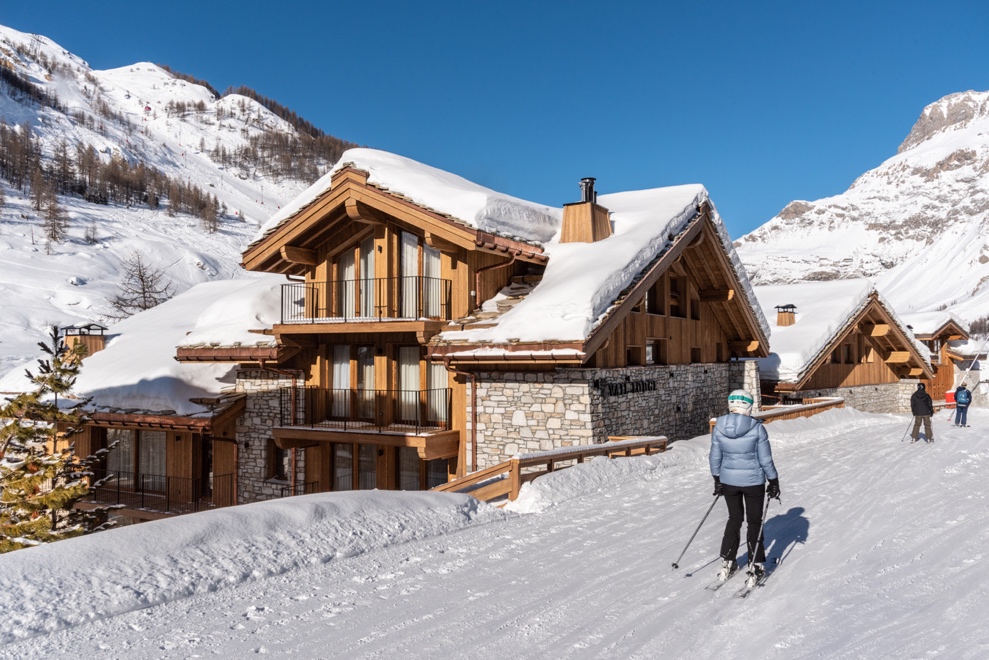 Owners and guests at Vail Lodge enjoyed excellent snow conditions
What's next?
We're excited to announce that Alpine Lodges will continue to develop properties of exception in Val d'Isere in the future, commencing with the brand new Silverstone Lodge, which once again sits on the Santons piste at the heart of the resort. Featuring seven individual properties, including three-bed apartments and one exceptional seven-bed Penthouse spanning four floors and with its own private swimming pool, you can preview Silverstone Lodge on our website HERE and register your interest for further updates HERE.
A peek inside Silverstone Lodge, our new development in Val d'Isère
In the meantime you can browse our current developments and available property in first class resorts across the French Alps on our website.