Annapurna in Les Gets is our most luxurious development to date. So extensive were the groundworks required, we've had little to show you in the way of construction images until now. Beneath the residence is a two-story underground carpark and a network of private storage areas for all your ski equipment. At Alpine Lodges we now consider such facilities to be an essential part of modern mountain living.
Above ground, the hotel-esque facilities of Annapurna are really coming to life. Landscaping at the front of the residence is underway, using stone to match the lower cladding of the building. Set back from the road, Annapurna stands tall and proud while the main entrance offers easy access to the extensive lounge bar area. Beyond is Annapurna's exclusive luxury spa complex, complete with swimming pool, hammam and treatment rooms. We're quite sure our new residents will enjoy both the social and relaxation facilities available at Annapurna in addition to its central resort location.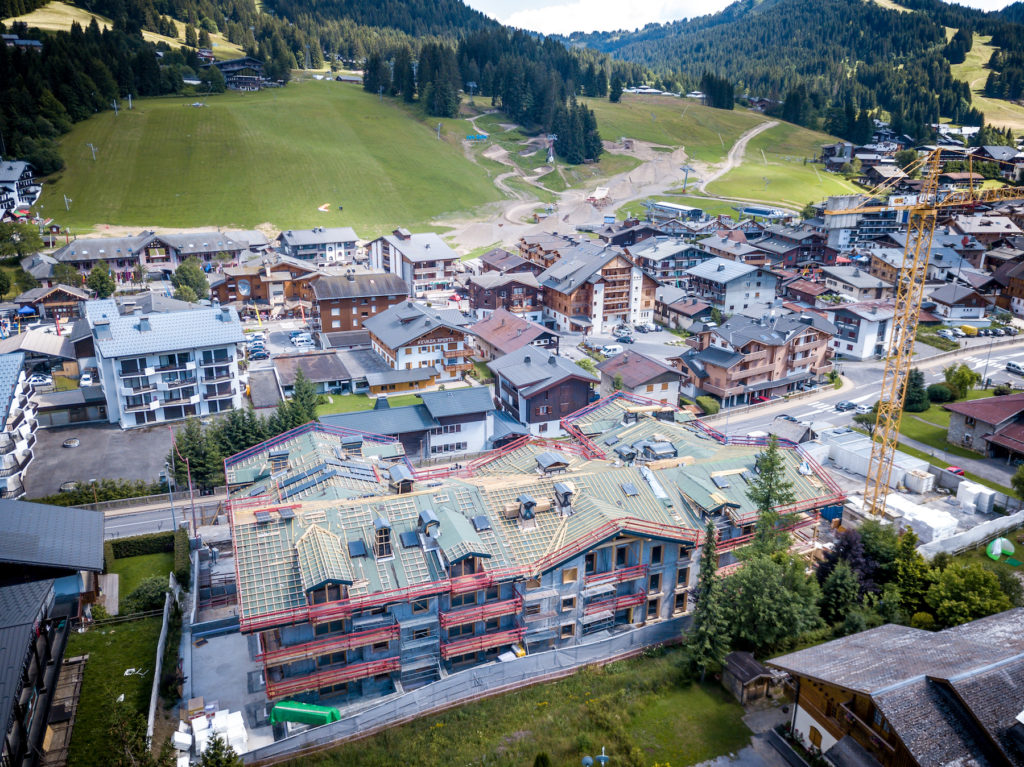 Whilst the majority of properties in Annapurna have already been purchased off-plan, one 4-bed Penthouse is currently available. With a surface area totalling 184.8m2 and offering incredible views over the rooftops of Les Gets and Les Chavannes pistes, securing one of the final properties in the residence at this stage ensures you the services of our dedicated interior designer. Mathilde will work with you to entirely personalise your interiors to suit your tastes and requirements. Just imagine how you'd design this space to take advantage of those stunning views!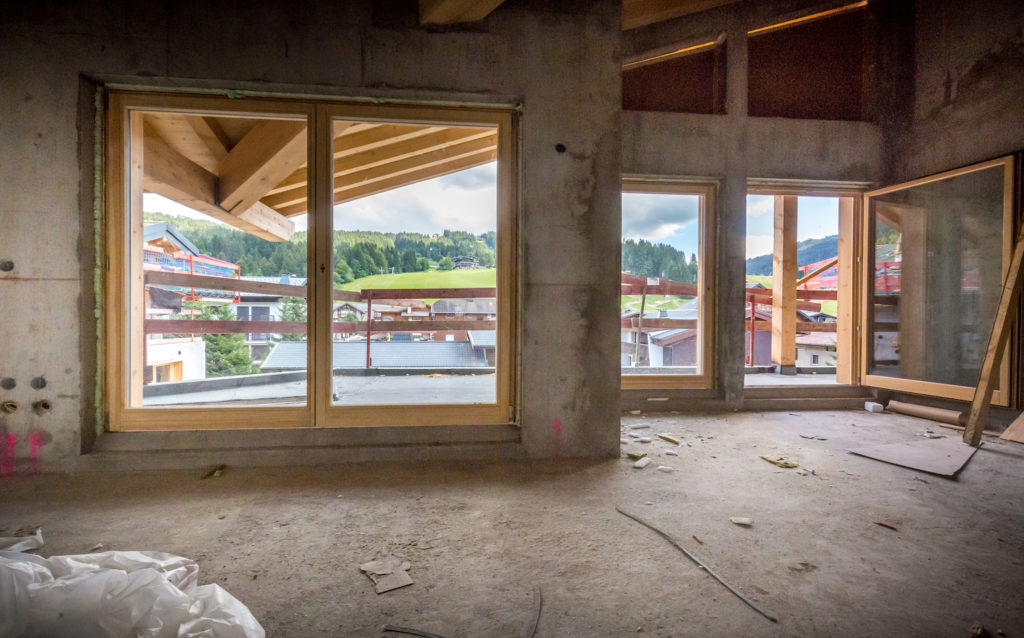 As featured in previous updates, Mathilde's interior style is contemporary yet cosy. She'll work with you to develop a full scheme of design choices.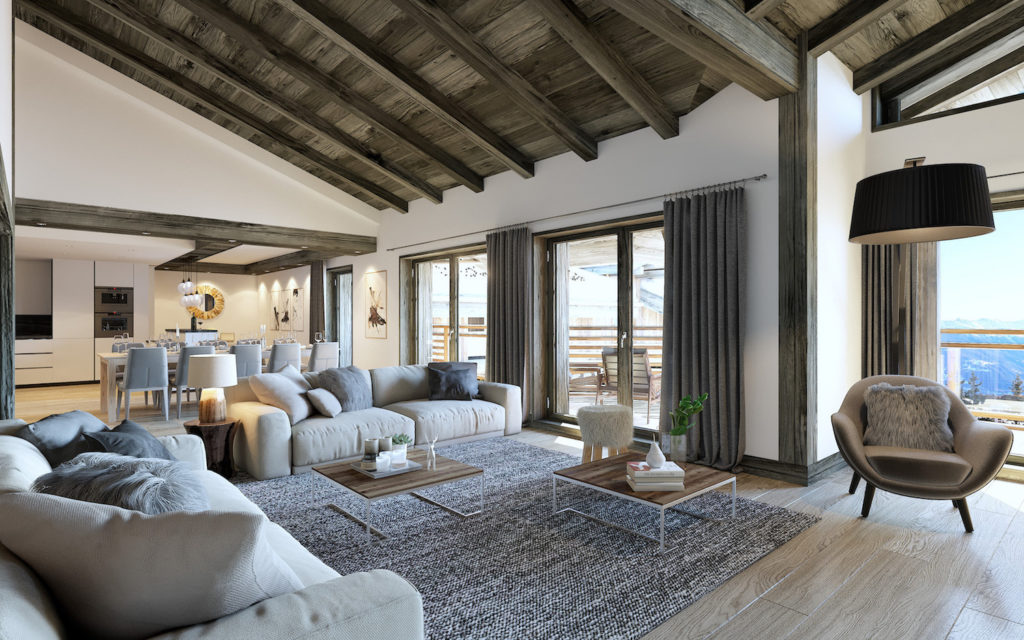 The final Penthouse at our Annapurna development is priced at €1,947,500. For further information, please contact our Les Gets-based sales team by email, or by calling +33 (0)4 50 79 31 82.