Open Plan Living
Families gather in the mountains for holidays and this has been the case for many generations. The surrounding scenery inspires relaxation, time is spent making memories as a family. It's for this reason that we arrange our living spaces - kitchens, dining rooms and relaxation space - in an open plan format. Time can be spent playing games, watching movies or cooking meals together. In response to feedback from our recent buyers, we've also begun to incorporate smaller nooks or semi-private spaces, just off the main living area, to be used as play rooms or home cinema spaces too.
Home cinema - Alaska Lodge, Appt 2, Val d'Isère
Location Location Location
Especially important for families with smaller children, our new residences take shape in central-village locations, as close as possible to the pistes or ski lifts. We understand that it should be as easy as possible for you to enjoy the sights and sounds of your alpine property so we plan our developments within the heart of authentic Alpine villages, with surrounding cafes, bars, shops and restaurants for you to explore. A selection of our most recent developments offer quick and easy on-piste access, making them exceptionally convenient for families with small skiers.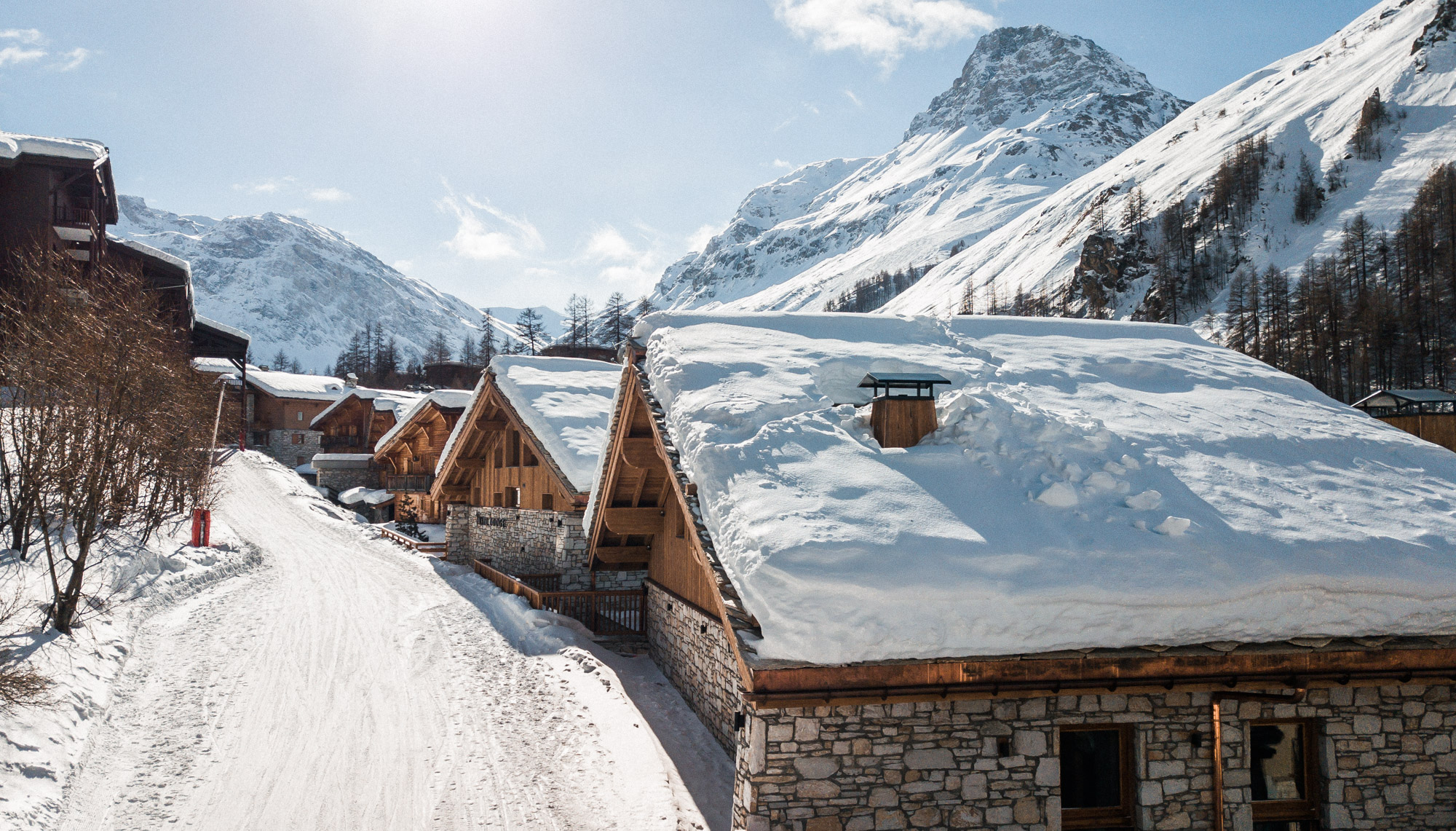 Santons Slope - Vail Lodge, Val d'Isère
Outside Space
For many families, mornings are best spent on the slopes, practising those new ski skills and taking in the fresh alpine air before retreating back to a cosy alpine home for rest and relaxation. It's for this reason that we integrate private balconies and terraces into all of our properties, helping families to feel at one with the surrounding nature. In a selection of our penthouse apartments, we've designed larger balconies, providing space for hot tubs which all of the family can enjoy.
Ample Storage
There's no denying that mountain holidays come with a lot of equipment, and so do children! Our architects have therefore considered clever and useful ways for you to store both summer and winter kit without cluttering up your beautiful mountain home. Ski storage doubles as bike storage during the summer months and there's plenty of extra space for all of those extra essentials that truly make a holiday.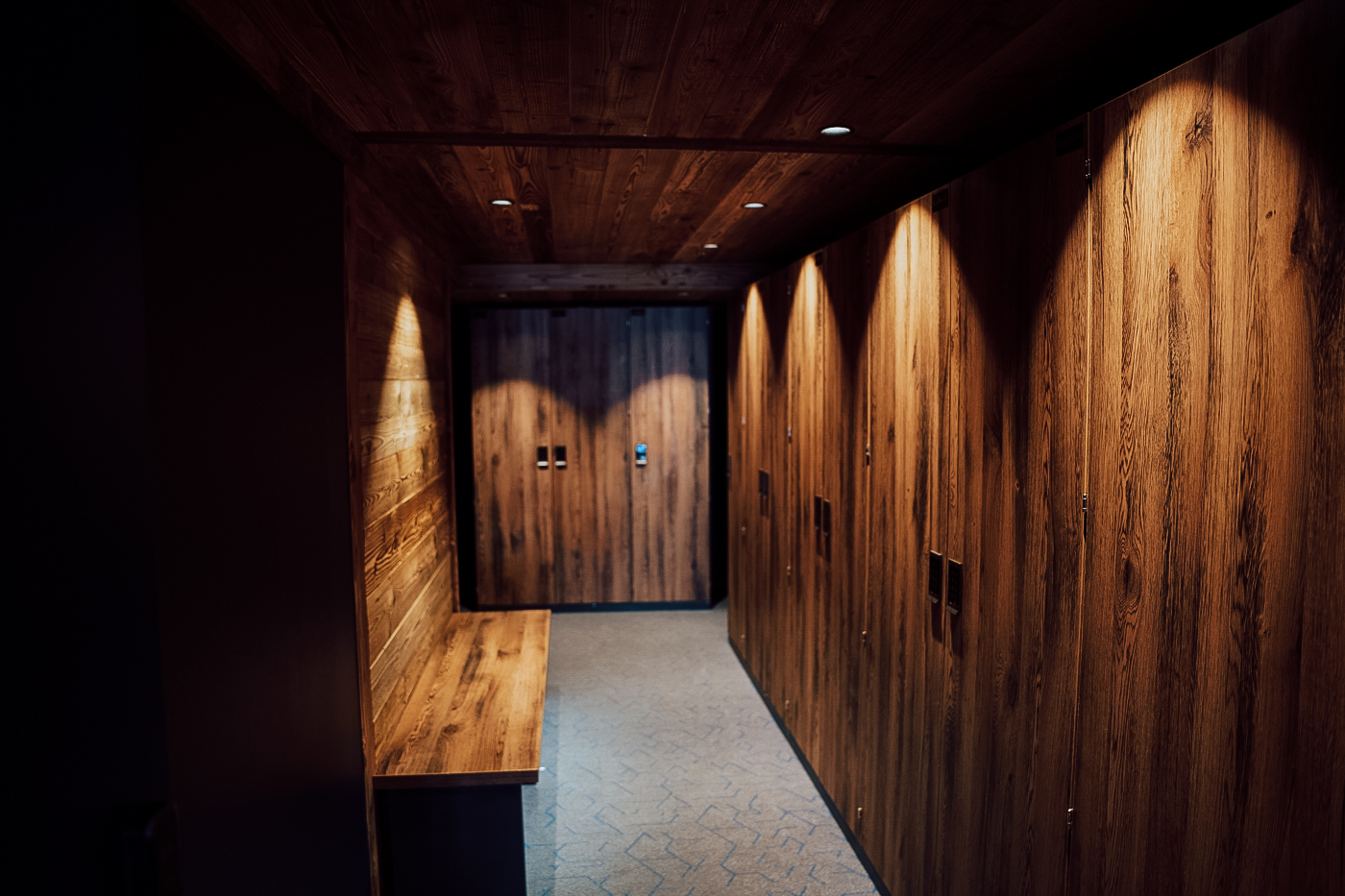 Ski room
Year-Round Appeal
In addition to selecting locations and resorts with family-friendly facilities, we also study the year-round appeal of a destination. Travel trends in recent years have seen families switch from the crowded beaches of the Mediterranean during the summer months, to the cooler, more tranquil mountain villages for a more authentic, peaceful holiday. In several of our destinations tourism thrives during the summer months, with family-friendly activities, cooling mountain lakes, engaging events and much more to keep every generation entertained.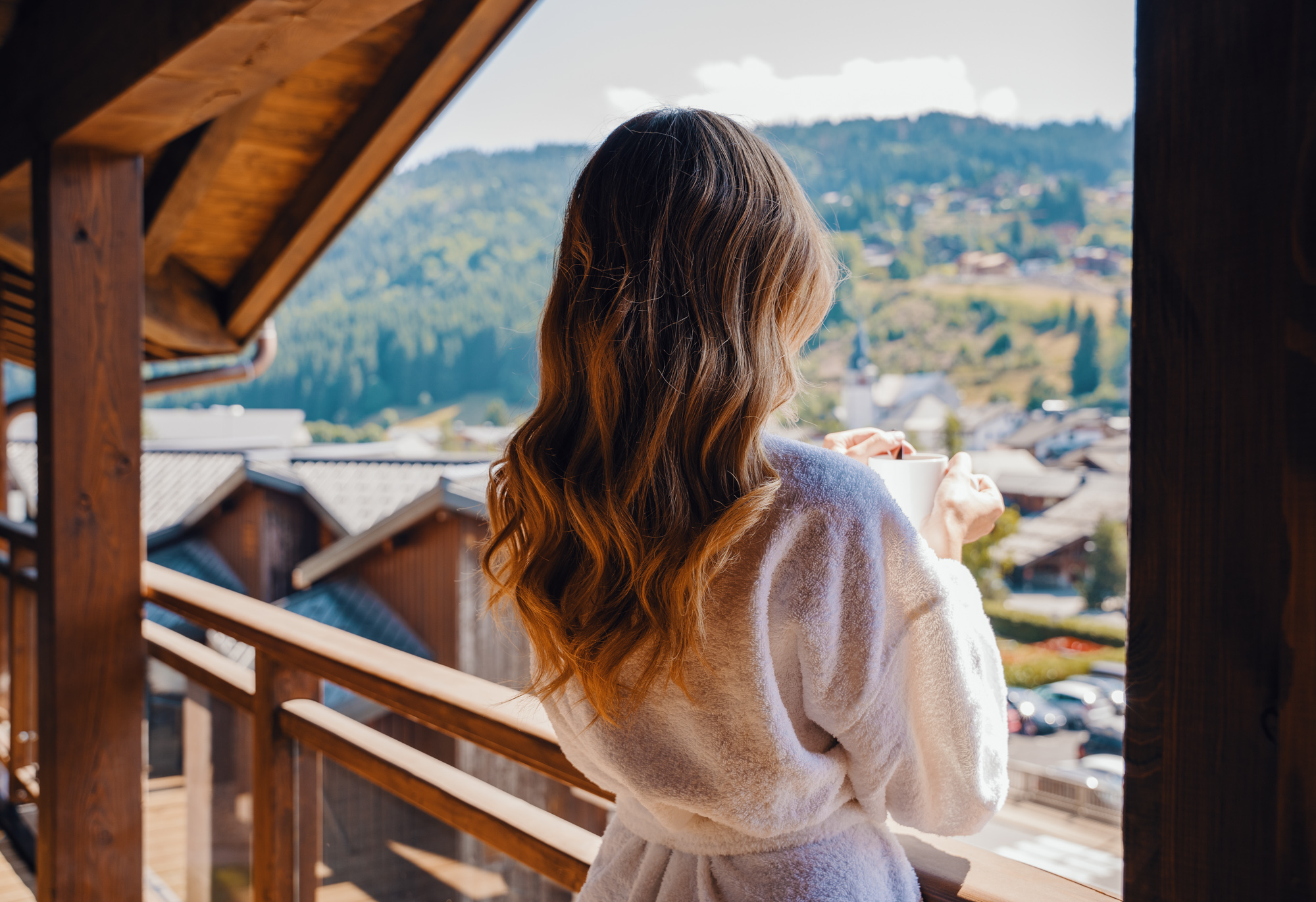 Les Gets during summer, Kinabalu Residence
Help is on hand
In recent years we've added a number of extra facilities and services to our new residences, including ski shops and a team of expertly trained staff to help you plan your logistics, provide housekeeping services and arrange your dream day in the mountains. Families enjoy this extra element as it takes the pressure off electing the best ski school for small children or booking a table at a family-friendly restaurant for lunch.
Our experienced architectural team works constantly to adapt the layout, facilities and orientation of our luxury alpine developments to suit the changing needs of our new owners. Their work is also appreciated when our owners choose to rent their alpine home to holiday makers, managed by our sister company Alpine Residences.
Our flexible properties yield a high return on investment and if you'd like to explore how that might suit your family, we invite you to contact us to discuss our forthcoming developments.