We're very excited to have a new project to share with you this winter. Kamet in Les Gets is a collection of seventeen high-end chalets in the Perrières sector of the resort, offering easy access to the ski lifts, incredible views and proximity to a range of amenities and attractions, including the resort's renowned fromagerie.
We love Les Gets because it's a true four seasons resort; winter, spring, summer and autumn all have their own charm and something different to offer. Whether it's skiing with the family over Christmas, enjoying a sunny autumn hike, mountain biking in the summer months or enjoying an evening barbecue in the spring, there's always something to do in Les Gets and the resort has a wonderful community feel throughout the year.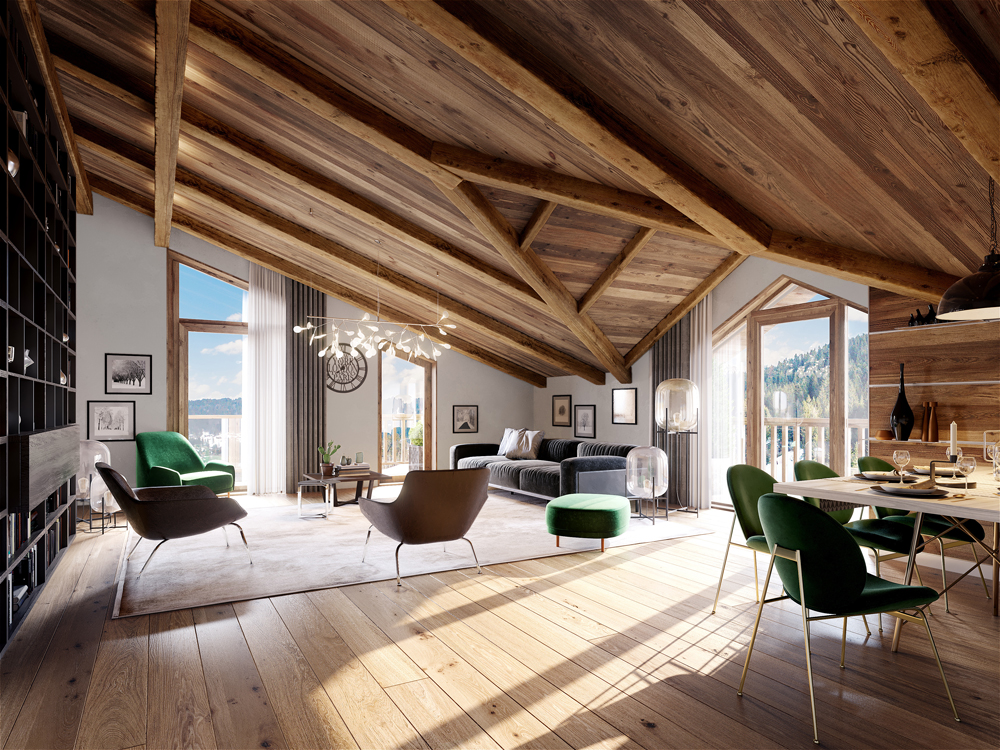 It's this community atmosphere and all-season living that we aim to reflect in Kamet. These self-contained semi-detached chalets offer independent luxury living while being just 400m from Les Gets' lift network and within easy walking distance of shops and restaurants, resulting in a collection of homes that feel incredibly cosy and ready to be lived in. Every chalet comes with secure parking space and a cave.
Future Kamet homeowners will all have the opportunity to work with our designers and interior architects to create their perfect home, with a choice of everything from fireplaces to bathroom fittings. The chalets range in size from 98 m² with three bedrooms plus a cabin, to 150 m² with five bedrooms, making them ideal for both a family bolthole or investment in Les Gets tourism industry.
All Kamet homeowners will have the option to rent their chalet to holidaymakers with our sister company, Alpine Residences. They'll make sure all the organisational aspects are taken care of and will do an amazing job of looking after your guests while they're in Les Gets. Plus, with our Flexilease programme, you can rent out your property when you choose, giving you the optimal balance between personal use and rental income. And did we mention that if you use your property for holiday rentals you'll have the option to claim back up to 20% VAT? With the Les Gets rental market booming and very attractive French mortgage rates, a property in Kamet is set to be a great investment.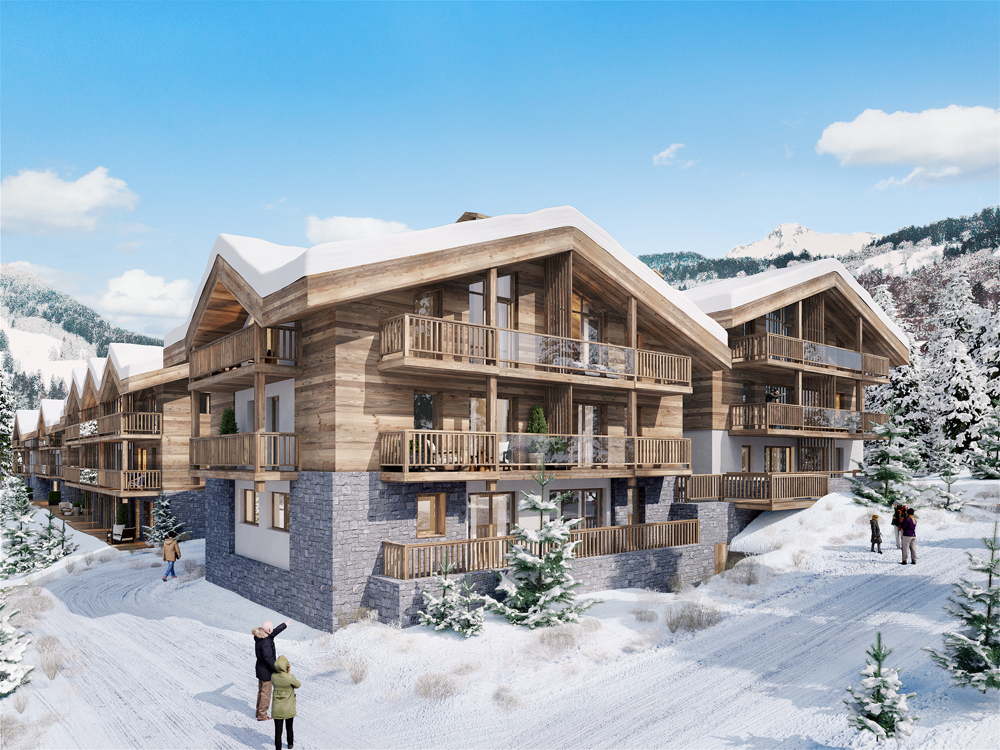 Kamet is due for delivery at the end of 2022, and if you'd like to make one of these fantastic chalets into your home, don't hesitate to get in touch. We look forward to hearing from you and helping you create your perfect Alpine space.
If you have any questions, feel free to contact us. We're always happy to help. Or you can take a look at our other luxurious chalets and apartments for sale in les 3 Vallées and Espace Killy HERE. And if you're in the market for a high-end holiday in the Alps, cast an eye over what Alpine Residences have to offer HERE.