Did you know that the Savoie and the Haute-Savoie combined hosted 67.6 million overnight stays in 2018*? It's easy to understand why. Authentic mountain villages, continuous investment in infrastructure and excellent travel arrangements keep mountain lovers returning to the peaks of French Alps year after year.
But did you also know that skiing represents 33.8 million alpine skier days**? The Savoie Mont Blanc destination, the second destination in terms of tourist investment***, is certainly appreciated for its ski slopes, but not just during the winter season. Today, when you invest in the mountains, you invest in tourism in all four seasons of the year. The French Alps are more and more popular during the summer, thanks to a varied combination of relaxation, cultural and sporting activities. By investing in an Alpine Lodges property, you'll enjoy all the benefits of the mountain, in winter as in summer, while making a return on your investment with our sister company Alpine Residences. Here we'll guide you through each of the resorts.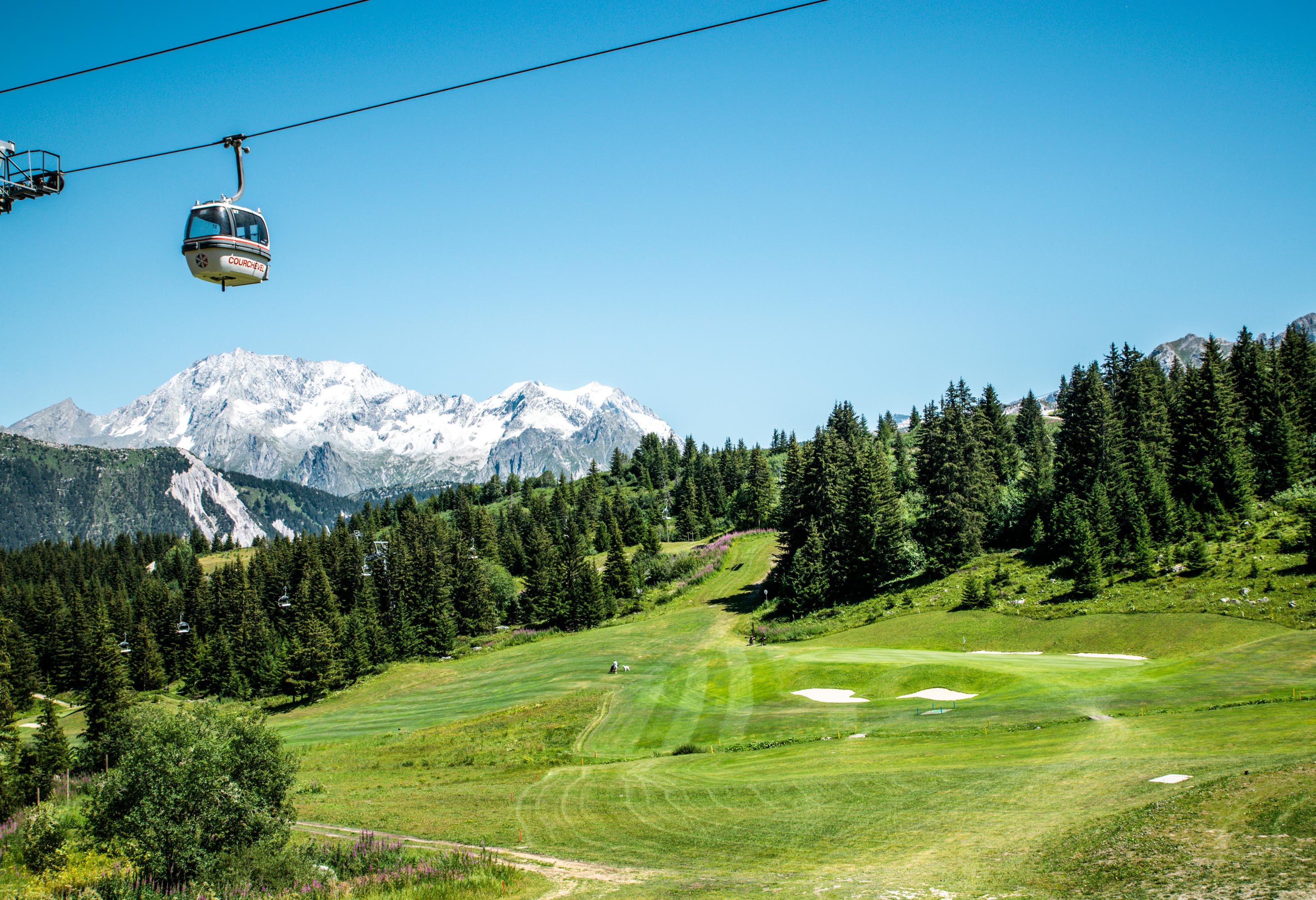 High Peaks & Fresh Air in Courchevel
In Courchevel during the summer season, our owners come above all to take advantage of the calm, cool breeze offered by the mountains. They recharge their batteries and enjoy a discreet escape, far from the busy beaches of the South of France. Courchevel offers sports activities suitable for all levels and abilities in the great outdoors such as hiking, mountain biking, golf and via ferrata to name just a few. Indoors, ice skating, wave surfing, bowling and other fun activities are also available. Highlights and recurring events also delight families, athletes and friends, such as the Pyrosymphony Live, which combines classical music, dance and fireworks for a breathtaking spectacle. Far from the world of Courchevel in winter, summer is conducive to relaxation in an immense green playground.
Manali Lodge is a 5* hotel located on the Courchevel Moriond pistes and a small selection of suites are available for sale. Enough to enjoy the heart of the action, in winter with the skiers and ski lifts and in summer to the sound of cow bells.
View our current Courchevel developments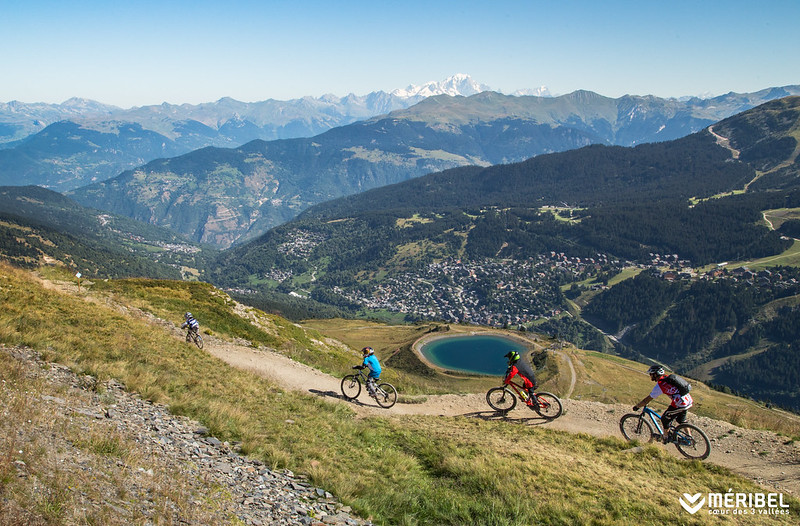 Family Fun & Wellness in Meribel
Meribel's dedication to providing seamless family holidays during the winter season extends beautifully into the summer and the resort has been awarded the coverted Famille Plus label since 2013. Activities and facilities are graded according to their degree of difficulty, ensuring there's something for children of all ages to enjoy. Little ones aged five and under enjoy a free lift pass for the summer mountain lift network, in addition to free ice skating and swimming. More thrilling options are available for older children. These include horse riding, go-karting, tennis, a climbing wall and much more. Summer in Méribel is a paradise for outdoor activities, to enjoy the grandiose mountain landscapes, in a zen and relaxed atmosphere. The resort offers the Méripass, to enjoy the valley and its activities at very attractive prices thanks to different formulas. Children can enjoy activities such as horse riding, electric skateboarding, tennis, rock climbing and many more. Parents meanwhile, can venture out into athletic activities or simply can soak up the unique and restorative atmosphere at a collection of yoga, pilates and wellness classes hosted by the village.
Discover exclusively our latest real estate program in Méribel, Falcon Lodge, an exclusive "hamlet" that will offer all the comfort of a prestigious, chic and friendly residence: access to the slopes 150 meters away and there's a wellness area and ski room too.
View our current Meribel developments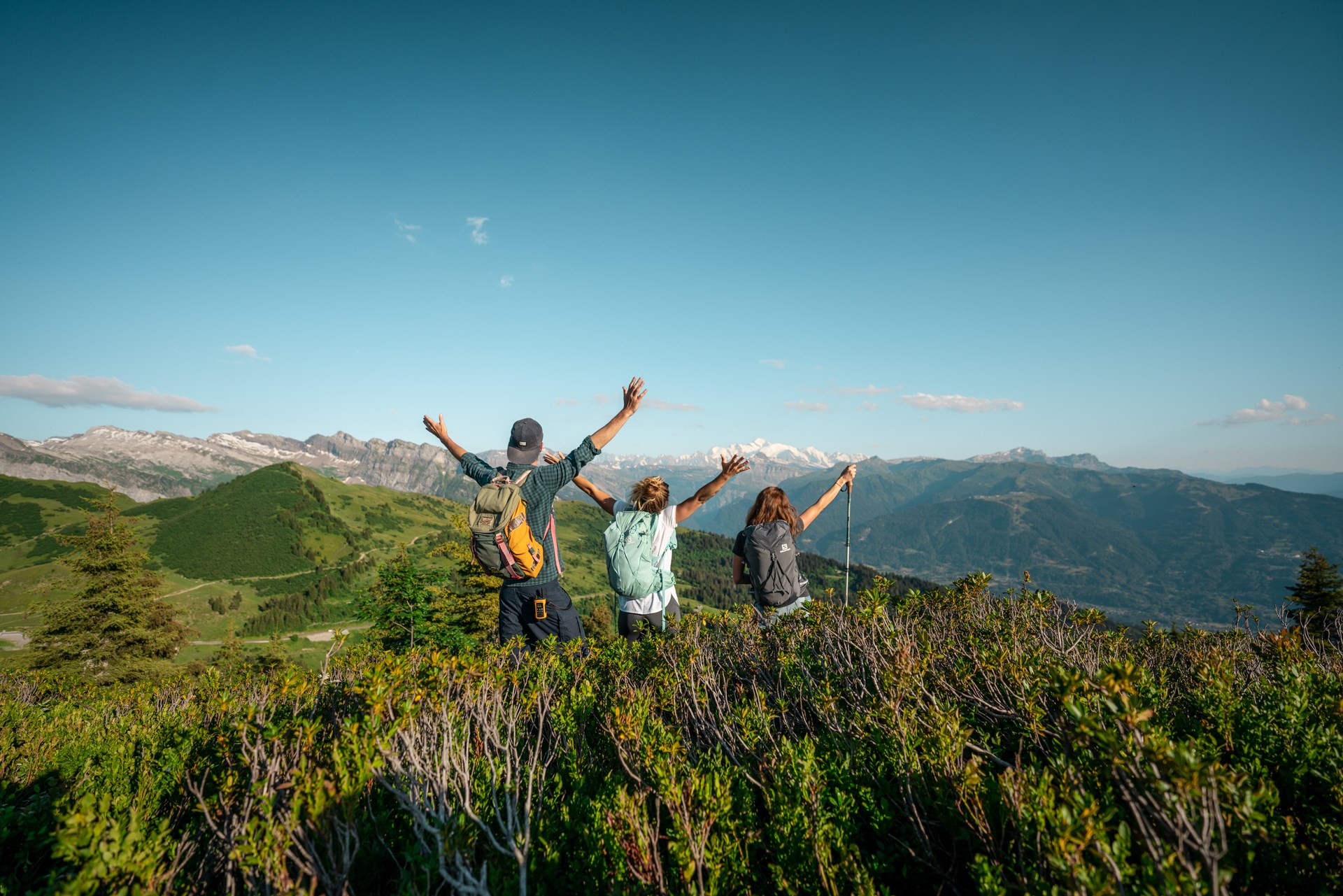 Extreme Highs and Lows in Les Gets
Known as the home of downhill mountain biking in Europe, Les Gets is as famous for its summer pursuits as its winter offerings. Following an outstanding initiative by the resort's management team, Les Gets now hosts the UCI Mountain Bike World Cup. This four-year deal not only brings the world's top downhillers to Les Gets; it also promotes the resort to a global audience of mountain bike fans spanning all generations. There's no doubt that this investment has increased the attractiveness of Les Gets and its popularity as a summer resort, but it's also combined with easy access to and from Geneva Airport. Summer in Les Gets is filled with an abundance of authentic Savoyarde charm, a very warm welcome and some excellent restaurants too.
View our current Les Gets developments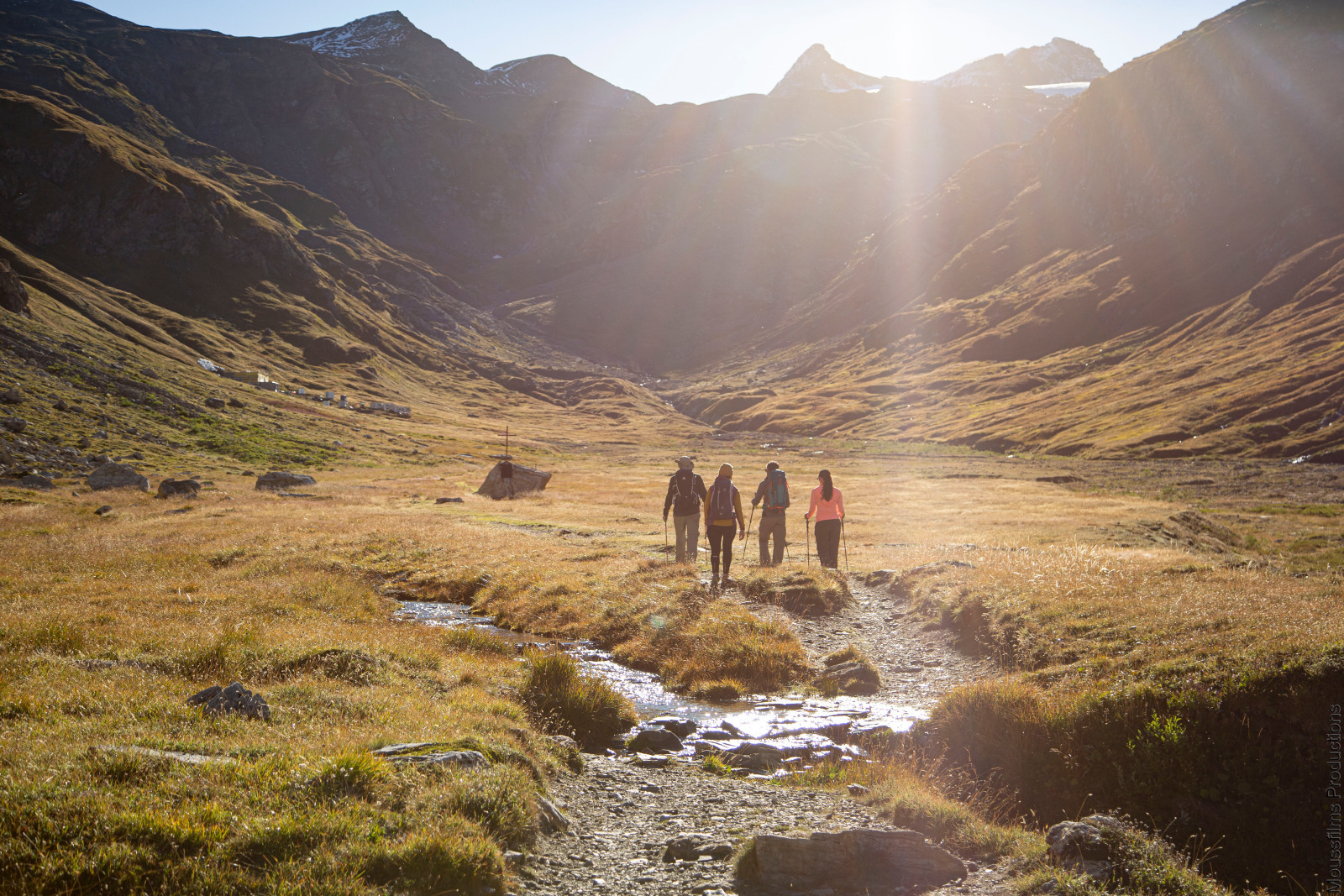 Peace in mind in Val d'Isère, this summer
There's no denying that for some, the next winter season just can't come quick enough. Val d'Isere is one of the few places in Europe where you can clip on your skis and enjoy some superb morning turns on fresh powder during summer. Thanks to Val d'Isere's very own Pisaillas glacier and with the occasional assistance of snow canons, two chairlifts are open to take advantage of a few pistes in June and July (depending on the snow cover each year).The slopes are typically only open in the mornings during the summer season so you can enjoy the freshly groomed runs before a traditional mountain lunch. Elsewhere under the summer sunshine in Val d'Isere you'll find a full roster of high octane summer activities including glacier walking, canyoning and rafting, cycling and more.
View our current Val d'Isère developments
Visit any of these mountain resorts during the summer season and it's easy to see why this dual-seasonal approach to resort development is a smart property investment decision. Not only do our owners benefit from capital appreciation on their property; there's incredibly strong rental income from tourists too. By adding in-residence facilities such as exclusive spas, restaurants, dedicated receptions and concierge services to our developments, we've made it easy to own a property in the Alps and rent it during both the summer and winter seasons.
We hope that gives you a good idea of where you want to buy. With attractive mortgage rates, up to 20% VAT returns for those who choose to rent their properties, and flexible holiday rental plans, there's never been a better time to invest in a property in the Alps. We'll be with you every step of the way, from helping you through the buying process and picking the interiors to managing holiday rentals through our sister company, Alpine Residences. Take a look at our current property offers HERE and if you have any questions, don't hesitate to GET IN TOUCH with our team.
---
*67.6 million overnight stays in 2018
Source: https://pro.savoie-mont-blanc.com/var/ezwebin_site/storage/original/application/75f9465d8cb7c4462bfdb00d4d6ce1aa.pdf (page 4)
**33.8 million alpine skier days
Source: https://pro.savoie-mont-blanc.com/var/ezwebin_site/storage/original/application/75f9465d8cb7c4462bfdb00d4d6ce1aa.pdf (page 3)
***Second destination in terms of tourist investment 2017
Source: https://pro.savoie-mont-blanc.com/var/ezwebin_site/storage/original/application/75f9465d8cb7c4462bfdb00d4d6ce1aa.pdf (page 4)