Our latest collection of new-build apartments in Les Gets, Kinabalu, is well underway and we're very excited to bring you a progress report! We're pleased to tell you than construction on Kinabalu is progressing really well and over 70% of the apartments have already been sold. The development is due to welcome new homeowners at the end of 2020.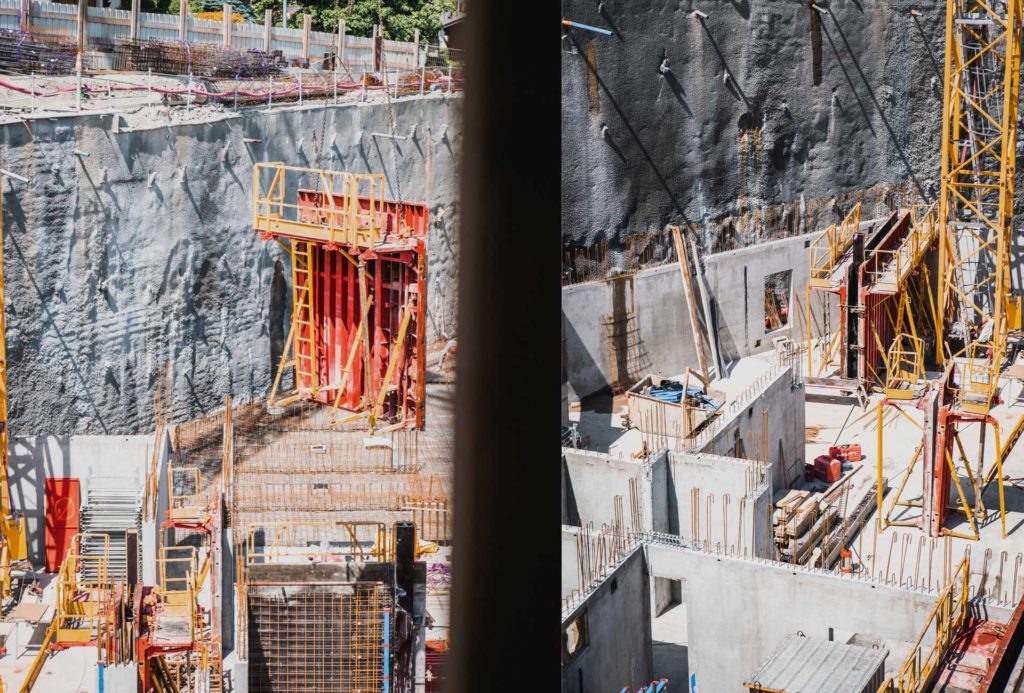 Kinabalu enjoys a privileged position in the centre of Les Gets, just behind our award-winning Annapurna residence, and within a few minutes' walk of the main ski lifts, bars, restaurants and shops. Kinabalu, like Annapurna, sits just next to Mont Chéry, a small ski and mountain biking area that's separate from the main resort. Mont Chéry is the perfect place to ski in busy holiday periods like the February school holidays and New Year week as the small mountain boasts wide, quiet pistes that are perfect for escaping the crowds, not to mention its breath-taking views over Mont Blanc!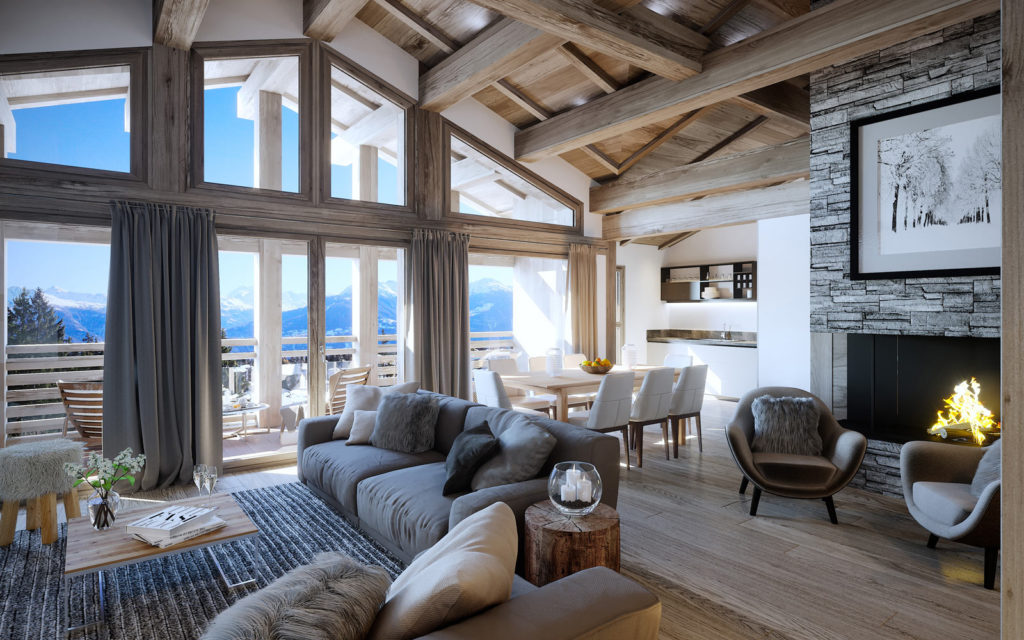 Aside from its excellent location, Kinabalu is set to continue the award-winning formula our existing Annapurna apartments in Les Gets and Le C in Courchevel, combining hotel-style services with the independence of a fully equipped apartment. The development will house 28 luxurious homes, and owners will have the option of elegant custom interiors, as well as the chance to work with our team of interior designers to create the perfect Alpine living space.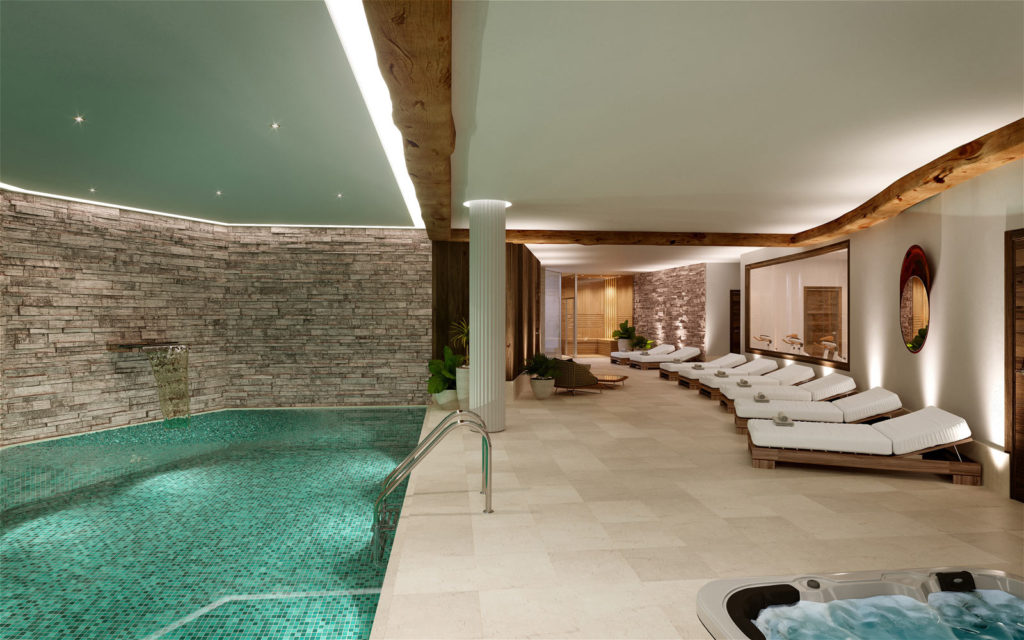 Kinabalu's high-end services include an on-site spa with a swimming pool, gym and massage rooms, meaning homeowners and holiday makers will be able to enjoy the best in health and wellness facilities without having to step outside the development. Residents will also benefit from an on-site concierge and reception service, secure parking and a premium ski room, which will take the hassle out of the more stressful parts of winter holidays!
And last but not least, we're incredibly excited about Kinabalu's fine dining restaurant, where guests and the public will be able to enjoy local, seasonal produce, expertly prepared and presented. Our Executive Chef, Michelin-trained Antony Trezy has created spectacular menus and curated delightful wine lists for our original two restaurants, Bistrot Le C in Courchevel and Vina Annapurna in Les Gets, so we can't wait to see what he comes up with for Kinabalu.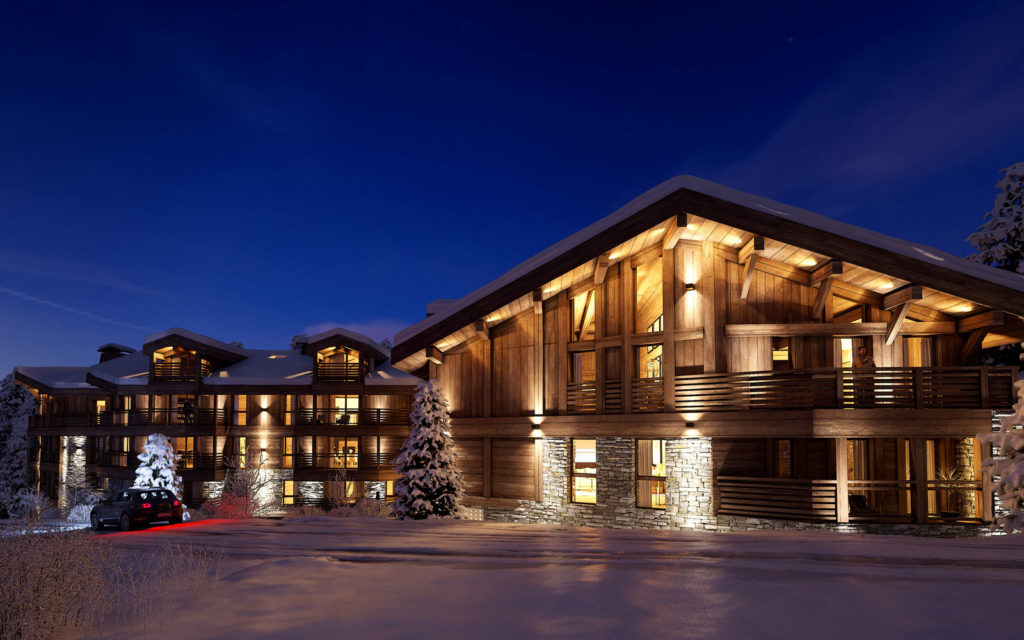 If you own an apartment in Kinabalu, you'll also have the option to claim back up to 20% VAT of the property sale price and make high returns on your investment through holiday rentals. Our sister company, Alpine Residences, specialises in property management and will be running the development all year round, offering you the flexibility to use your apartment when you want and earn from it when it's not in use. Our passionate and experienced team will ensure that holidaymakers have a great stay in your apartment while maintaining the high standards Alpine Residences and Lodges are known for. They also take care of everything, from the booking process to midweek linen changes, so you can focus on enjoying your new home.
Currently, Kinabalu has nine remaining apartments for sale, plus if you buy now you'll be subject to attractive French mortgage rates. Get in touch if you'd like to own one of these fantastic apartments in Les Gets; you'll have the option of two, three or four bedrooms, but with its incredible location and deluxe in-house services, we don't imagine they'll be available for long!
If you'd like to own an apartment in Kinabalu, get in touch and find out what we can do for you! We also have an excellent range of properties available in Les Gets, the Three Valleys and Espace Killy, find out more HERE.