You may already know we're very excited about our latest development in Courchevel, Manali Lodge, so we're delighted to be able to bring you an update before construction starts. Taking the place of the piste-side Manali Hotel, Manali Lodge will be a ski-in, ski-out collection of luxurious apartments that combine the services of a five-star hotel with the independence of a fully equipped home.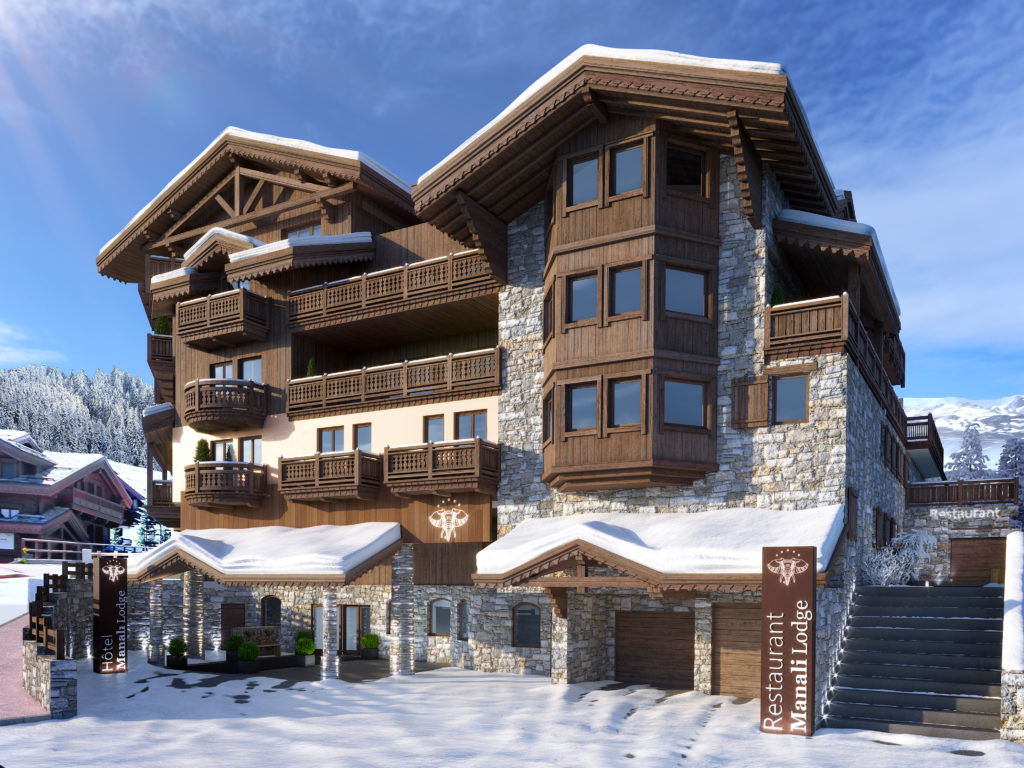 We're incredibly happy to inform you that construction on Manali Lodge will start this April, with plans to complete the development in November 2019, just in time for the winter season to begin. This fantastic slope-side development will comprise of eighteen beautifully crafted apartments, ranging in size from a 91m² three-bedroom property to an expansive penthouse. Manali Lodge will also include an on-site reception and concierge service, two bar / restaurants and an exclusive ski room. Furthermore the development will house a spa complex equipped with a swimming pool, sauna, steam room, gym, and treatment rooms where you'll be able to enjoy a massage after a day on the slopes.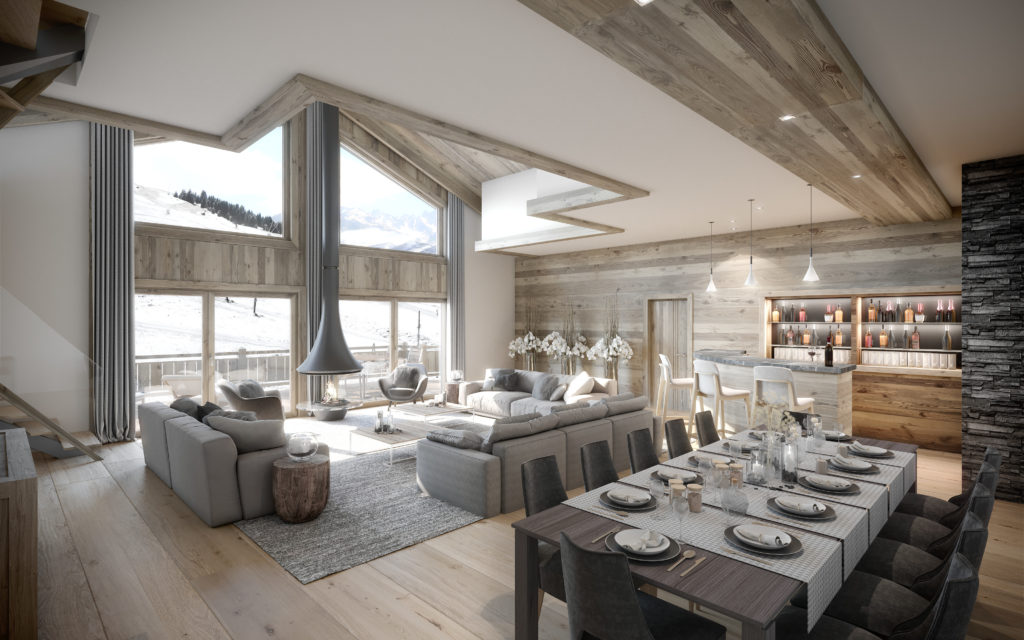 Thanks to its impressive range of extra services and its incredible location, the first apartments in Manali Lodge have already been sold, but there's still a great selection available. Homeowners will have the option to work with our design team to create their perfect Alpine home – you'll be able to choose from a huge range of furnishings and you'll benefit from the expert eyes of our interior designers.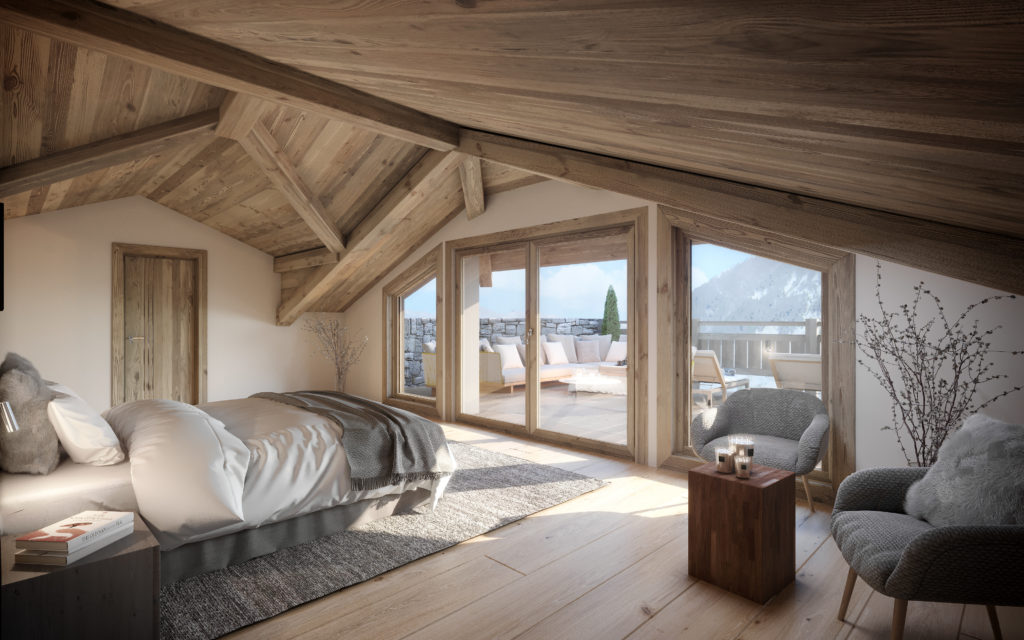 Manali Lodge homeowners will also have the opportunity to maximise their investment by renting out their apartments to holidaymakers with our specialist management company, Alpine Residences. Alpine Residences will manage the entire development, including its extra services, providing homeowners with the unique option to combine personal use with a high rental income.
  [caption id="attachment_6274" align="alignnone" width="1024"]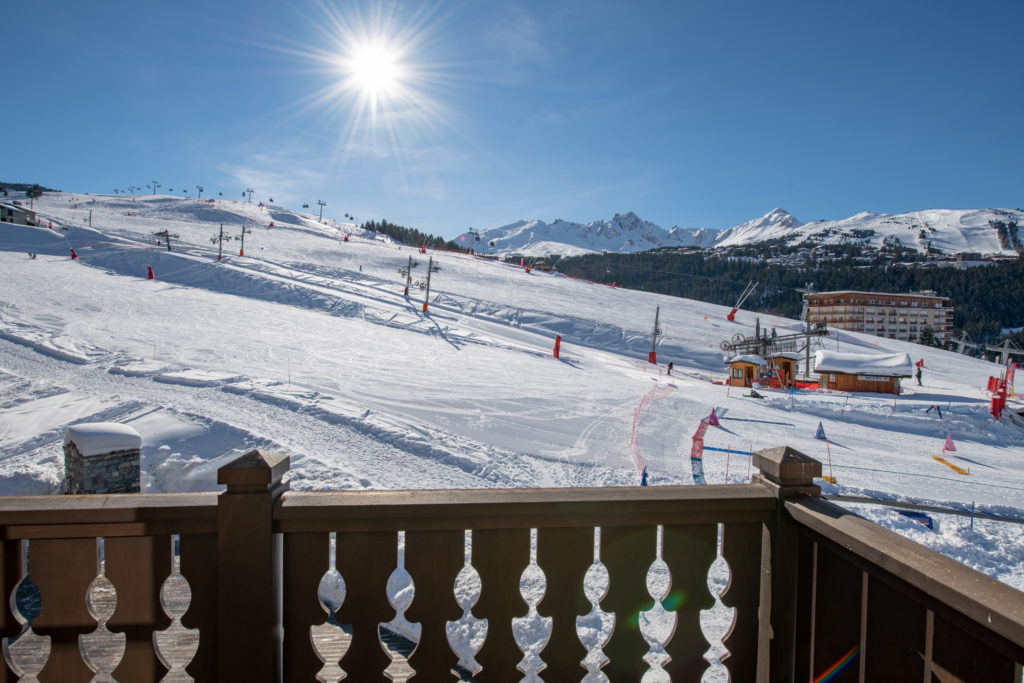 Manali Lodge really is this close to the slopes![/caption]  
Don't miss the opportunity to own a home in this exceptional sought-after location. Manali Lodge takes up prime position at the foot of the pistes in Courchevel Moriond; you'll be able to step out of your apartment and get skiing every morning, enjoy a leisurely meal on the large terrace overlooking the slopes or make the most of the spa facilities. The choice is yours. In fact, Bistrot Manali is already up and running, serving a delicious selection of lunches, snacks and drinks daily from 11:00am until 5:00pm. We already operate fine dining restaurants and wine bars in two of our other developments, Le C in Courchevel and our award-winning residence Annapurna in Les Gets, so we're really looking forward to seeing what our team will do with Manali Lodge.
If you'd like to be the happy owner of a luxury apartment in one of Courchevel Moriond's most exclusive developments, get in touch now. With its innovative concept of combining high-end apartments with luxury in-house services, right next to the pistes, we can't imagine these apartments will be available for long! Manali Lodge is set to be our most prestigious development yet and we can't wait to share it with you.
If you'd like to own an apartment in Manali Lodge, get in touch. Or click HERE for more information. You can also discover our other Courchevel properties for sale HERE.