In a previous blog we discussed our formula for selecting a new Alpine Lodges destination and since our first development in Courchevel in 1999, we've become famous for choosing only the best locations for our new residences. Here in 2021, that remains unchanged. Next month sees the completion of the much-anticipated Alaska Lodge, our first development in the prestigious resort of Val d'Isère. Vail Lodge, our elegant 14-apartment development will be ready for our new owners in December 2021.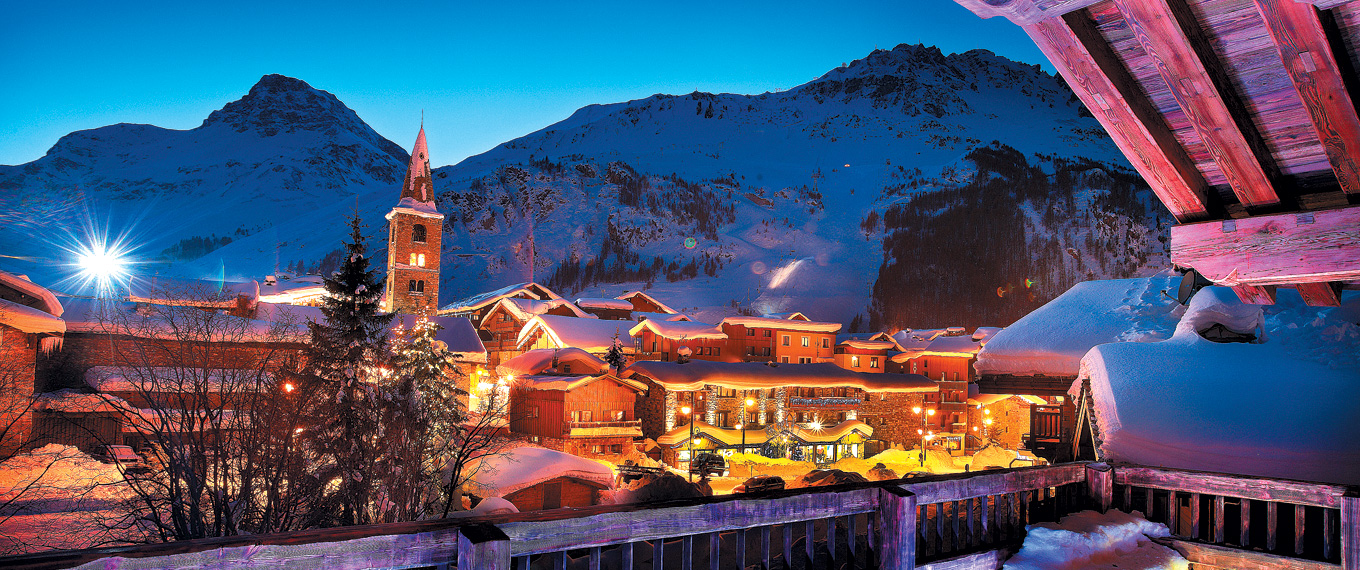 The authentic atmosphere of Val d'Isère at night...
But why Val d'Isère? Unique and authentic at the same time, we enjoy the mix of traditional architecture and contemporary design on the streets of Val d'Isère. The village centre oozes charm and character, giving visitors a glimpse of authentic mountain life. At the same time, significant investment is made in resort infrastructure, with constant improvement to the high-altitude ski lifts and pistes. Combined, these characteristics make Val d'Isère an excellent investment location for our owners. They tell us they love the snow-sure skiing, family friendly facilities and the up-market boutiques and restaurants.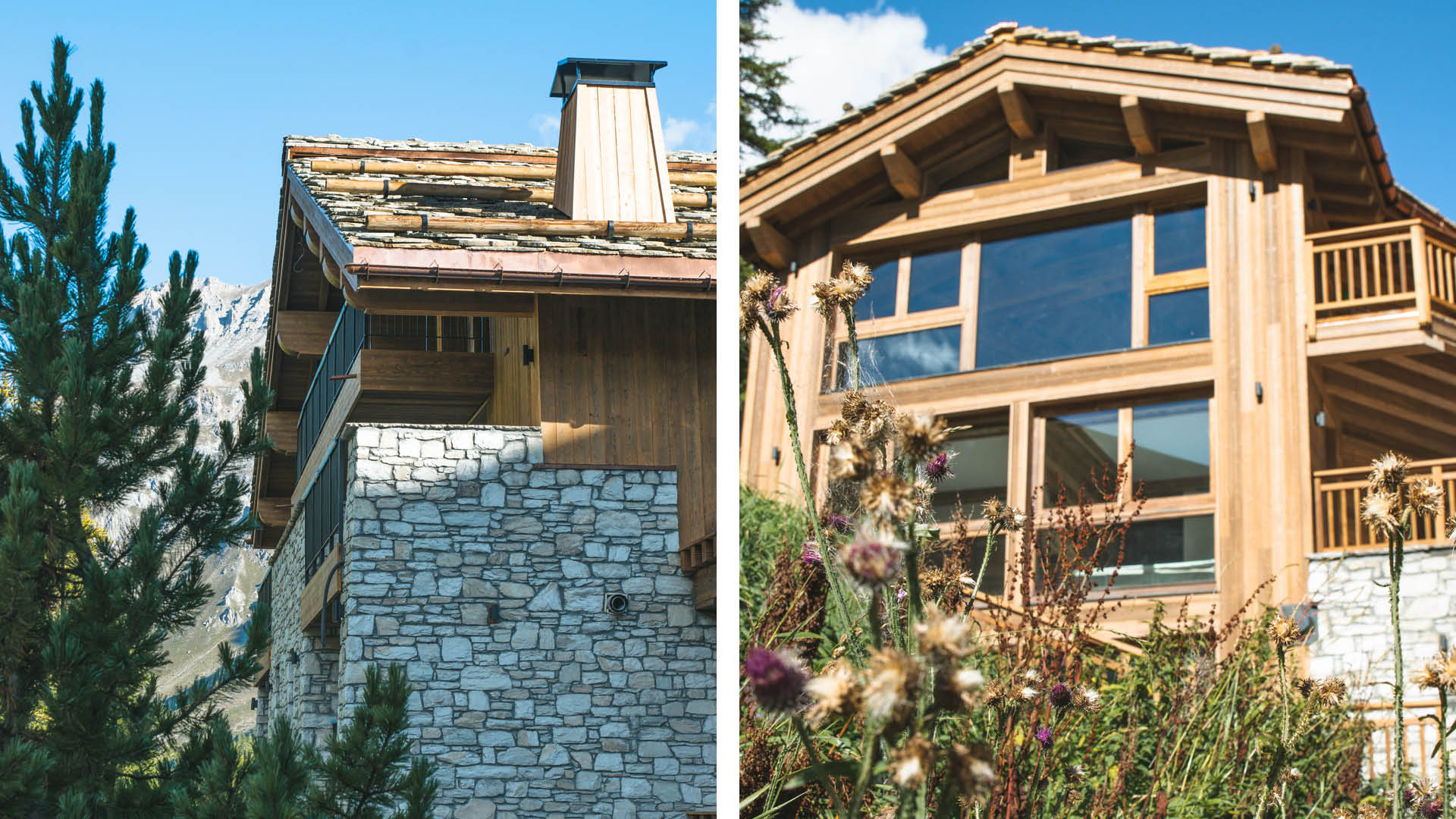 Vail Lodge on the left / Alaska Lodge on the right.
The pace of our work in Val d'Isère reaches its peak this month. Our interiors team are working non-stop installing sumptuous sofas, cosy curtains and design details on behalf of our excited new owners at Alaska Lodge. All properties at Alaska Lodge have been purchased and our owners will take the keys for their exclusive mountain homes next month, giving them time to settle in before the snow arrives and the views from their large windows begin to change.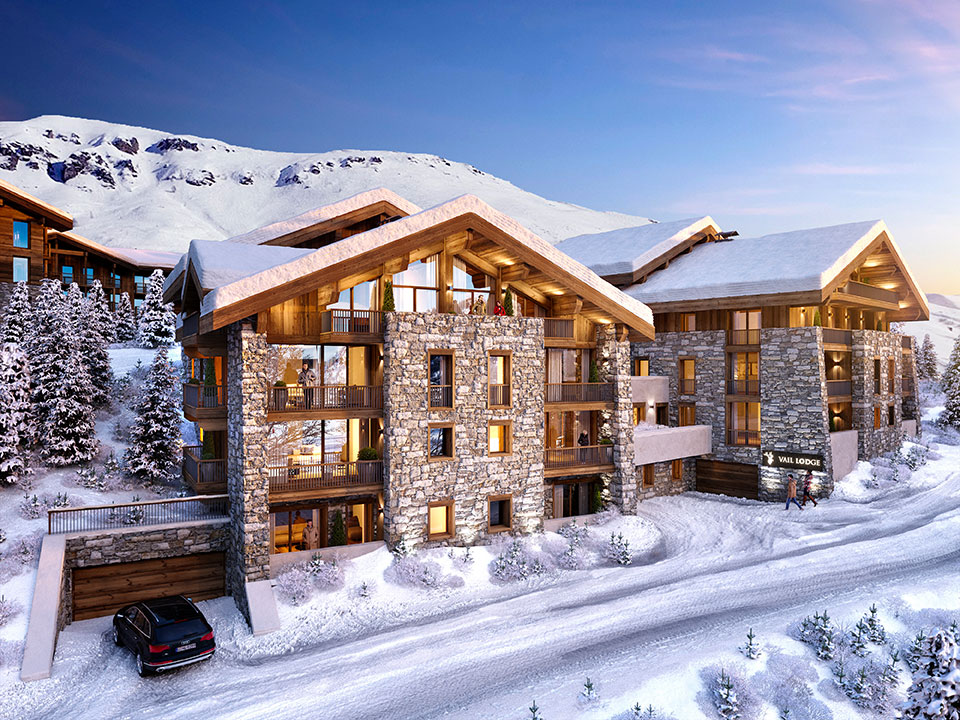 Arriving soon - Vail Lodge in Val d'Isère.
Meanwhile over at Vail Lodge, the final touches are being applied ahead of completion in December. This piste-side residence is sure to be one of the most exclusive in Val d'Isère, featuring just 14 individual apartments and blending authentic charm with modern comforts. Just one final opportunity remains for you to own your dream property in Val d'Isère.

Apartment A01 is a three bedroom plus cabin property measuring 110m2. In total, the property sleeps up to eight people and offers three separate bathrooms. The living space has been designed with social times in mind. The open plan kitchen and fireplace are sure to host memorable times in the months and years to come, while the balcony offers stunning views over the face de Bellevarde. Apartment A01 is available fully-furnished to an exceptionally high standard with authentic wood finishes. Additionally, there's a secure underground parking space, a cellar and a secure ski room with heated boot dryers. The Santons slope is easily accessed from the rear of the residence, delivering you to the pistes and beyond in a matter of minutes.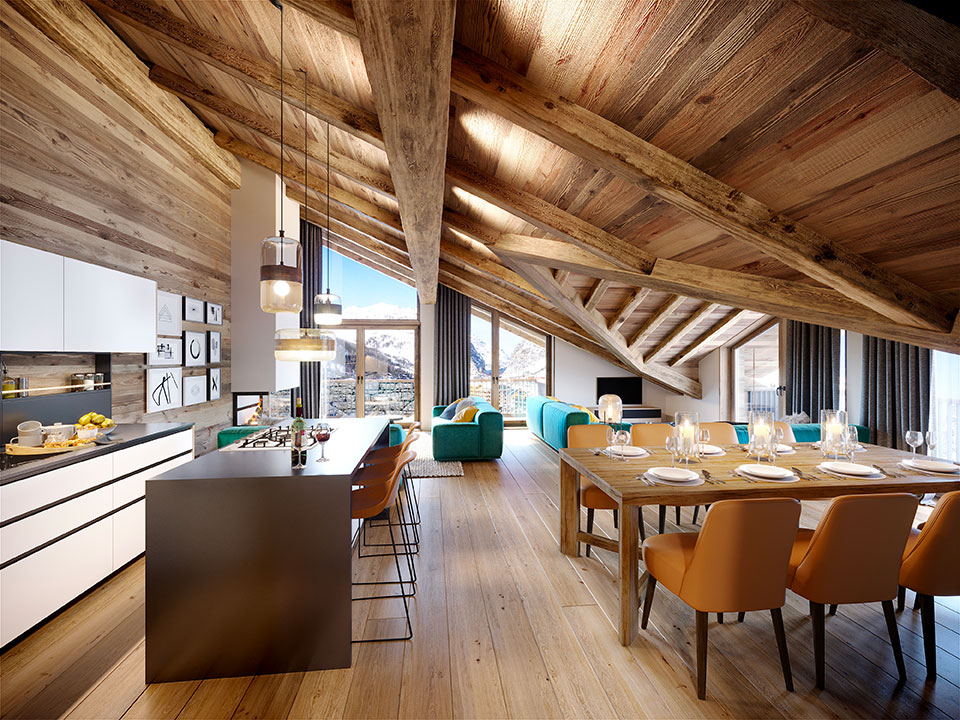 A typical interior within Vail Lodge, Val d'Isère.
The future owner of Apartment A01 at Vail Lodge can also benefit from the services of our experienced team at Alpine Residences. For several years they have managed holiday rentals on behalf of our apartment owners, delivering a sustainable revenue and return on investment for our property owners. The future owner will also enjoy a VAT refund on the value of their property when they secure our management services. Notary fees are also reduced from 8% to just 2% when purchasing a new-build property.

This final opportunity to secure a property inside Vail Lodge will not last for long. If you'd like further information, property details or advice on which Alpine Lodges resort is right for you, please don't hesitate to contact us.
Discover all our properties for sale in all our destinations HERE.