It has been a year like no other here at Alpine Collection. Our small but perfectly formed team is used to working effectively with schedules and deadlines but 2020 gives us something altogether different; a new set of challenges and a new way to work. In spite of, or perhaps because of these challenges, we continued to deliver a wide-ranging variety of exciting developments. Here we look back on the strangest of years for Alpine Collection whilst looking forward to 2021.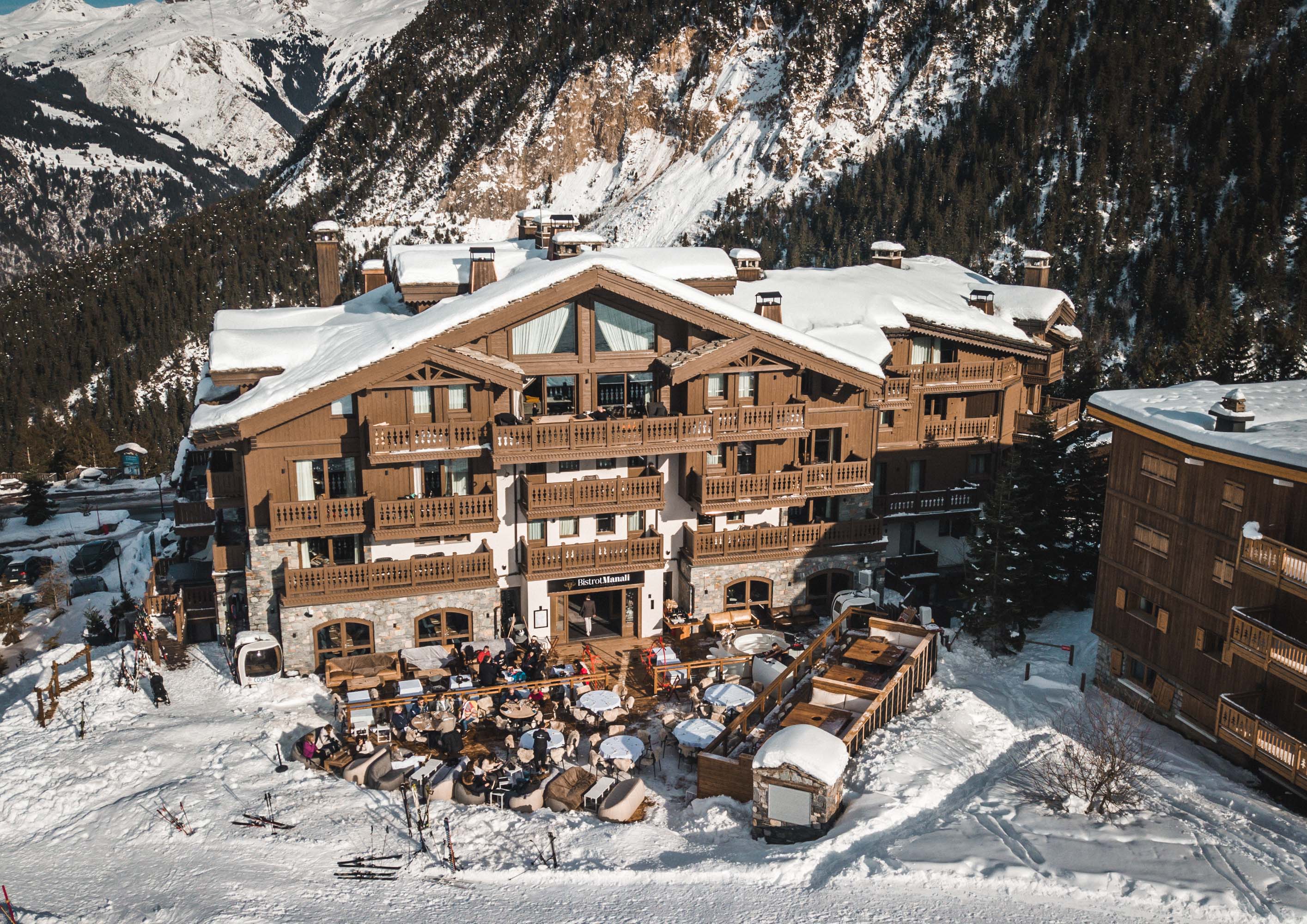 Manali Lodge, a new beginning.
As we welcomed in a new decade, all eyes were on Manali Lodge in Courchevel, our most fantastic project yet. We'd spent the previous nine months transforming this existing Indian-style hotel into a 5* Alpine-style hotel, complete with the finest of in-house facilities and sumptuous individual suites. Alongside a swimming pool, spa area, Gilbert Sports ski room and fitness area, we also incorporated two chic restaurant experiences into the hotel - Bistrot Manali and Gaïa.
During 2020 Manali Lodge became the jewel in the Alpine Lodges crown, opening on time and with applause from our many property owners. Despite the obvious difficulties thrown up by 2020, it's been our pleasure to watch Manali Lodge shine.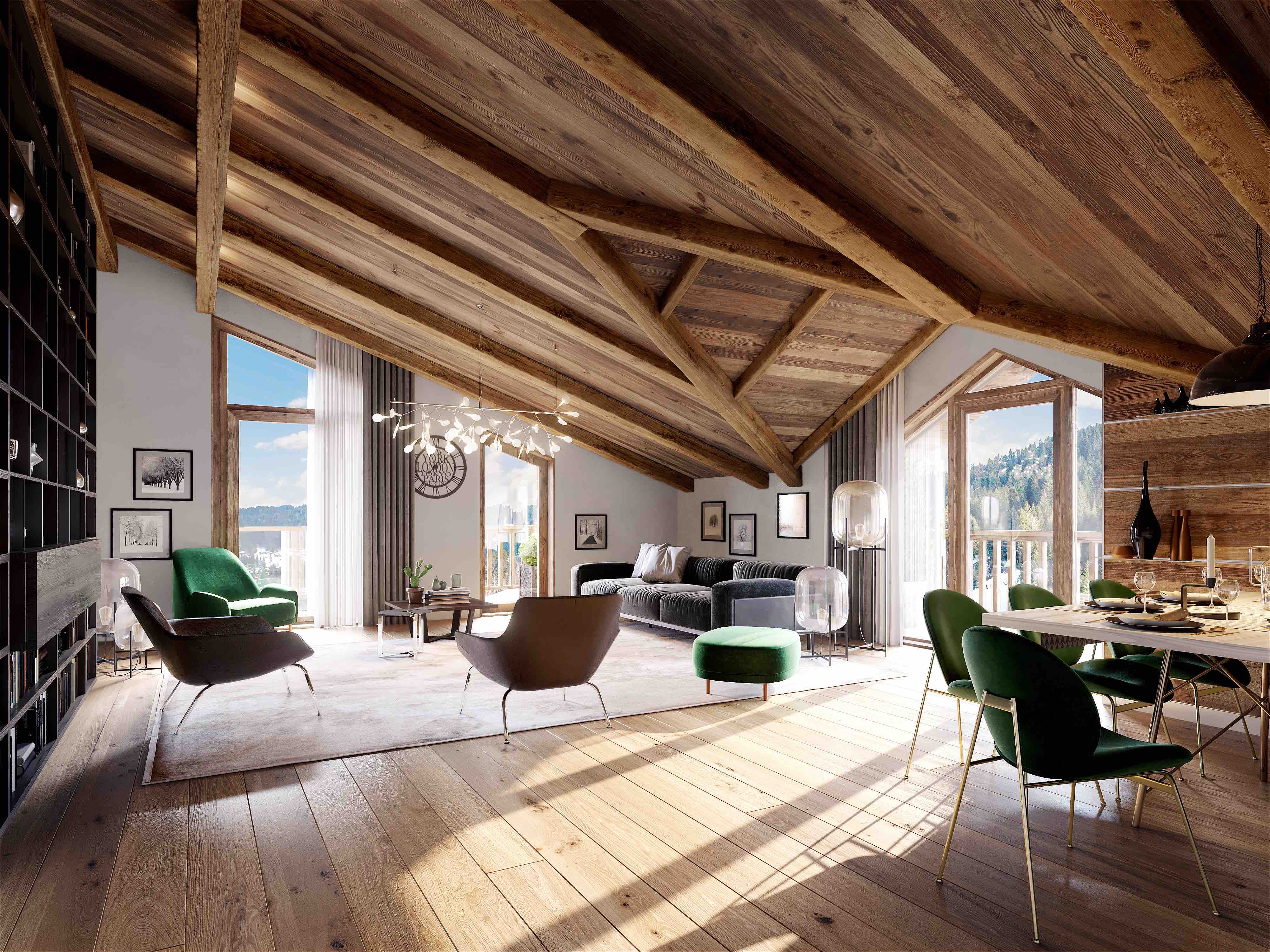 Kamet, a new launch for Les Gets.
No sooner had we thrown open the doors of Manali Lodge, we turned our attention to launching an entirely new development in Les Gets, Portes du Soleil. Featuring a collection of high-end semi-detached chalets with private garden in the much-coveted Perrières area of the resort, the properties are for sale off-plan with interior finishes among a lot of material choices to be personalised by the owners immediately began selling off-plan. We love Les Gets because of its year-round appeal and its proximity to Geneva Airport. Kamet offers buyers the chance to take advantage of four-seasons tourism while also working with our design team to plan and Alpine property of your dreams.
Kamet is scheduled for completion at the end of 2022 and a few final opportunities remain to purchase a property in this much sought after location. Tap here to view the final opportunities.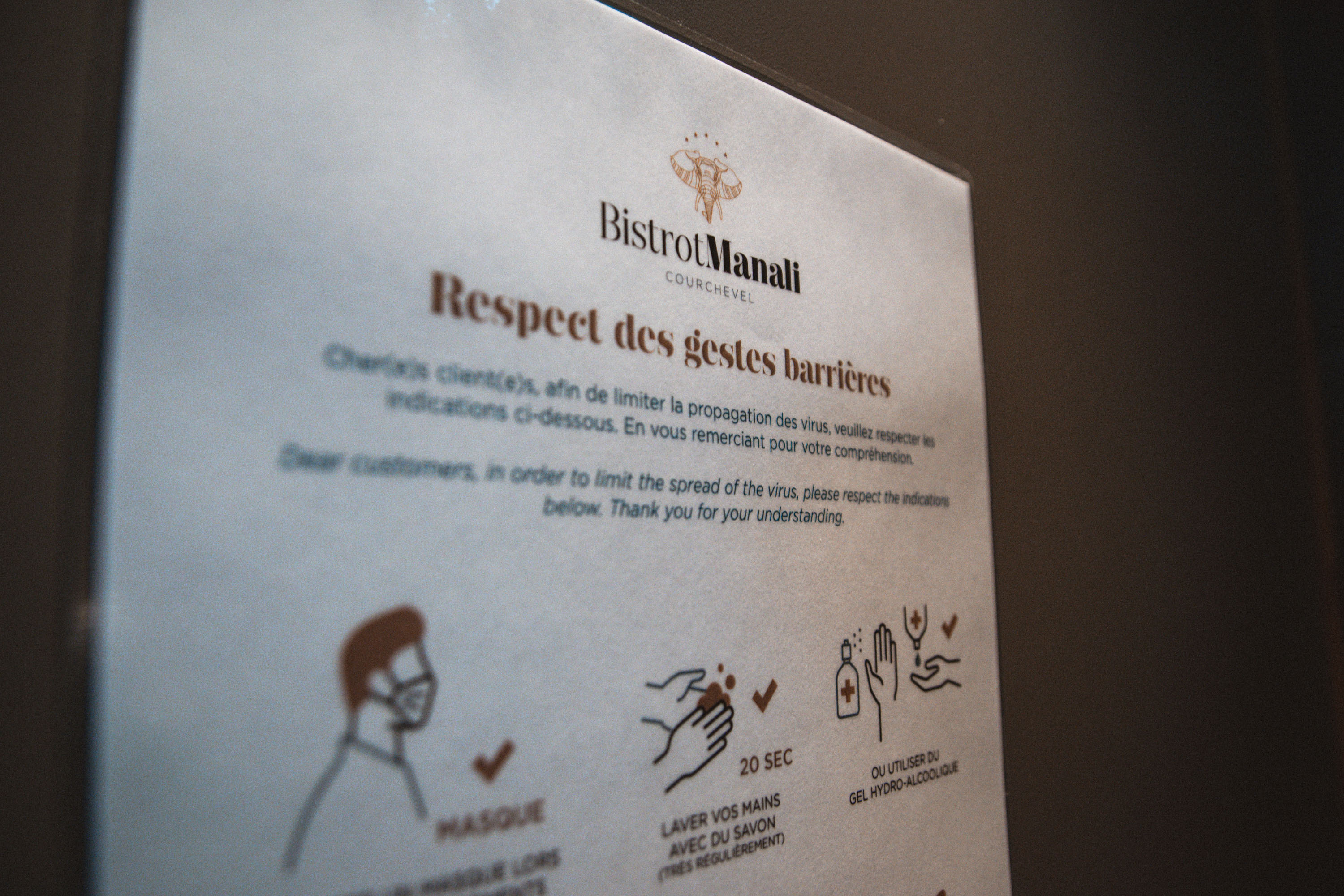 A global pandemic, a local approach.
COVID-19 arrived in March 2020, stopping us and our construction team in our tracks. The world paused. It became clear that we'd all need to discover new ways to live with the virus, so we set to work on a thorough safety and sanitary protocol for when we could begin work again. Working from home became the new normal. We discovered new ways to advance effectively with time-critical projects, to work with buyers on their interior designs. We implemented new systems in our restaurants, allowing them to open once again in a safe way. By closely observing government guidelines, we've been able to welcome thousands of diners to our restaurants this year.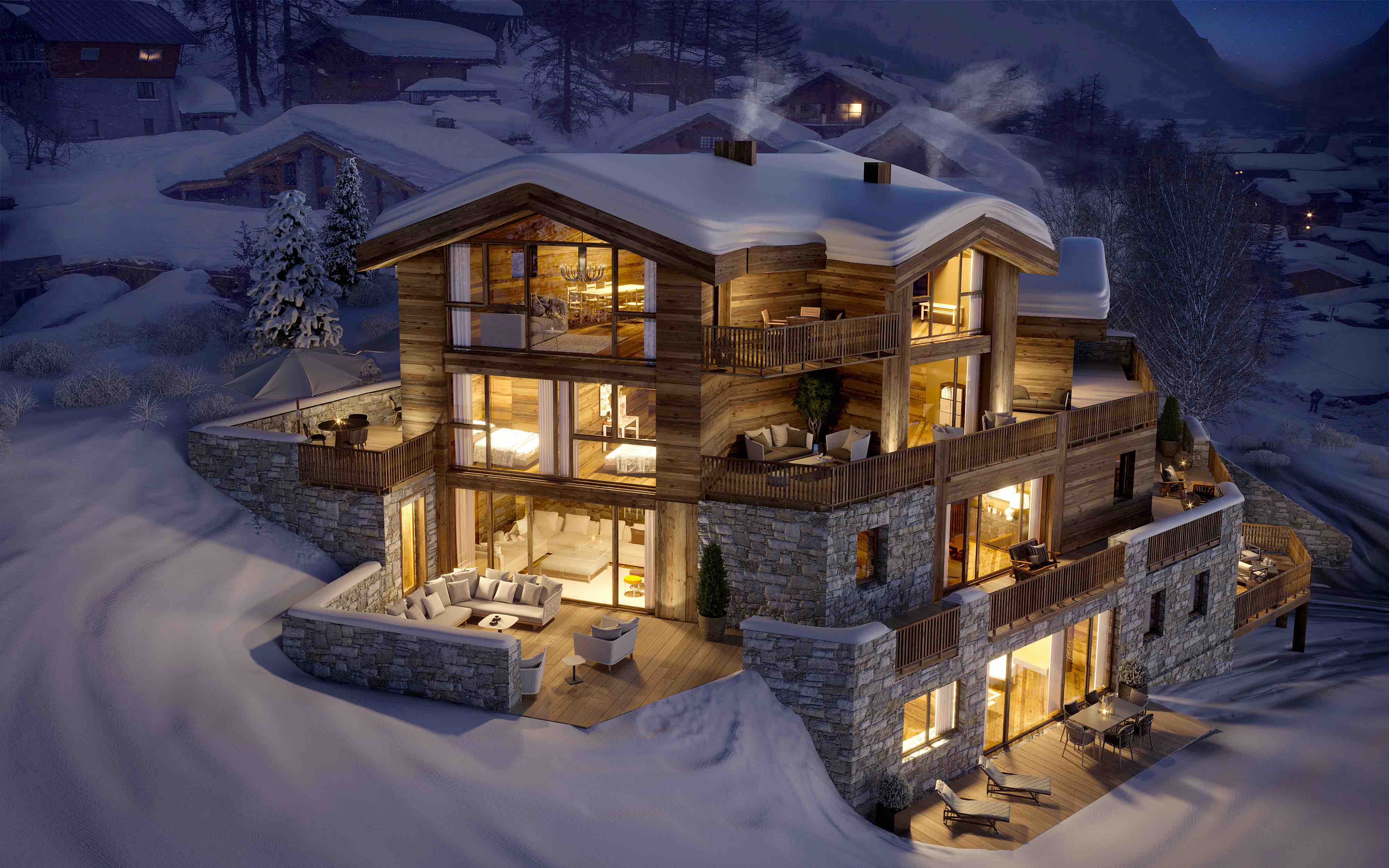 Alaska Lodge, sold out!
Demand for Alpine property remained strong during the pandemic of 2020. Perhaps fueled by a desire to move out of city locations, or for prolonged periods spent in the fresh mountain air, we have continued to sell apartments and chalets at a significant pace. Alaska Lodge in the heart of Val d'Isere is just one example. All six apartments were reserved off-plan, giving their new owners the opportunity to work with our build team and interior designers to customize each property. At Alpine Lodges we're delighted to develop this exclusive new property in Val d'Isere, a resort that we're very fond of.


A Summer to Match All Summers.
It remained difficult to travel outside of France during the summer season. Our sister company Alpine Residences therefore experienced exceptionally high demand for the rental of individual apartments in both Les Gets and Courchevel. Perhaps encouraged by the prospect of being self-contained, or motivated by a desire to leave the homes in which we'd all been confined, summer tourism in the mountains exceeded all previous levels during August 2020. We were delighted to welcome many visitors this summer and to strengthen our belief that summer in the mountains offers our property purchasers a huge bonus.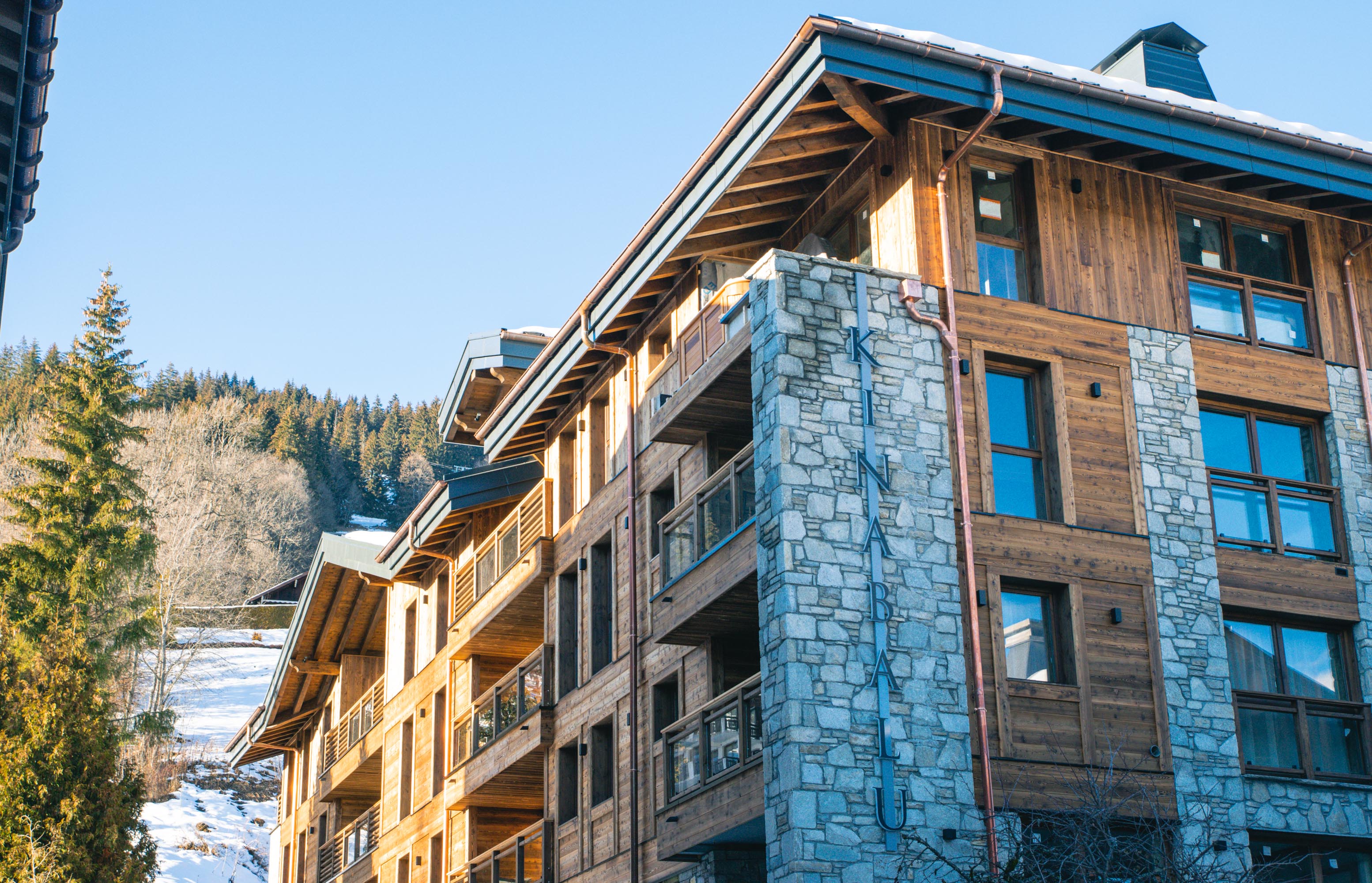 Kinabalu, opens its doors in Les Gets.
Our new Kinabalu residence welcomed its first guests on December 19. This is a brand new project for the Alpine Lodges team. The final stages of construction were affect by the COVID-19 health crisis, yet despite this, we are proud to have been able to welcome the first residents ahead of the festive season. The residence offers 25 spacious and beautifully appointed apartments in the heart of the resort, connected to our existing Annapurna residence.
In addition to the apartments, Kinabalu offers you exclusive services such as the superb Sapana Spa, where you can be pampered by massages and treatments while also enjoying the wellness area with swimming pool, whirlpool, sauna, hammam and fitness room. We're delighted to announce that Sapana Spa is also open to non-residents too. The Kinabalu residence is also home to an unmissable new dining experience offering contemporary Italian gastronomy. Trattoria Italiana La Bokka will open its doors as soon as government regulations allow it. Stay tuned to visit us and taste the Italian delicacies!
What's Next?
As we look to the future, it's important to note that we're watching the geography of our clients change. Before the pandemic, British buyers represented the majority of our client base. Although these buyers remain enthusiastic despite Brexit uncertainty, we have also experienced a growing number of French buyers, keen to leave the large cities and enjoy the fresh mountain air.
The entire Alpine Collection team remains resolutely turned towards the future with many great projects which will arrive in 2021. We would like to thank all our customers and our teams without whom nothing would be possible. We wish you all a wonderful end of year celebrations and see you next year!