As those with children know, it's never good to have favourites. So when we asked the Alpine Lodges team to select their favourite Alpine Lodges property, they felt the same way! Over several years our team have invested their creativity, discipline and hard work (just like parents!) into our residences - "It's impossible to choose a favourite!" Yet we persisted. The properties that follow are currently for sale and you'll discover more details on our website.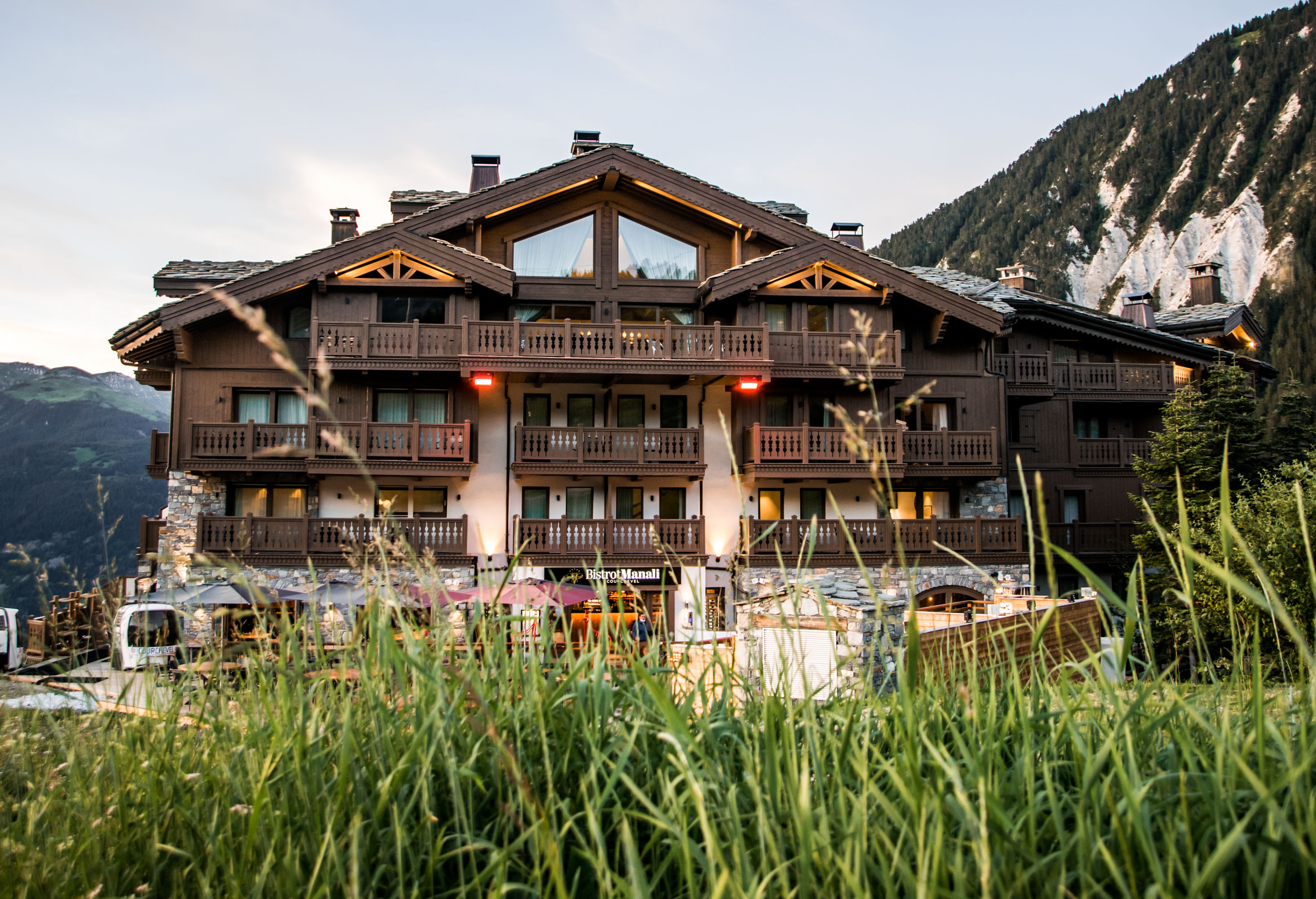 Could Manali Lodge in Courchevel be your mountain home?
Patrick Remme - President & CEO
♥ The Lhoste Suite inside Manali Lodge, Courchevel
"Manali Lodge is our prestigious residence, recently completed, in Courchevel. It occupies a piste-site location and our guests enjoy the south-facing terrace of Bistrot Manali, one of two exclusive in-house restaurants. Lhoste suite offers stunning views over the valley and the surrounding pistes and we've included a hot tub on the huge terrace so our owners and guests can enjoy true mountain living in stylish surroundings."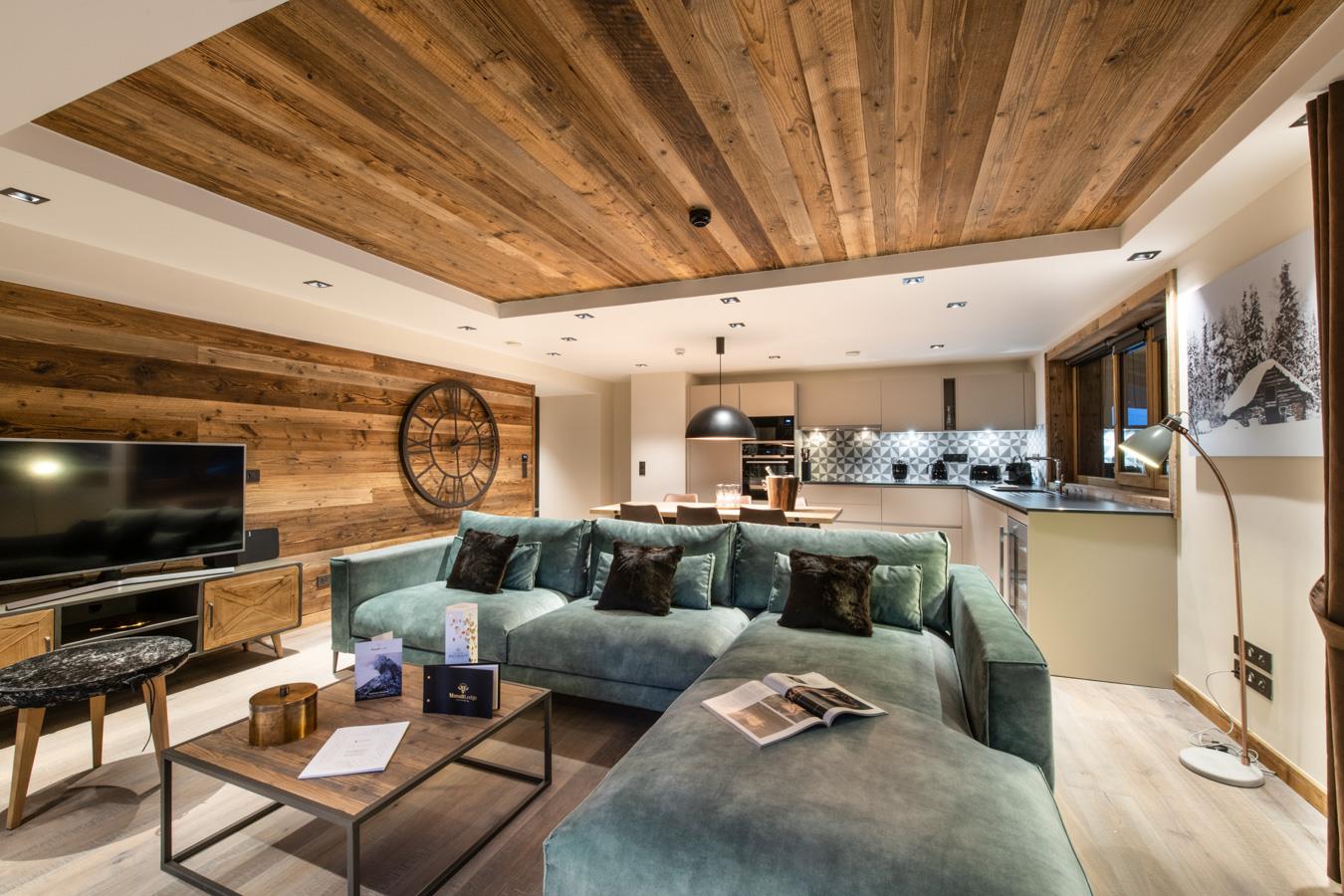 The details:
2 bedrooms plus cabin and 2 bathrooms
95 sqm on the 5th floor of Manali Lodge
Fully-furnished with stunning interior design
Exceptional rental potential via our Alpine Residences team
€2,354,000
Samantha Gates - Les Gets Sales Manager
♥ Kamet Chalet A01, Les Gets
"I'm really excited about this up and coming area of Les Gets. The Perrieres sector is home to the fabulous La Fruitière des Perrières restaurant, an excellent small supermarket and it's just metres from the ski lifts of the Portes du Soleil. Following requests from our buyers for larger, more independent properties, chalet A01 is an expansive, customisable, new-build chalet featuring exposed beams, a garden, large balcony and views over the slopes and the forest. I'm looking forward to watching it come to life!"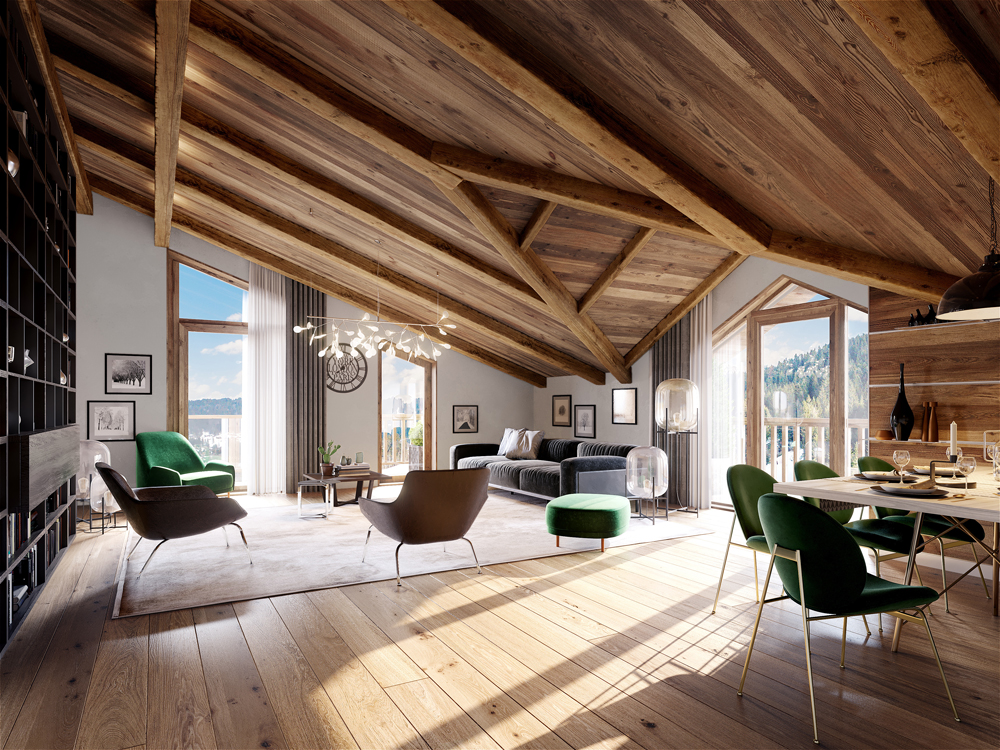 You'll enjoy views of Les Gets from every angle.
The details:
4 bedrooms and 3 bathrooms
124 sqm with a customised layout
Impressive interiors with high ceilings, a fireplace and exposed beams
Plenty of outside space with the ability to have a hot tub on the balcony
€1,350,000
Chloé Pige - Architect
♥ Chalet F at Falcon Lodge, Méribel
"The tall vistas of the mountains are best matched internally by high ceilings and big views. This is precisely what you'll find inside Chalet F. We designed the layout of this large chalet to cascade down the mountain, incorporating the open plan living space at the top as a reward. The views are exceptional. The various floors beneath offer spaces and zones that are perfect for families and there's also a sauna, hammam, relaxation space and treatment room to enjoy too."
Falcon Lodge interiors are just stunning!
The details:
5 bedrooms and 5 bathrooms
315 sqm with extra space for balconies and terraces
Contemporary interior design and beautiful furnishings
Large terrace including a hot tub
€6,995,000
Aline Hudry - Communications Manager
♥ Apartment 10 at Kinabalu, Les Gets
"This is the perfect apartment in which to spend quality time with family and friends - it's cosy, warm and quiet. The textures and colours of the wood remind us that we are in the mountains, the decoration is both relaxing and restorative - it's so 'Instagrammable'! I also love how the sun touches the balcony in the afternoon, while the bedroom arrangements are perfect for multiple families or groups of friends."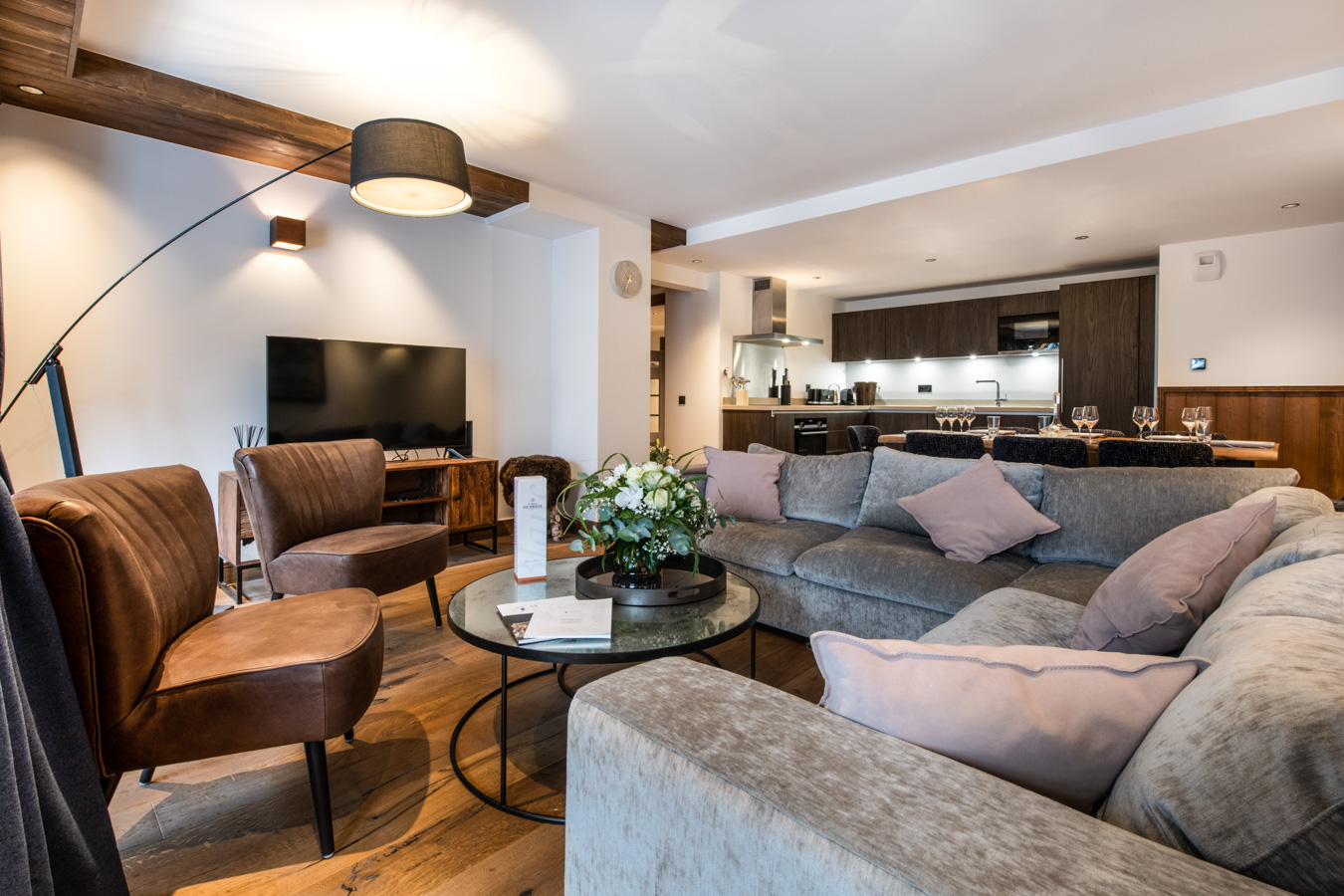 The warm and welcoming interior of apartment 10 Kinabalu.
The details:
2 bedrooms plus cabin and 3 bathrooms
92 sqm
Cosy interiors with a balcony overlooking the pistes, forests and village
Excellent investment potential through rentals in the centre of Les Gets
€941,000
Morgan Bientz - General Manager
♥ The Makalu Suite inside Manali Lodge, Courchevel
"This suite never fails to wow and receives excellent feedback from our Alpine Residences guests. Located on the sixth floor of our exclusive Manali Lodge residence on the pistes of Courchevel, the Makalu Suite has it all. There's four stunning en-suite bedrooms, a beautiful kitchen and lounge space, a fireplace and multiple balconies. Of course our owners and residences also enjoy exclusive use of the on-site wellness area, featuring a swimming pool, hammam, gym, sauna and treatment rooms. There's a private underground car park too."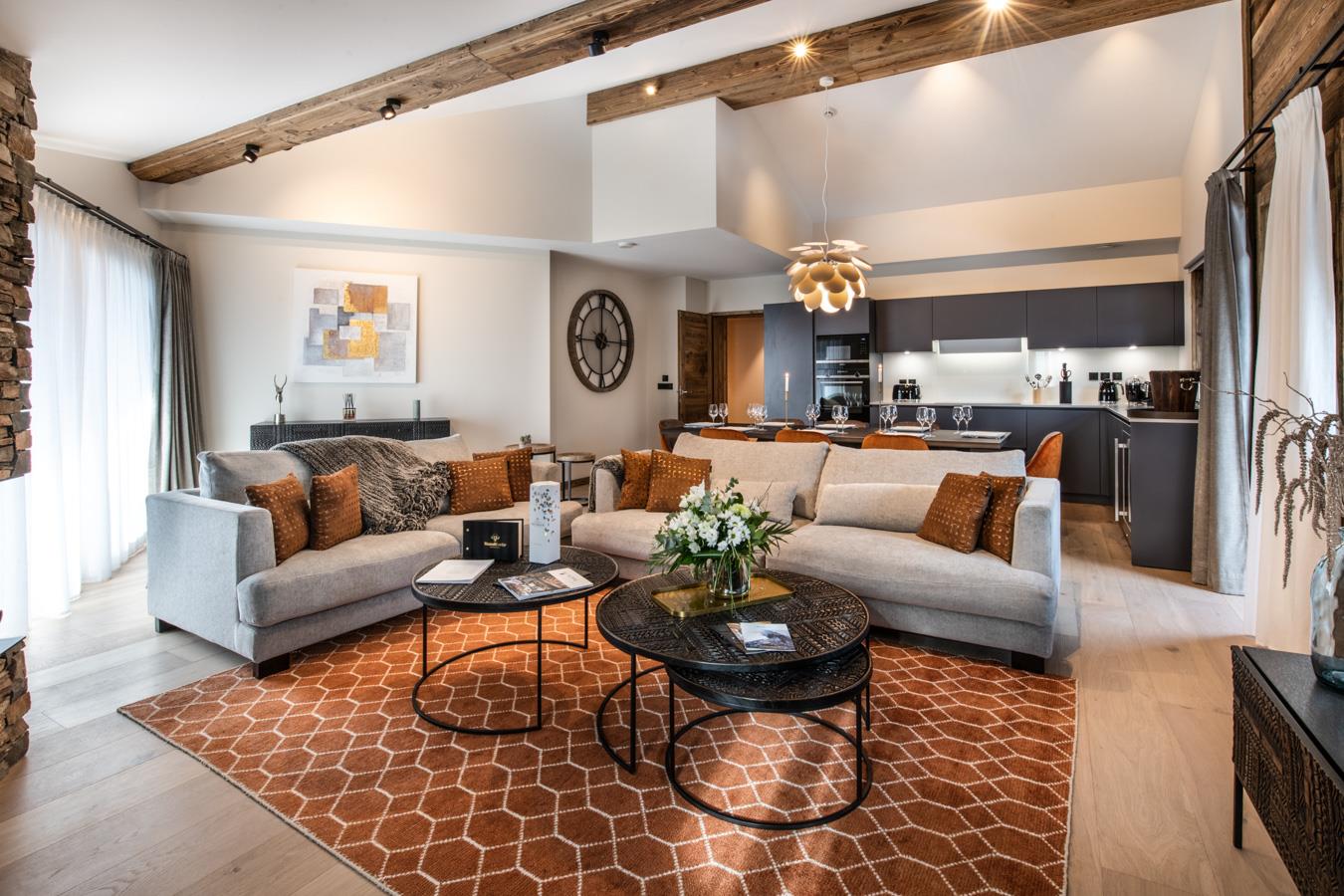 The Makalu Suite is inside our signature residence in Courchevel.
The details:
4 bedrooms and 4 bathrooms
178 sqm with a convenient layout
Sumptuous interior furnishings that really do wow
Ski to the door location with a ski room on-site
€4,988,000
Ella Coutelier - Sales Manager
♥ Apartment A01 at Vail Lodge, Val d'Isere
"This may be the final opportunity to purchase a part of this prestigious development, but it's also my favourite! Vail Lodge rests in a unique location, in a tranquil corner of Val d'sere, but also at the foot of the slopes. The apartment itself is warm and inviting, with an open plan layout, a fireplace and a beautiful kitchen. The opportunity to rent this property via Alpine Residences also provides a future owner with a high level of rental income to supplement their investment. I'm sure it won't be available for long!"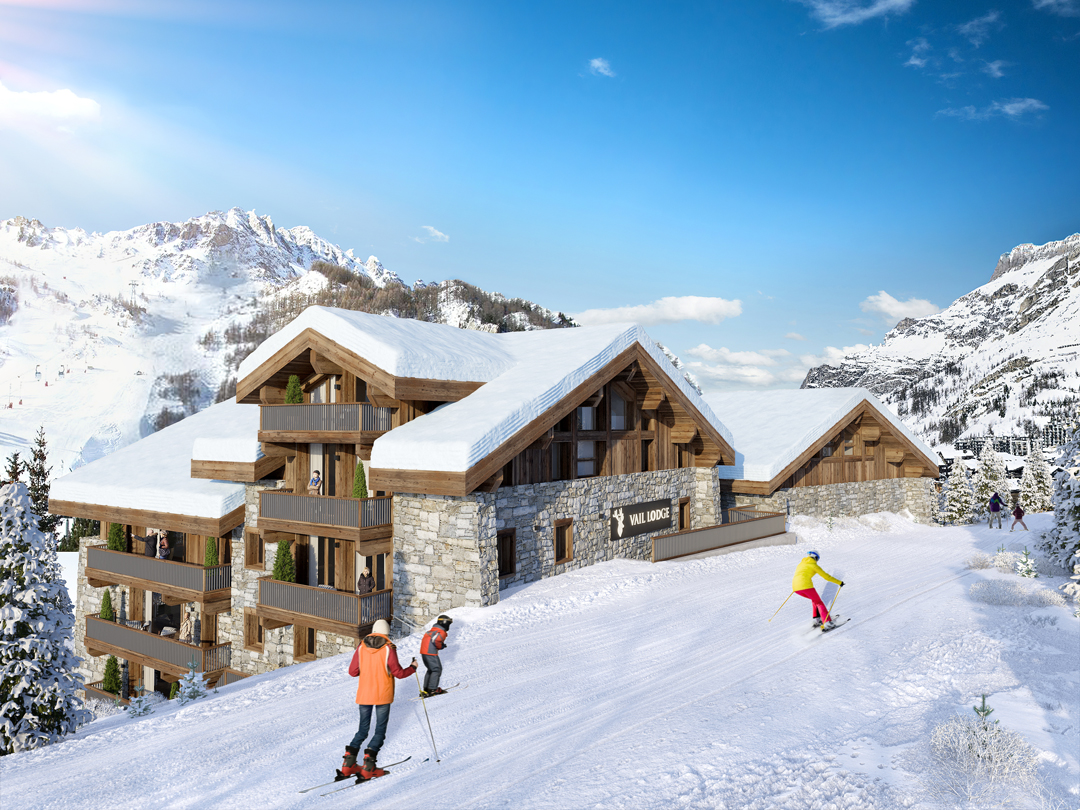 You'll discover the pistes of Val d'Isere from your front door!
The details:
3 bedrooms plus cabin and 3 bathrooms
109 sqm plus an additional balcony from which to enjoy the views
Interior-designed furnishings and fittings to a high standard
An ideal private location that's also close to resort life
€2,650,000
We hope the high standard and range of different properties in several different locations across the French Alps has inspired you to invest in the alpine property market this year. The team at Alpine Lodges are dedicated to helping you discover your ideal property in the mountains and we're available to answer your questions or assist with your search. We're also excited to announce new programs very soon. Contact us HERE or take a look at our new developments on our website.