In France, there are precisely 251 ski resorts, which represents 251 potential locations for a new Alpine Lodges development. But how do you decide where to build? How do you know which stations are right for you? This month, we present our main criteria for choosing THE ideal destination.
Remember… In 1999, Alpine Lodges delivered its very first project in Courchevel La Tania with six individual chalets; an achievement which marks the beginning of a long adventure. Passionate about skiing and mountain lover, the CEO and founder of the group Patrick Remme meets one of the architects behind the creation of the Courchevel La Tania resort and embarks on the project to purchase plots. and the construction of private chalets in an area he particularly likes: Les 3 Vallées. Since then, the recipe for choosing the next location for development has evolved somewhat, bringing us closer to the wishes of our customers.
1 - Snow and ski slopes
What was true in 1999 is still true today, proximity to the slopes is our main priority! Alpine Lodges now have 8 realizations in Courchevel (73), from the prestigious Le C residence to the 5* Manali Lodge hotel, skis on. Over the years, new stations have also caught our attention. This is the case in Les Gets (74), a village resort very popular with our owners for its access to the Portes du Soleil ski area. The Annapurna and Kinabalu residences are only a few meters from the ski lifts. Finally, our developments under construction in Méribel, Val d'Isère and Tignes (73) also benefit from privileged ski access in world-renowned resorts.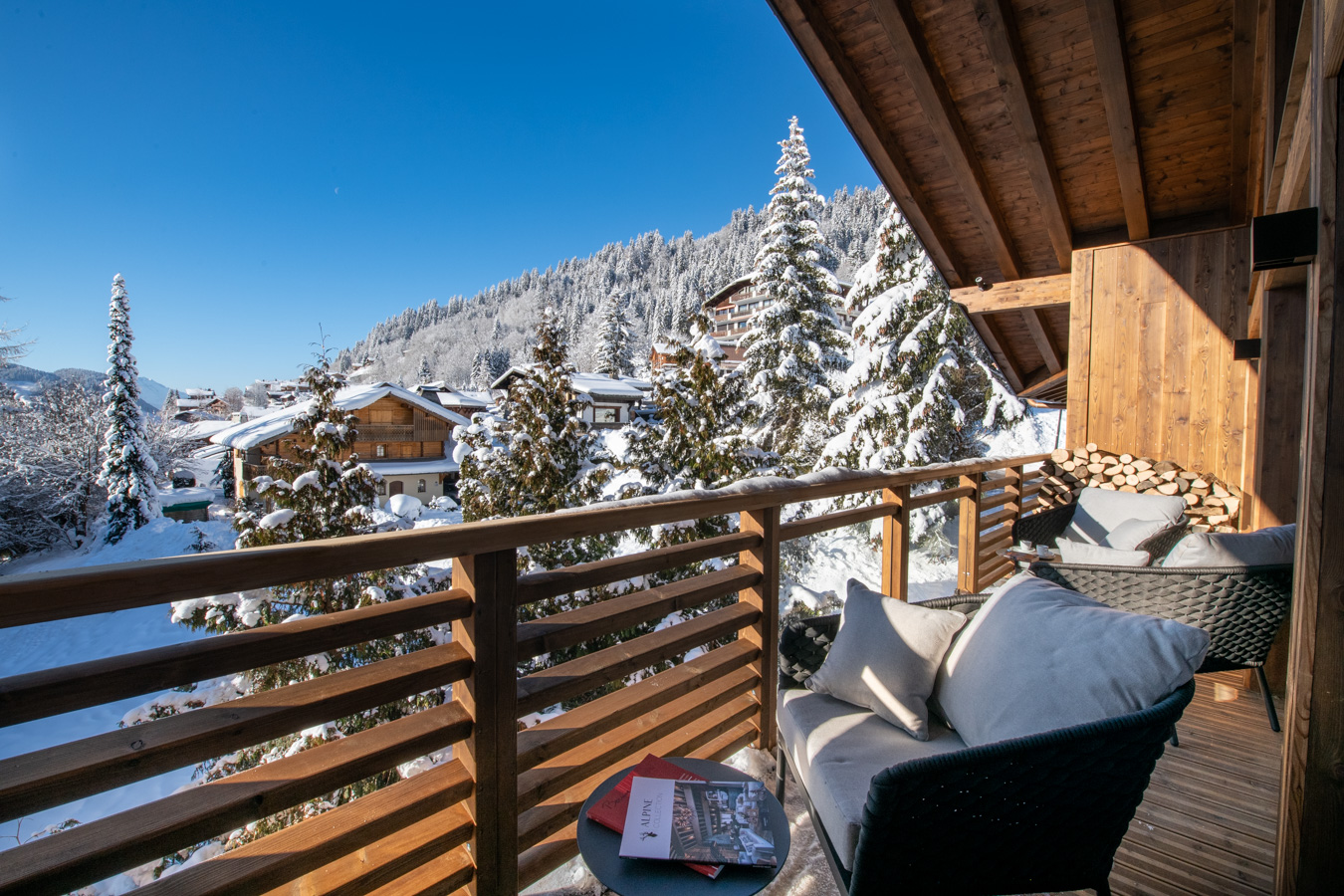 The view from Kinabalu in Les Gets.


2 - The atmosphere of the resorts
If skiing is the main goal of our buyers, they also like to soak up the atmosphere of village life. Traditional or more atypical restaurants, lively and cozy bars, shops, entertainment ... The beauty of the alleys and the friendly charm are all important assets to contribute to the desire to acquire a property in the mountains.
3 - Infrastructure investments
Each station develops at its own pace, along a sometimes very different conducting line. For Alpine Lodges, it is very important to monitor investments in resort infrastructure, so that the property of our owners can benefit from real added value. Innovation is one of our property, with stations resolutely turned towards the future. We are therefore following very closely the proposals for the modernization of the ski lift networks, as well as the improvement of the means of transport.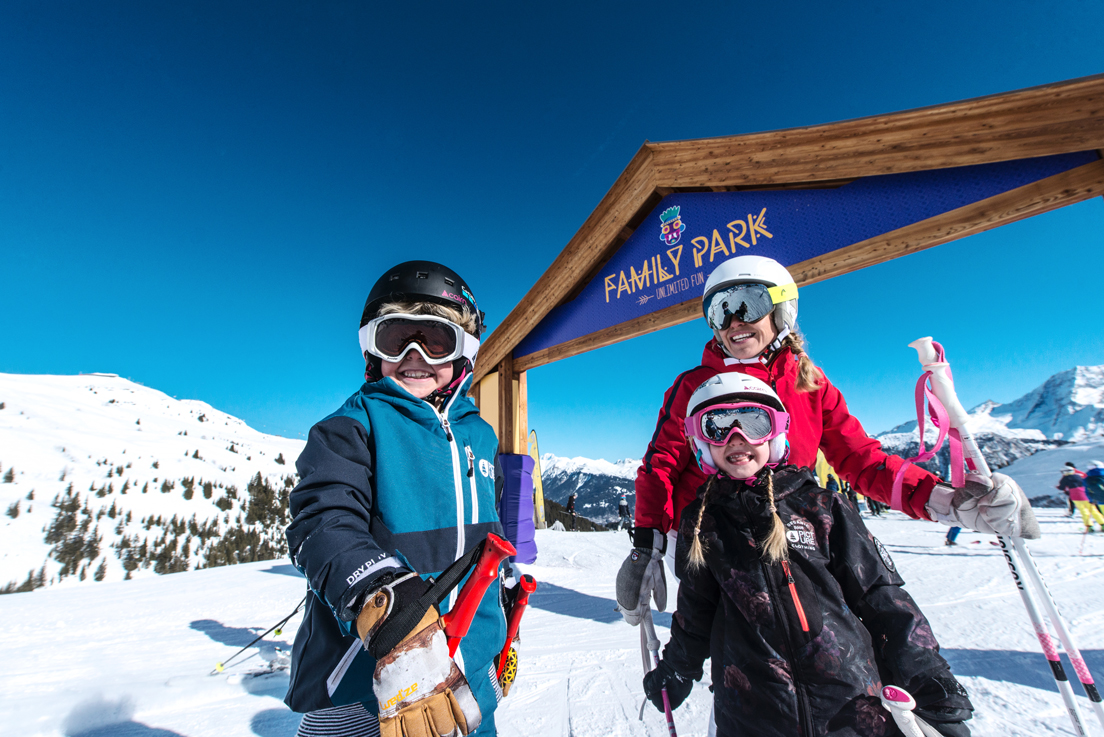 Families first! Photo: David Andre, Courchevel Tourisme
4 - Ease for families
It's no secret that the mountains and snow are a big draw for families. Is there anything more memorable than seeing your children ski for the first time? In recent years, our programs have evolved to meet certain needs, we have integrated well-being areas, ski-rooms, etc. to make vacations easier for everyone. It is also very important to us that we can recommend the best ski schools, the best childcare and other family oriented entertainment to you.
5 - Life in four seasons
The evolution of the global climate and the desire to spend more time in the fresh air have changed the mentalities of our buyers, highlighting the mountains and the Alps. They are now looking for a charming mountain village all year round and activities suitable for all seasons, and no longer just in winter! This criterion has therefore become very important for our future developments, in search of four-season tourism.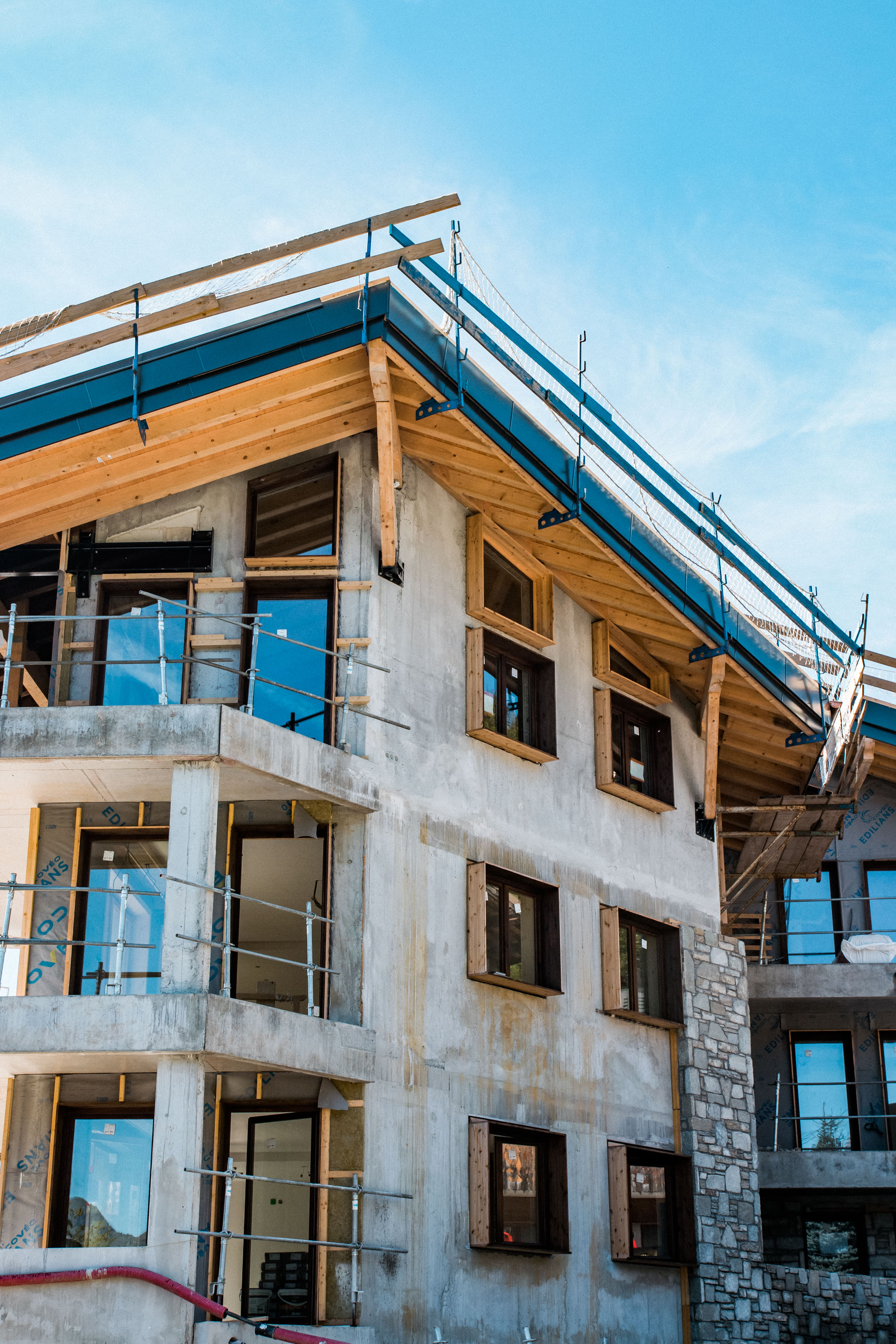 Much excitement for our owners at this stage as a new development comes to life.
6 - Accessibility
Alpine Lodges owners arrive from every corner of the world, so it is essential to have easy access to their property, whether by air or by road. In Courchevel for example, our guests take advantage of the resort's altiport when they arrive by private jet or helicopter. Geneva, Lyon and Chambéry airports are also easily accessible. Another example, Les Gets station is located just one hour from Geneva airport, one of the best-served international transport hubs in Europe.
A site meeting at Kinabalu in Les Gets as the development takes shape.
7 - Sustainability
Alpine Lodges is committed to minimizing the impact of its developments on the local ecosystem, so it is important that our destinations share this commitment. Sustainable tourism is the future of travel, so we are encouraged by the new initiatives and innovations taking place at resorts that share this commitment.
8 - The best construction teams
Building on mountain terrain requires a thorough understanding of its risks and benefits. Over the years, Alpine Lodges has established itself as a recognized promoter, where the quality of our residences is our top priority. We rely on the best specialist contractors for the key elements of our projects, so we can maintain our unmatched construction standards.
Follow Alpine Lodges to preview our next destinations! If you are considering investing in a mountain property, for example, Kamet in Les Gets or Falcon Lodge in Méribel, go here. Also discover our past achievements here.