D-6: Training Begins
The Alpine Restaurants range of dining establishments are renowned for exceptional standards of service from a warm, welcoming and highly skilled team. We therefore welcomed some individual front of house team members to the restaurant for an intensive week of staff training. Covering everything from the origins of our fine Italian ingredients to the pairing of fine wines with each dish, our team began rehearsing for the spectacle that is La Bokka. You can expect a lively, warm and friendly service, just like in the most traditional Italian trattoria, with an extra special hint of the theatre.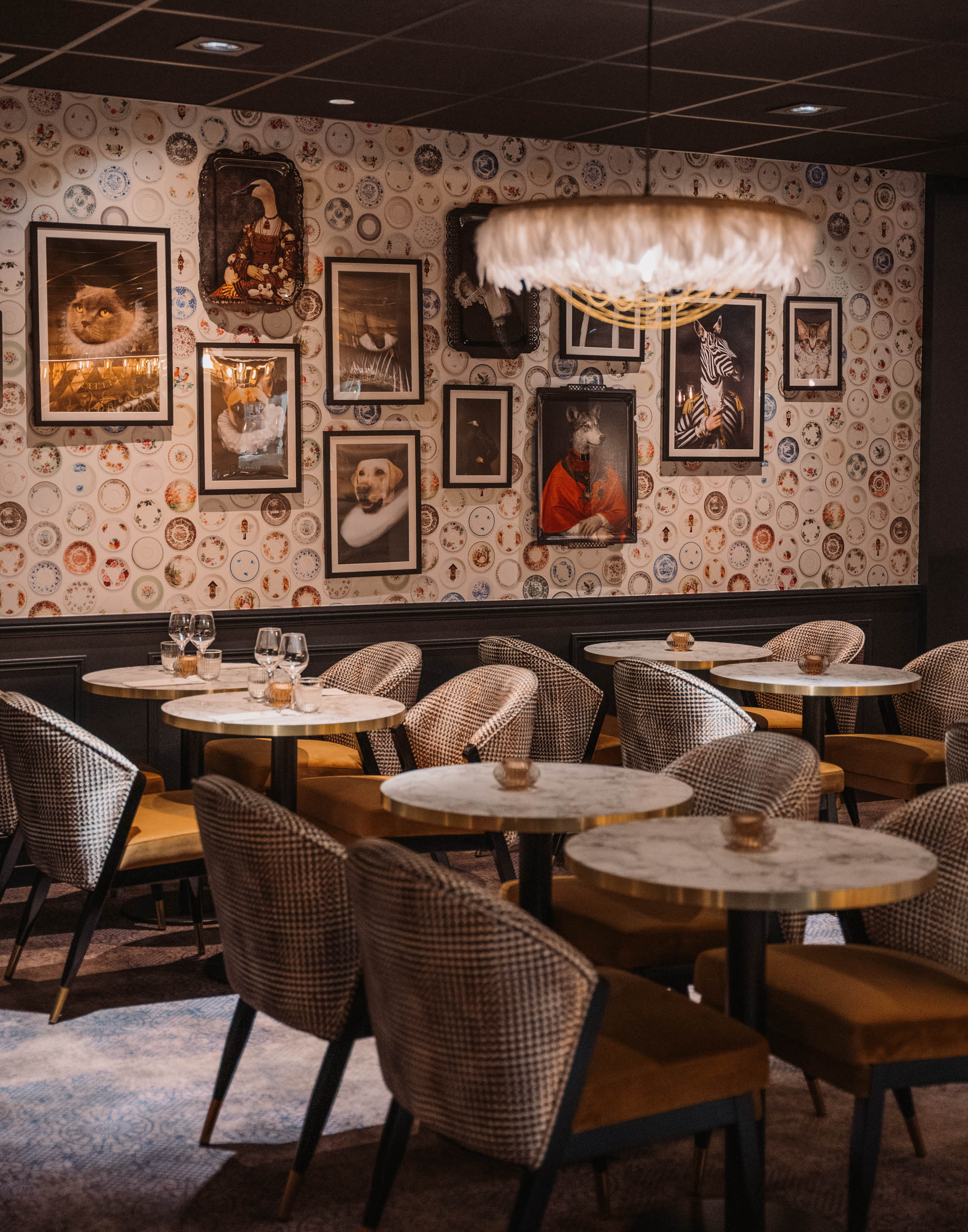 A festive but also intimate and romantic atmosphere.
D-5: Here Comes The Food
Our group executive head chef Antony Trezy support by Giorgio Orlando, the chef of La Bokka, has spent many months researching the finest Italian producers. They are visited them in rural Italy, testing and tasting authentic Italian ingredients to inspire each dish on the La Bokka menu. Finally, after so much research, ingredients begin to arrive at the restaurant. Of course our team of highly skilled chefs were ready to receive them. They spent the next six days making our signature tomato sauces, marinating sea bream and perfecting the huge pizza ovens in preparation for opening night, along with many other tasks. Fresh pastas, risottos and pizza bases must be perfected. It was a focused and important time for our team; the pressure was on!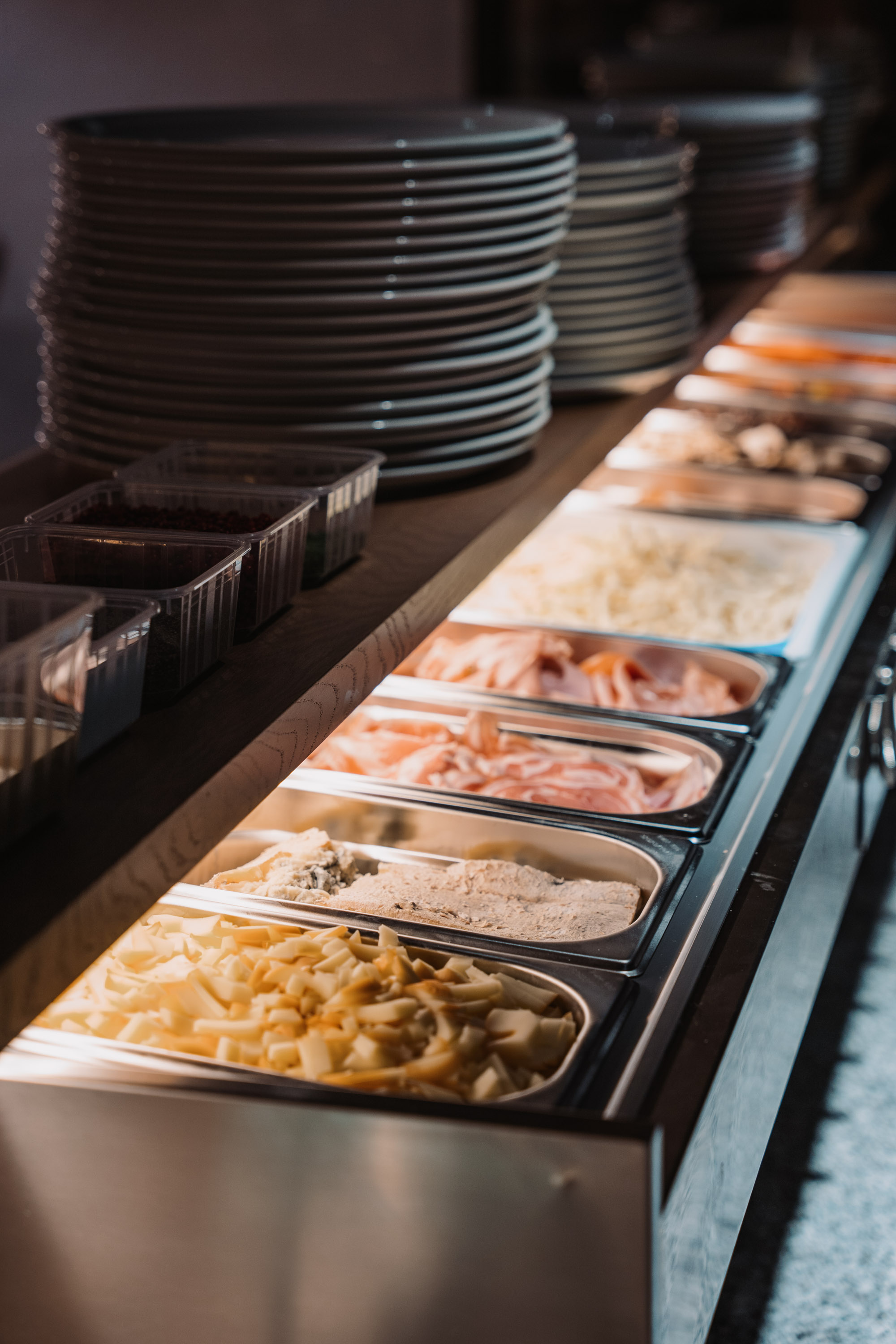 Our authentic Italian ingredients.
D-4: Interior Details
Our vision for La Bokka was ambitious from the beginning. We imagined an impressive restaurant setting, unlike any other in the mountains. We hoped to blend traditional Italian influences with contemporary restaurant design. We sought to create an atmosphere that was festive and celebratory while also intimate and romantic. This task fell to acclaimed interior designer Linda Rabouine of our Alpine Interiors team, who has previously worked for French fashion icon Louis Vuitton. With five days to go, Linda and her team arrived to dress the restaurant. Decorations are abundant and each area must be styled to perfection by Linda's demanding eye. Vintage frames are arranged and rearranged, baroque lighting is placed and replaced. It's as if Linda is staging for the first performance in a theatre. Everything must be perfect. Everything must be La Bokka.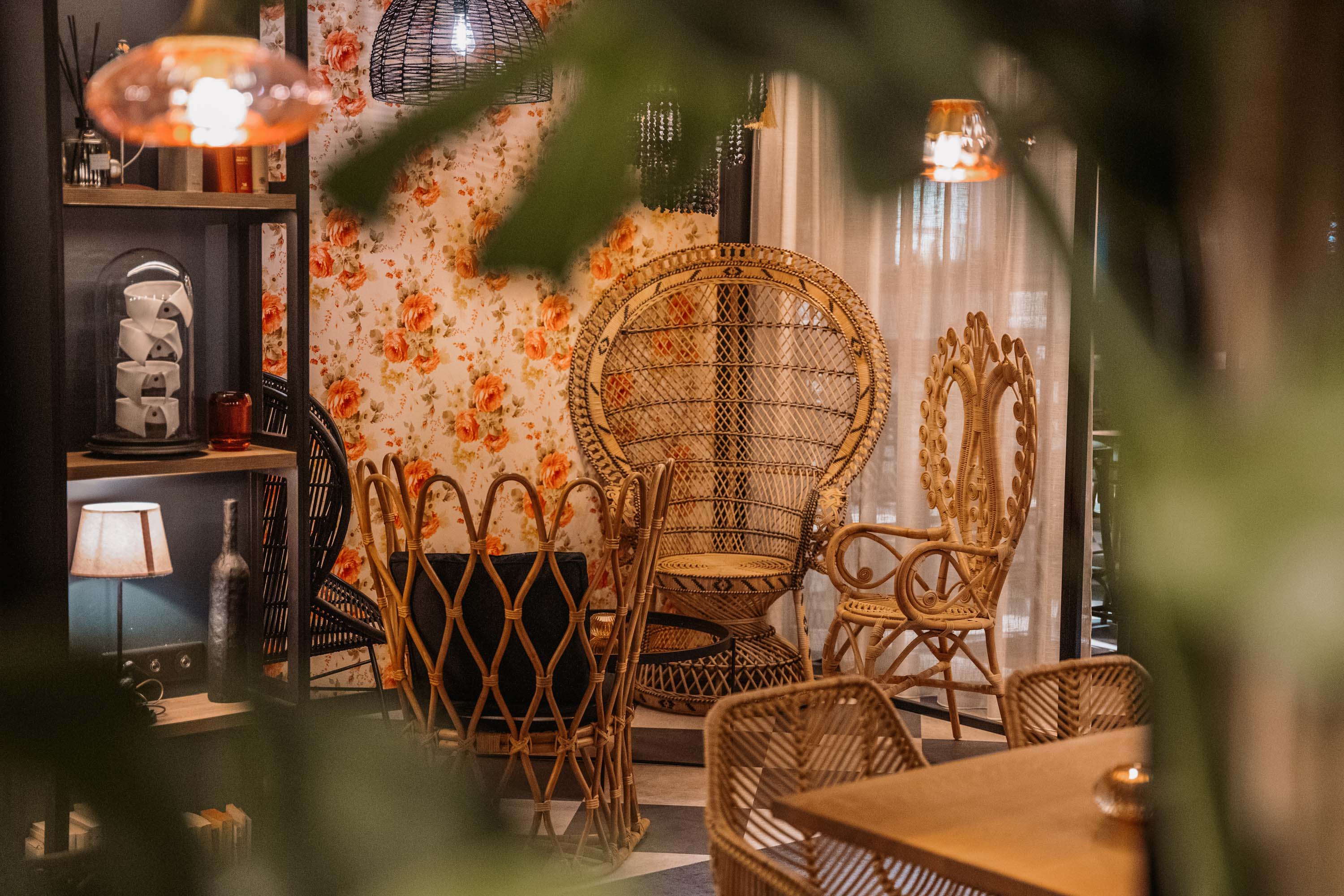 Decorative elements inspired by Baroque Venice..
D-3: Tasting & Testing
With opening day almost upon us, our attention turned to perfecting every element of the dining experience at La Bokka. The team came together to tour the finished interior styling; notes from baroque Venice infuse with whicker armchairs and we all begin to appreciate the full La Bokka atmosphere. The work of our Alpine Interiors team is a huge success. From here we reviewed the wine and food pairings before tasting each dish meticulously prepared by our chefs. With the full experience on display, it was an exciting moment for those of us who've watched La Bokka from conception.
Tasting of each dish meticulously prepared by our chefs.
D-2: A Dress Rehearsal
It's time to take the show on the road. With just hours until our first diners arrive, today practise made perfect. Tables were set, wines chilled, glasses polished. Uniforms were worn for the first time, corks popped, bubbles fizzed. We opened the restaurant to imagery diners in what's also called a blind service and important lessons were learned. Deep cleaning took place throughout, to ensure our diners a safe and comfortable experience.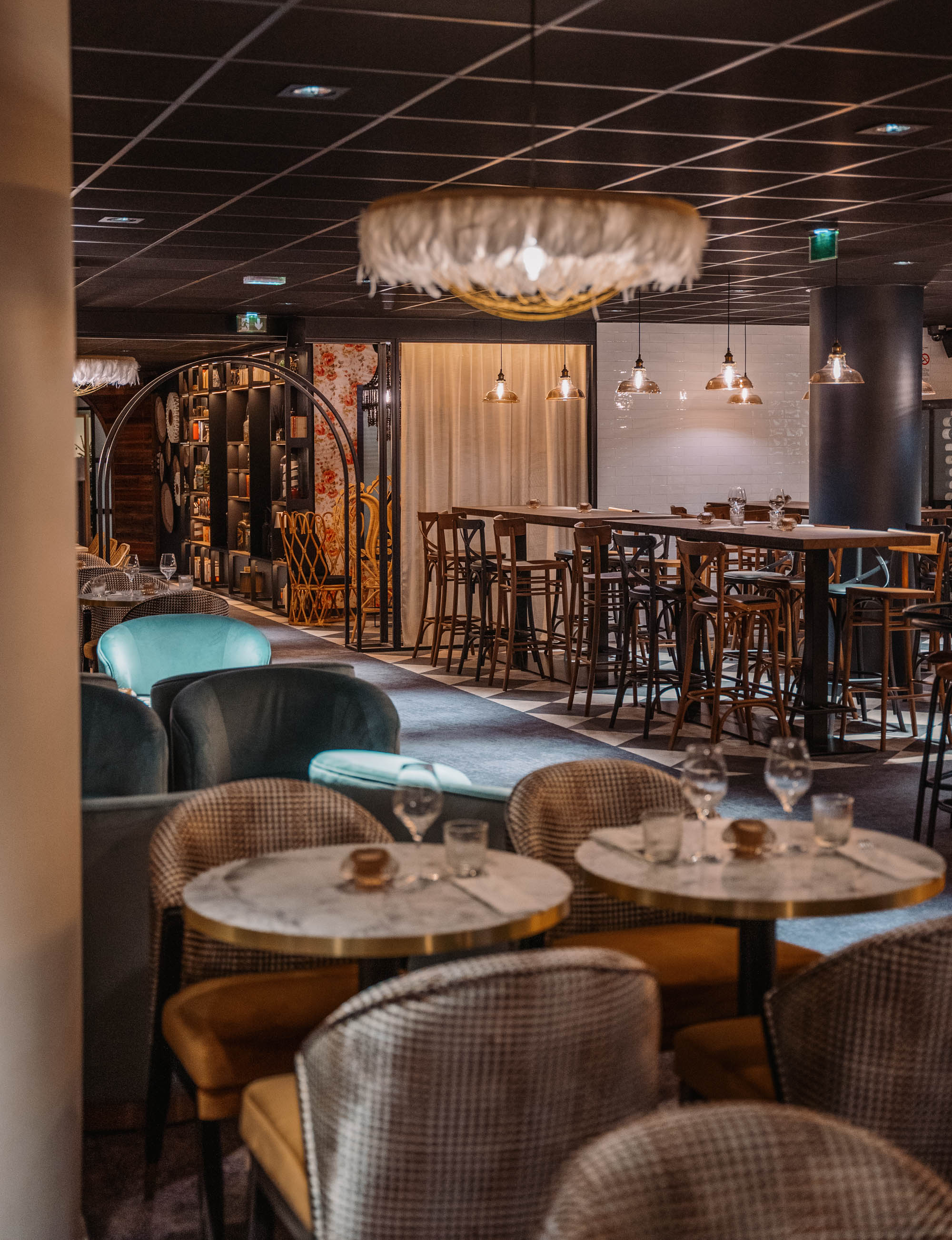 Traditional Italian influences mixed with contemporary design.
D-1: Smile for the Camera
Les Gets has a strong community spirit and for several years our Alpine Lodges colleagues have regarded this authentic mountain village as home. The 16th December, we opened the restaurant for an invite-only community and media event to introduce La Bokka to our neighbours. This was a critical event; we gathered feedback, giving us further opportunities to improve the experience. This event was also an opportunity for us to wow… will the feedback be as good as we hope?
Few moments before the arrival of the press and the station's stakeholders.
D-Day: Showtime
We raised the curtain on La Bokka at 6pm on Friday 17th December. Tables for our opening weekend were almost fully booked and our team were desperate to show you the results of their many months of hard work. It's show time at La Bokka and we hope you'll follow the next performance on our social media channels. Welcome to La Bokka.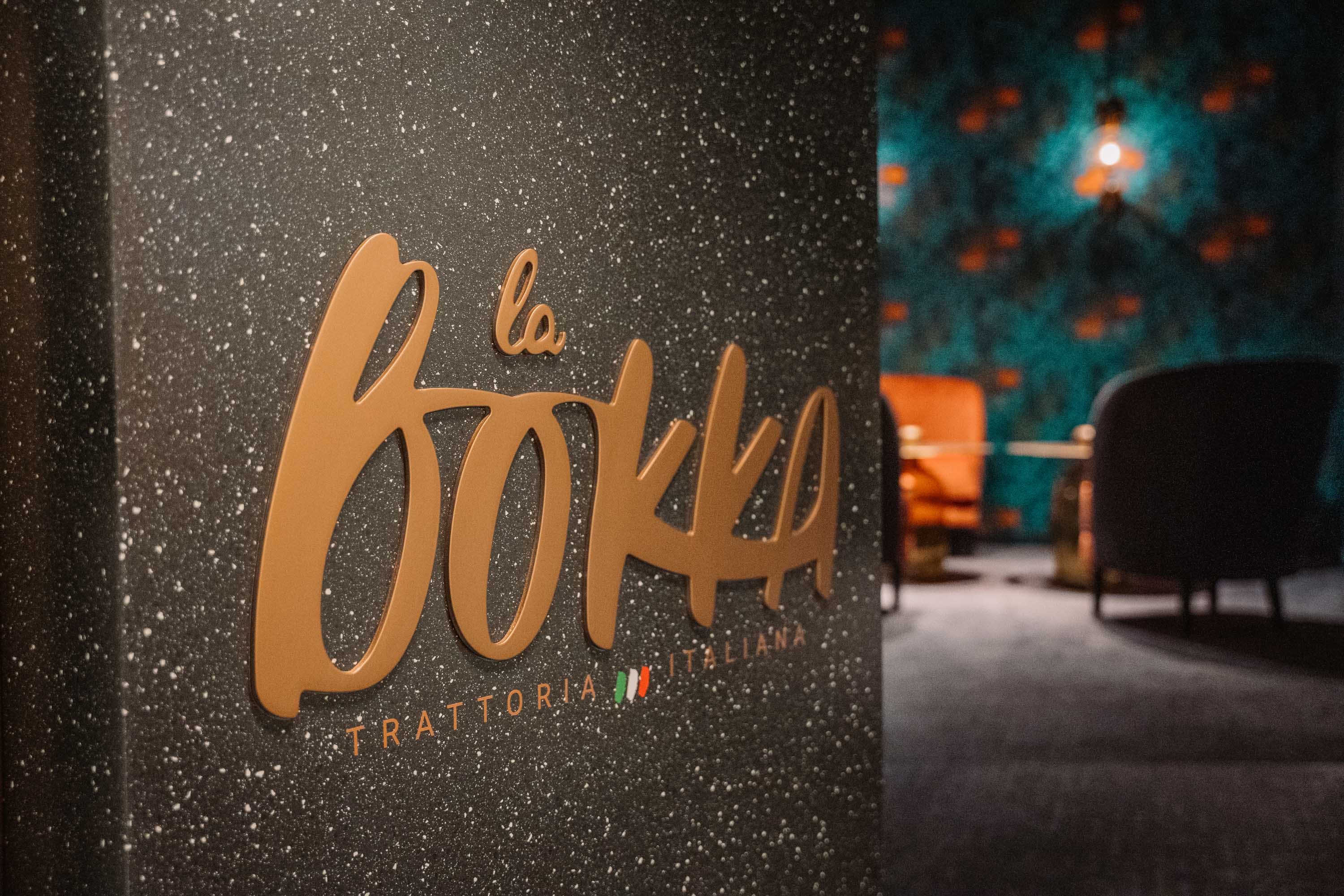 Welcome to La Bokka !
You can discover the menu of La Bokka HERE and book your table HERE.